Students Message About Bombing School So 'All Natives Die'
A Native American community in Minnesota is outraged over a social media conversation between high school students who allegedly exchanged racist comments and threats toward their Native classmates.
The conversation between multiple students from Esko High School and Cloquet High School—Duluth-area schools—took place on Snapchat. A screenshot was leaked and sent to a member of the Reservation Business Committee for the Native Fond Du Lac band on March 17.
In messages seen by The Daily Beast, one student allegedly said, "I wish our school got bombed and all Natives die."
Another teen replied, "They die off quick."
One student also allegedly wrote, "If I had to go to Cloquet, I would have 'COVID' for a week. I'm not going there with the Tribe."
In response to the messages, Fond du Lac Chairman Kevin Dupuis Sr. sent a letter to the superintendents of the two high schools.
"We are horrified and saddened by the ignorant and racist statements of students from schools where many of our Native youth attend," Dupuis' letter said.
Dupuis demanded to know what the school districts would do to address the "atrocious and harmful behavior from their students." In addition to penalizing the offenders, he said that steps must be taken to ensure the safety of Native students and to educate all youth about the dangers of racist and violent language.
Dupuis also requested a meeting between Fond du Lac leaders and the leadership of the Cloquet and Esko high schools and school districts.
The Fond du Lac Band of Lake Superior Chippewa is one of six Chippewa bands that comprise the Minnesota Chippewa Tribe, according to the reservation's website. Over 4,200 people belong to the band.
According to the Star Tribune, Native Americans constitute approximately 14 percent of the students at Cloquet Public Schools and one percent of Esko's student body. Part of the Fond du Lac reservation is in Cloquet.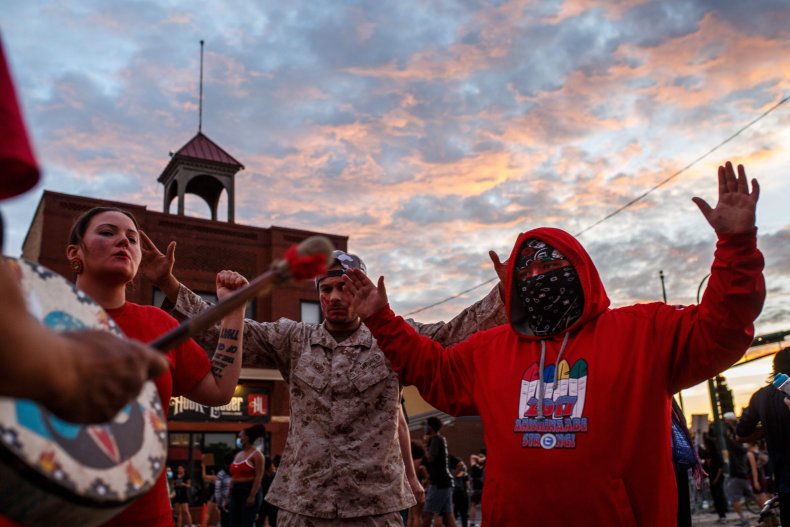 A 2021 survey by the APM Research Lab found that Indigenous people in Minnesota experienced more discrimination in some areas of life than they reported in other states. The proportion of Native adults who said they had personally experienced racial discrimination while seeking housing was 17 percent nationally and 50 percent in Minnesota, according to the survey.
The Star Tribune reported that the Cloquet and Esko superintendents have met with band leaders since the scandal. Both released statements condemning the incident and pledging disciplinary action, education around racism and efforts to improve the schools' culture.
Newsweek reached out to the superintendents of Cloquet and Esko Public Schools for comment.