'Succession' Writer Georgia Pritchett Promises 'A Good End in Sight' For the HBO Show
After the future of Succession was confirmed, fans are already anticipating even more stories from the Roy family, but the end is in sight according to Georgia Pritchett.
Writer and co-executive producer Pritchett, who is also the showrunner of the upcoming Apple TV+ series The Shrink Next Door, spoke to Newsweek about the future of Succession and how it might end.
It was announced on October 26, 2021 that Succession has officially been renewed for Season 4, even though Season 3 had only just begun on HBO and HBO Max.
According to Pritchett, there may be even more to come from the show after Season 4. She told Newsweek: "I couldn't possibly say of course, that's up to Jesse Armstrong [the creator]. But yeah, we still have plenty of ideas."
Succession started in 2018 and has continued to rise in popularity, seemingly getting bigger and bigger with the launch of each new season.
Though Season 4 has been announced, there's no confirmation as to when it will launch, or how many more seasons there will be after that, however, Pritchett confirms there are plenty more stories to tell for the Roy family at WayStar.
Looking ahead to a potential Season 5 of Succession and beyond, she said: "So yeah, we've got plenty of ideas, and we've got a good end in sight. So I think we know where we going."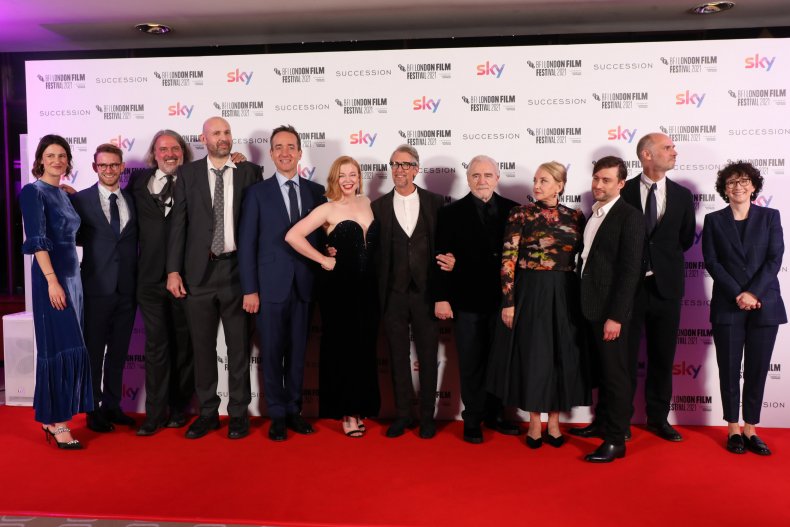 Pritchett is credited with writing three episodes of Succession, including the most recent Episode 3 of Season 3, "The Disruption."
The Shrink Next Door on Apple TV+
British writer and producer Pritchett has a strong back catalog of comedy dramas including Succession, Veep, The Thick of It, and her latest show is a continuation of this intelligent comedy theme.
The Shrink Next Door is based on an original podcast series of the same name, which told the true story of a psychiatrist who, over the course of 27 years, implanted himself into the life of one of his patients for personal gain.
Paul Rudd plays the psychiatrist Dr. Isaac Herschkopf while Will Ferrell plays the unwitting victim Martin Markowitz. Kathryn Hahn (WandaVision) also stars as Martin's sister Phyliss Markowitz with Casey Wilson (Happy Endings) playing Isaac's wife Bonnie Herschkopf.
When adapting the true story for television, Pritchett admits some of the facts were actually too far-fetched. She said: "If anything, we dialed it down because there was so much ground to cover.
"I think that was another reason why I wanted to have this mixture of drama and comedy because I think if we didn't believe in those men and feel for them and feel rooted in that relationship, I think it would have been so easy to end up laughing at them or turning against them," she said.
The first three episodes of The Shrink Next Door launch on Apple TV+ on Friday November 12, with each subsequent episode airing weekly.
Succession continues on Sundays on HBO and HBO Max.