Sudan Summons U.S. Diplomat Over Donald Trump's Immigration Ban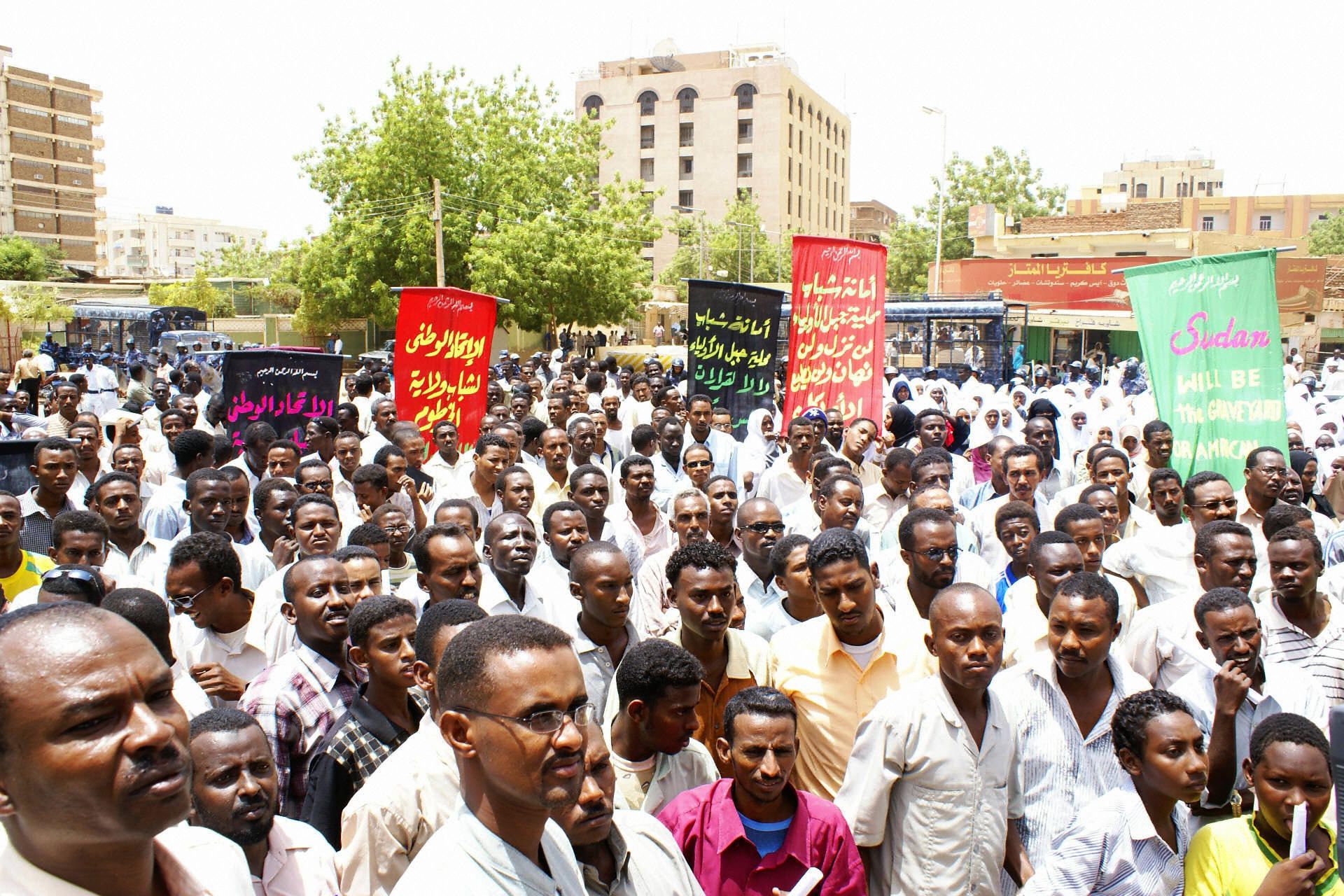 Updated | Sudan's foreign ministry summoned the U.S. charge d'affaires in Khartoum Sunday to protest against a ban on Sudanese immigrants entering the United States, saying it was a "negative signal" in bilateral relations.
The Sudanese foreign ministry undersecretary, Abdel-Ghani al-Na'im, told U.S. diplomat Steven Koutsis that the ban marred recent progress in relations between the two countries, including the lifting of some sanctions against Sudan by former U.S. President Barack Obama, according to the Sudan Tribune.
President Trump signed an executive order Friday that banned immigration from seven majority-Muslim countries—including Sudan—to the United States for three months. The other countries are Iran, Iraq, Libya, Somalia, Syria and Yemen.
Obama took the preliminary decision to remove some U.S. sanctions on Sudan earlier in January, which include a 20-year-old trade embargo. The decision was taken in response to Sudan's cooperation in fighting Islamist militancy, specifically the Islamic State militant group (ISIS). The removal of sanctions was suspended by 120 days and the final decision about whether to lift the measures will reside with Trump.
In the meeting with Koutsis, al-Na'im reportedly emphasized that Sudan was keen to continue its cooperation with the United States, but that it expected to be removed from the immigration ban, according to the Sudan Tribune.
A spokeswoman for the U.S. Embassy in Khartoum confirmed to Newsweek that the meeting took place but gave no further comment. Newsweek attempted to contact Sudan's embassy in London for a comment but no one was immediately available to respond.
An advisory message posted on the U.S. Embassy in Khartoum's Facebook page Saturday told all nationals or dual nationals of the affected countries not to attend scheduled visa appointments "as we will not be able to proceed with your visa interview."
The foreign ministry also expressed its dismay that Sudan remains on a U.S. list of state sponsors of terrorism. The State Department designated Sudan as a sponsor of terrorism in 1993, accusing it of providing a haven for militant groups, including al-Qaeda and of harboring that organization's former leader, Osama bin Laden, for five years in the 1990s. The only other two nations on the list are Iran and Syria.
Trump's executive order also temporarily suspended the U.S.'s refugee resettlement program and indefinitely blocked resettlement of Syrian refugees.
This article has been updated to include confirmation from the U.S. Embassy in Khartoum.