Suitcases Full of Body Parts Discovered in NYC Apartment
The New York City Police Department (NYPD) said that officers found two suitcases containing body parts following an investigation on Wednesday.
In a statement to Newsweek, the NYPD said that it responded to an apartment in Brooklyn "for a wellness check of a 22-year-old female."
"A preliminary investigation discovered two suitcases containing human remains. The Office of the Medical Examiner will determine the cause of death and the investigation is ongoing," a spokesperson for the NYPD wrote.
Police did not provide further information about the incident, but it's not the first time body parts were found in bags this year in the city.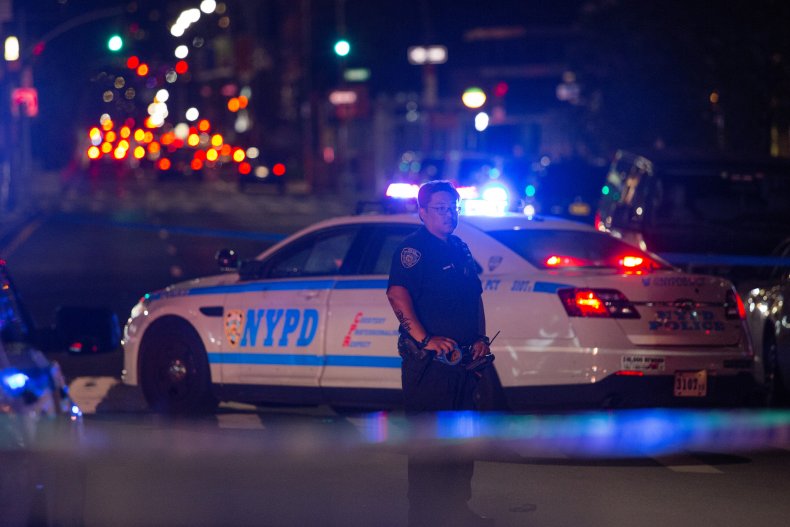 During a separate investigation in March, the NYPD said that a torso was found in a shopping cart in Brooklyn. At the time, the department told Newsweek that an "unidentified adult female torso" was found "within a large bag" in a cart.
In April, the NYPD said that a woman's body was found in a "blood soaked" duffel bag near a park. Glenn Van Nostrand, 51, told the New York Post that he found the body while on a walk with his dogs.
"My personal feeling is a broken heart for whoever this is. My heart was in my throat the entire time," Van Nostrand said, according to the newspaper.
Earlier this week, New York Governor Kathy Hochul said that she believes crime in New York City is concerning, announcing a plan to install more security cameras on public transportation.
"I am proud that we will be installing cameras on all Subway cars—expanding our security capabilities, deterring crime, and providing our law enforcement with support. As we continue welcoming riders back to the transit system, we will continue doing everything in our power to keep riders safe," the governor said.
According to data from the NYPD, while the number of homicides is down, a slew of other crimes, such as rape, robbery, felony assault, burglary and grand larceny, has increased.
However, in general, across 30 major U.S. cities, there has been an uptick in homicides, according to the Major Cities Chiefs Association report released in August.
"Compared to 2019 midyear figures, MCCA member cities have experienced a 50% increase in homicides and a roughly 36% increase in aggravated assaults," the organization wrote in a news release.
"These shocking numbers demonstrate how the sustained increase in violent crime has disproportionately impacted major urban areas," it added.