Sumner Stroh's Instagram Followers Soar Amid Adam Levine DM Allegations
Model Sumner Stroh's Instagram followers have skyrocketed amid her DM drama with Adam Levine.
On Monday, September 19, the 23-year-old claimed in a now-viral TikTok video that the Maroon 5 rocker cheated on pregnant wife Behati Prinsloo with her.
"Embarrassed I was involved [with] a man with this utter lack of remorse and respect," she captioned the clip, which was since been viewed nearly 21 million times.
She began the video by saying she wanted to "rip the Band Aid off" after recording her message nearly a dozen times.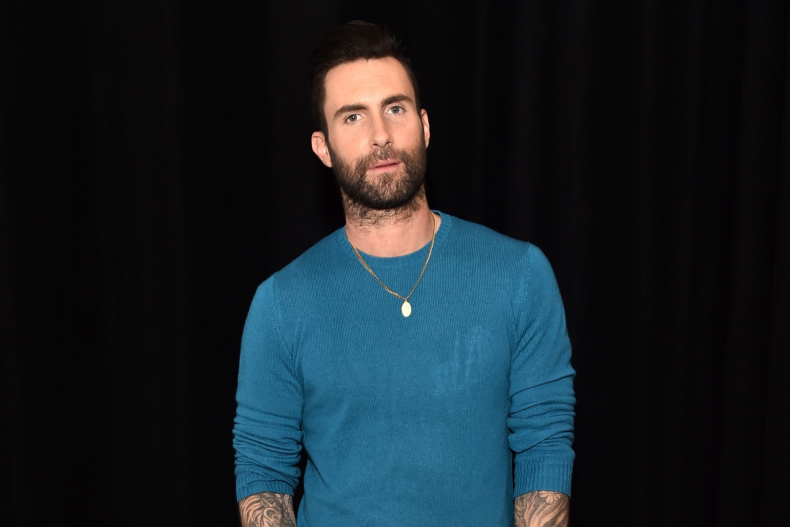 "I was having an affair with a man who's married to a Victoria's Secret model," she began. "At the time, I was young, I was naive, and, I mean, quite frankly, I feel exploited."
Stroh revealed the man to be Levine, sharing screenshots of their alleged Instagram messages.
One of them read: "It's truly unreal how f***ing hot you are. Like it blows my mind," while another said: "You are 50 times hotter in person."
On Wednesday, Levine addressed the allegations and admitted that he "crossed the line," but claimed he "did not have an affair" during this "regrettable period in my life" and claims to have "taken proactive steps" to remedy the situation with his family.
Later on in the clip, Stroh claimed Levine asked if he could name his third child after her.
"OK serious question," his alleged DM read. "I'm having another baby and if it's [a] boy I really wanna name it Sumner. You ok with that? DEAD serious."
Levine and Prinsloo, 34, are currently expecting baby number three together. The pair met in 2012 through a mutual friend over email and got married in 2014. The couple are already parents to Dusty Rose, whose 6th birthday is on September 21, and Gio Grace, 4.
After sharing her story, Sumner received backlash on TikTok and Instagram.
"Naa I don't buy it, she is playing like the victim, the only victim here is [Levine's] wife," one person wrote on TikTok, while another added: "I was manipulated, a married man called me hot pls feel sorry for me."
On Instagram, a third said: "You knew he was married and are upset he has another baby on the way clownette," and a fourth chimed in, "I don't feel bad for you as you knew you were sleeping w a married man so I hope you take true accountability for your role in all this."
However, that didn't stop her Instagram follower count from going up. According to Social Blade—a public database that tracks social media statistics—Stroh gained 42,528 Instagram followers on Tuesday, September 20.
For comparison, she gained 582 followers on Monday, lost 34 followers on Sunday, gained 182 followers on Saturday, and gained just two followers on Friday.
On Tuesday, Levine took to his Instagram Story in an attempt to clear his name following the accusations made against him.
"I used poor judgment in speaking with anyone other than my wife in ANY kind of flirtatious manner," he said.
"In certain instances it became inappropriate; I have addressed that and taken proactive steps to remedy this with my family," he continued. "My wife and my family is all I care about in this world. To be this naive and stupid enough to risk the only thing that truly matters to me was the greatest mistake I could ever make. I will never make it again. I take full responsibility. We will get through it. And we will get through it together."
After sharing his post, Stroh took to her own Instagram Story to seemingly slam the "Payphone" singer.
"Someone get this man a dictionary," she said.