Earth Moving Too Close to the Sun Causes Venezuela's Power Outages, Maduro Ally Says
A political ally of Venezuela's strongman Nicolás Maduro has blamed the Earth's position in relation to the sun for the country's ongoing blackouts.
"It is because we are very close to the Sun … while the rest of the world is cold, it is hot here, that just makes the situation more serious," Lisandro Cabello, government secretary in the state of Zulia, said in a press conference. He blamed the summer solstice for the country's electricity problems, The Times reported on Wednesday.
Venezuela, a country that is grappling with a major economic crisis, has been suffering power cuts for several months. According to workers at the country's nationalized electricity company, Corpoelec, the problem is actually due to years of poor maintenance accompanied by rampant theft.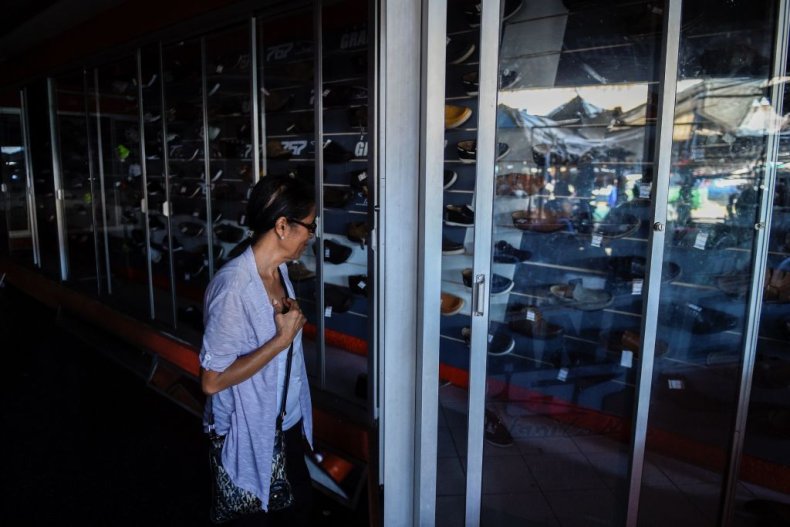 Since Maduro picked up the mantle of former President Hugo Chávez in 2013, the electricity grid shortcomings have become increasingly obvious. With the collapse of global crude prices, Venezuela's oil-dependent economy has struggled to provide basic necessities to its people, let alone upgrade its infrastructure.
The power cuts and other economic hardships have led to mass demonstrations in the South American country. In April, tens of thousands of protesters took to the streets of Caracas holding signs that read "No more dictatorship."
Over the past two years, Maduro has resisted numerous calls for resignation, and he has also seen his approval ratings plummet. The country's economic downturn has led to hyperinflation, shortages of basic food, goods and medicines, and unrest throughout the country.
Despite widespread discontent, Maduro emerged victorious in a controversial May election. Critics were quick to slam the result and make accusations of "electoral fraud."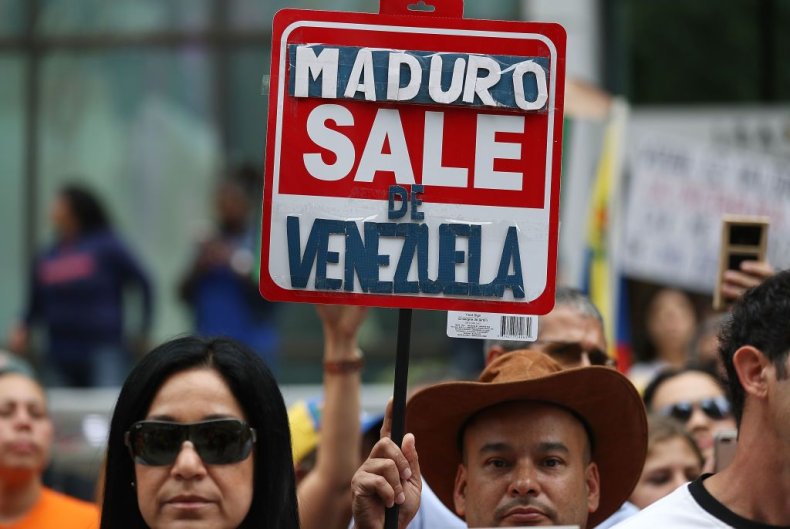 As the strongman leader continues his rule, productivity in all of Venezuela's industries has reached historic lows while corruption flourishes. Policies controlling currency favor those allied with Maduro and others in power. Public services, a hallmark of Chavez's rule, are reportedly on the verge of collapse. Even running water has been elusive to millions in Caracas since March, following the failure of the city's main aqueducts.
Although Venezuela possesses the world's largest proven oil reserves, this has done little to ease economic woes. Maduro blames the U.S., saying that his country's petroleum industry was infiltrated.
"There was a process of penetration and infiltration in key positions of the petroleum industry, to control strategic information," Maduro told a meeting of oil workers in the Petroleum of Venezuela on Tuesday, state-run TV channel Telesur reported. "Now we will continue with an economic counteroffensive, the most difficult thing... we are going to win this battle for economic peace, for stability, for prosperity, and we are going to go the length in the fight against the criminal economy [the U.S.]."