Will Maroon 5 Cancel Super Bowl LIII halftime show? Amy Schumer claims Her Boycott Is Starting to Work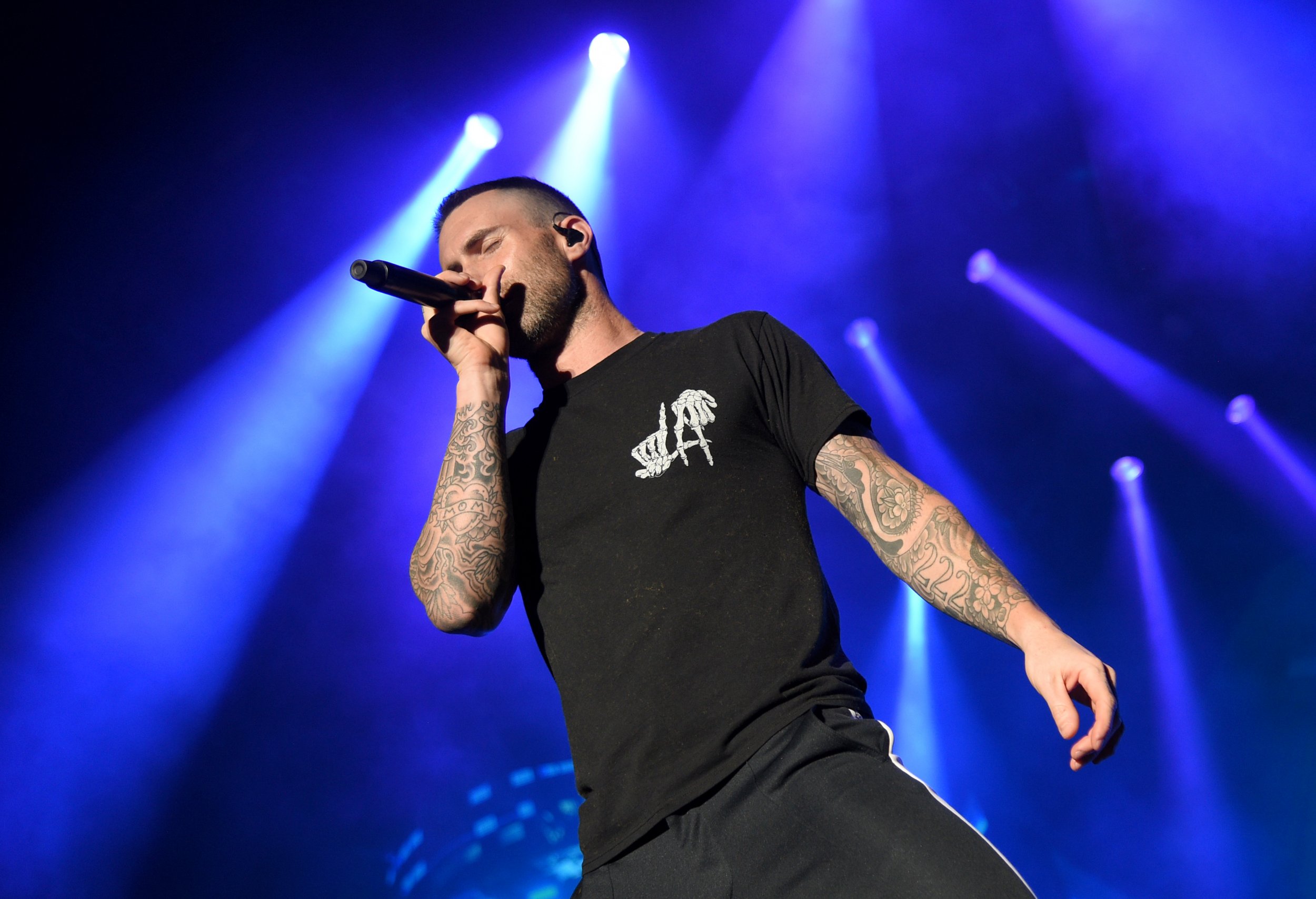 Amy Schumer believes her call for performers to boycott the Super Bowl LIII halftime show is having the desired effect.
In October, the actress and stand-up comedian urged artists to turn down offers to perform during the Super Bowl over the NFL's treatment of Colin Kaepernick and other players who joined the former San Francisco 49ers quarterback's social protests.
Read more: Petition to play SpongeBob's "Sweet Victory" tune at halftime during Super Bowl LIII goes viral
At the time, Schumer stated she wouldn't do any Super Bowl commercials this year and on Wednesday she took to Instagram to address the criticism she has received for calling on singers to boycott the show.
"The snooty lil digs about me in stories about the Super Bowl halftime talent is such a yawn," Schumer said. "All out of touch white guys annoyed by me standing up for what I believe is right.
"I have done 2 Super Bowl commercials in the last couple years and I'm so stupid thinking my opinion would matter right? Well guess what? I may have made a difference. No one is stepping up to perform.
"Maybe they wouldn't have anyway. But at least I tried to help out and do what other people are too greedy or afraid to. Would you do that to stand up for people of color?"
Last week, Variety reported that Maroon 5 was struggling to find stars willing to perform alongside them. The publication suggested over half-a-dozen artists had turned down the offer.
In her post on Instagram, Schumer pointed out she "may have made" an impact. "You can write about sports and even be the best at it but what have you done to help the marginalized or under represented?" she said. "I will continue to do everything I can. Even with all the snide little white sports writer making cutting remarks."
The saga surrounding the Super Bowl halftime show is made more complicated by the fact the NFL is yet to make a formal announcement. The New York Times, Rolling Stone and Billboard have all reported Maroon 5 will be the headline act of the halftime show, but the league is yet to confirm it.
Adam Levine, the band's frontman, muddied the waters further when he declined to confirm the group had agreed to perform in Atlanta on February 3.
"It's a rumour. I can neither confirm nor deny the truth of this rumour", he told the Ellen DeGeneres show on November 16. "It's definitely a rumour. And the rumour's a rumour that everyone seems to be discussing.
"It's the Super Bowl. It's a great event and there's gonna be a band performing […] or an artist of some kind performing at halftime. And it's gonna be great, regardless of who it is."
In an interview with Variety two weeks later, Levine was again coy over rumors the band will perform at the Super Bowl, suggesting he was "still formulating a lot of things."
The comments came after an online petition calling for the band to drop out of the event was launched earlier in November.
"Kaepernick risked his career to take a knee for equality, and the NFL punished him for it", states the petition, which has attracted over 75,000 signatures at the time of writing. "Until the league changes their policy and support players' constitutional right to protest, no artists should agree to work with the NFL."