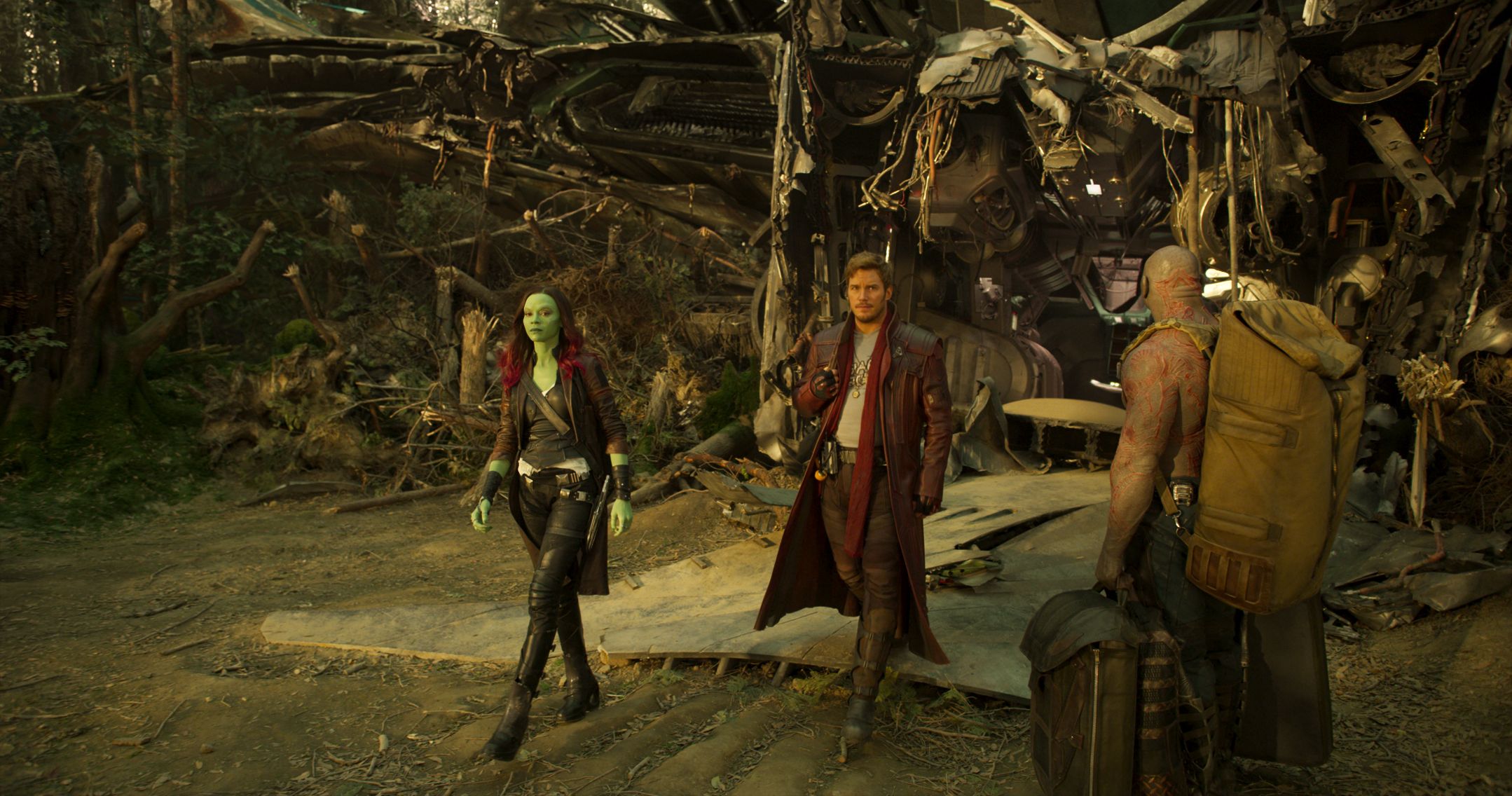 Peppered between the big game and Lady Gaga's electric halftime performance, Sunday's Super Bowl also hosted trailers for some of the year's most anticipated blockbusters.
Marvel's Guardians of the Galaxy Vol. 2 and Universal's The Fate of the Furious, the eighth movie in the Fast & Furious franchise, were the big hitters during Sunday's game between the New England Patriots and Atlanta Falcons.
New trailers also aired for Transformers: The Last Knight, Ghost in the Shell and Dwayne Johnson's reboot of Baywatch.
How did they stack up? Watch the spots below:
Baywatch
Baywatch reimagined as a buddy comedy...sure, why not. Dwayne Johnson and Zac Efron star in this adaptation of the David Hasselhoff TV show. Dubbed "The Avengers of the beach," Baywatch also stars Alexandra Daddario, Priyanka Chopra and Kelly Rohrbach. (The Hoff will have a cameo, too.) Global releases begin May 10.
Guardians of the Galaxy Vol. 2
Marvel's Guardians of the Galaxy Vol. 2 is packed with more of the kick-ass music and dry wit that made the first one such a joy. "I tried guys," says Dave Bautista's Drax, after warning a woman struck by an asteroid just moments too late. Global releases begin April 25.
The Fate of the Furious
The family is falling apart in the eighth Fast & Furious film. Vin Diesel's Dominic Toretto has apparently turned his back on his team—putting him at odds with Dwayne Johnson's Hobbs. Fate's Super Bowl spot is exactly what we've come to expect from the films: high-octane car chases and explosions. This time with an added wrecking ball. Global releases begin April 12.
Logan
Hugh Jackman's last outing as Wolverine is surprisingly poignant for a comic book movie in this big game trailer. Patrick Stewart reprises his role as X-Men's Professor X, although he looks to be in ill health and is being cared for by a more rugged Wolverine. The sudden appearance of a young mutant girl upends their secret isolation. You know what that means—claws out. Global releases begin March 1.
Pirates of the Caribbean: Dead Men Tell No Tales
Set to the eerie tune of Johnny Cash's "Ain't No Grave," Disney's Pirates franchise sets sail again after a five-year absence from theaters. Captain Jack Sparrow, played by Johnny Depp, is back and in a fight with the dead. A band of ghostly sailors, led by Javier Bardem's Captain Salazar, seek to kill every pirate at sea in the fifth film in the series. Orlando Bloom's Will Turner, absent from 2011's On Stranger Tides, returns. Global releases begin May 24.
Life
2017's big space exploration movie is Life, starring Jake Gyllenhaal, Ryan Reynolds and Rebecca Ferguson. The film is about an International Space Station crew that is on the precipice of discovering life on Mars, but their research results in serious consequences for mankind. Hopefully Life is more Arrival and less Passengers. Global releases begin March 23.