Watch: The First 'Fast 8' Trailer—Is It the Answer to That Dwayne Johnson v Vin Diesel Feud?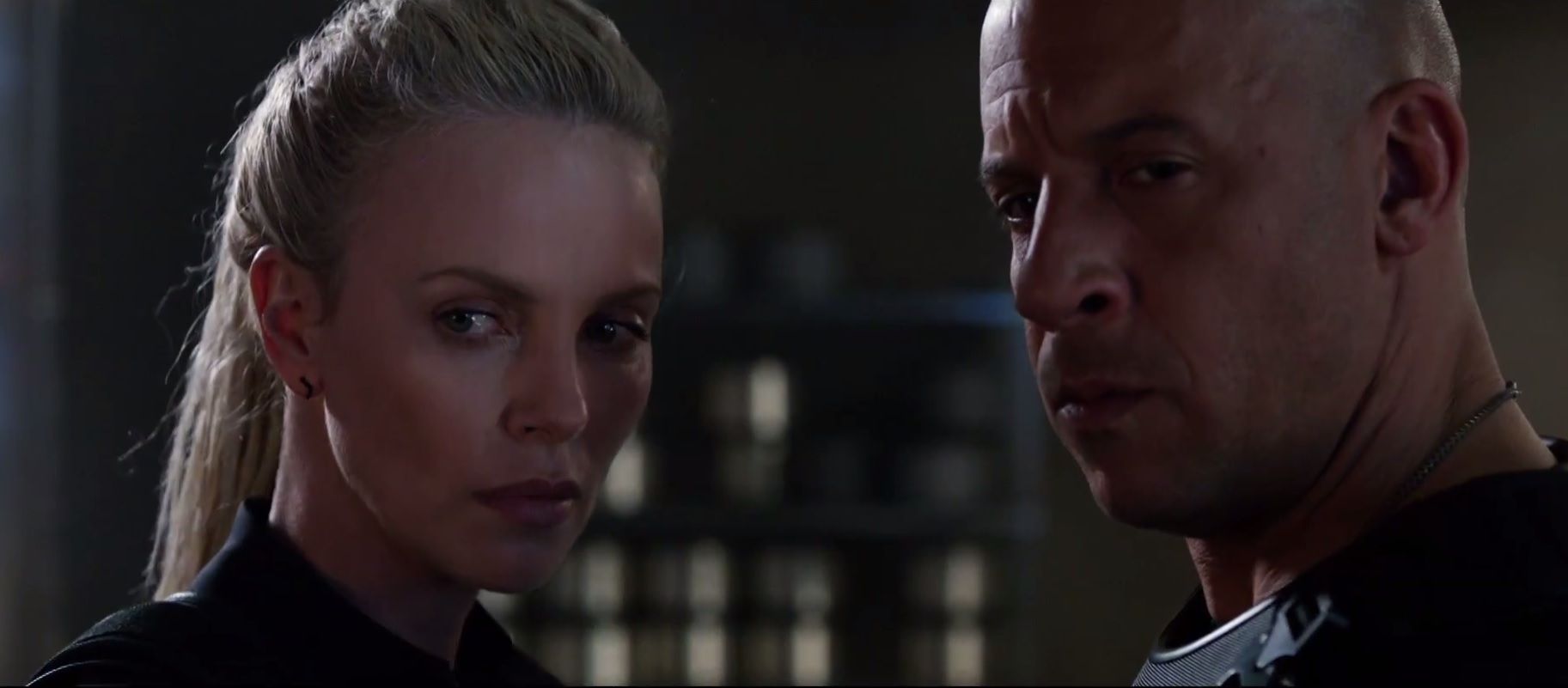 Has Dominic Toretto betrayed his family? That is the question raised in the first trailer for Fast 8—now retitled Fate of the Furious and revealed Sunday night.
The high-octane Fast & Furious franchise is throwing a curveball at fans by setting up Diesel's leading man as the prime antagonist—at the behest of a new villain played by Oscar winner Charlize Theron.
Perhaps the family feud plot explains those rumors of a feud between Diesel and co-star Dwayne Johnson, fueled by Johnson's own Instagram posts? Was it all a marketing ploy?
The trailer teases Diesel's Toretto turning his back on his band of car-heisting brothers, with Johnson's Hobbs taking it the hardest. The group enlist former foe Deckard Shaw (Jason Statham) to stop Toretto from turning over to the dark side completely.
Earlier in 2016, Johnson ignited the rumor mill with news of an on-set feud with one of his male co-stars, writing: "My male co-stars however are a different story. Some conduct themselves as stand up men and true professionals, while others don't. The ones that don't are too chicken shit to do anything about it anyway. Candy asses."
It was later claimed that there was some tension on-set between Johnson and Diesel.
Now that the trailer for Fast 8 has dropped and we have a clearer idea of the direction of the movie, could it all have been an elaborate ploy to build hype?
The marketing campaign for the Fate of the Furious also positions Diesel and Johnson at odds—like a UFC-style poster:
Johnson's background in professional wrestling, where making feuds look real to fans is key to selling tickets, also suggests there could be more to this situation than meets the eye.
Fast 8, which also stars Michelle Rodriguez, Tyrese Gibson, Ludacris, Nathalie Emmanuel, Scott Eastwood and Kurt Russell, is released on April 14. The latest instalment is directed by Straight Outta Compton's F. Gary Gray.