'Super Smash Bros. Ultimate' DLC Roster Additions Already Set
One of the biggest announcements from the final Super Smash Bros. Ultimate Nintendo Direct was the reveal that five DLC characters will be added to the game post-launch. However, director Masahiro Sakurai confirms that the Smash team are deciding the lineup differently this time around.
In a series of tweets, Sakurai revealed to the Smash community that they have decided on the DLC lineup already.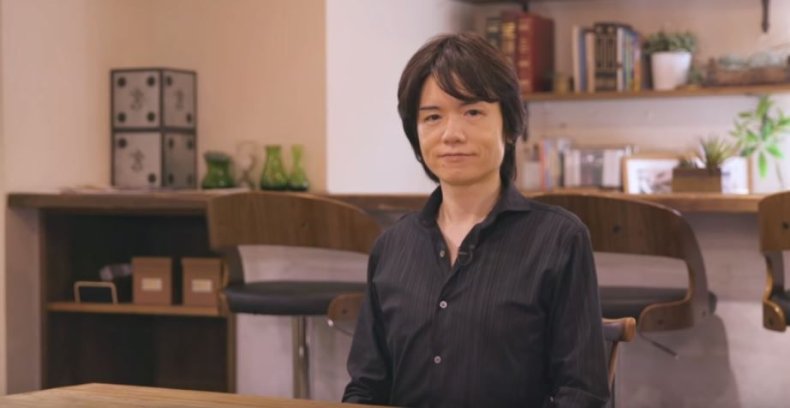 "Super Smash Bros. Ultimate 's DLC line-up is now complete. This time the selection was made entirely by Nintendo," Sakurai said. "I decide if we can create a fighter based on their selection, then come up with the plan."
Sakurai continued, "It's great to dream about your favorite character joining the battle and I appreciate your passion, but please try to stay on topic when replying to tweets and refrain from flooding us, and other users, with requests when we're not specifically asking for feedback. Thank you!"
Super Smash Bros. for the Wii U was the first game in the franchise that had DLC fighters.
The DLC fighters for Smash on Wii U were: Cloud from Final Fantasy, Ryu from Street Fighter, Mewtwo from Pokémon, Lucas from Earthbound, Roy and Corrin from Fire Emblem and Bayonetta.
Bayonetta was the only DLC character that was left to a fan vote, but this time around Sakurai and his team will decide who joins the Smash Ultimate roster.
The Smash Ultimate roster has 74 characters in the base game (including Echo Fighters) and an early purchase bonus for those who want to buy the title before February 2019. Piranha Plant can be downloaded for free during the early window, bringing the roster to 75.
Each DLC character will come with their own stage and multiple music tracks. They will be sold separately for $5.99. A Fighter Pass will also be available for purchase, which includes all five DLC, their stages and music tracks for $24.99.
What do you think of Sakurai selecting the DLC characters? Are you excited that the lineup of fighters has already been chosen? Let us know in the comments section below.
'Super Smash Bros. Ultimate' DLC Roster Additions Already Set | Gaming