'Super Smash Bros. Ultimate': Nintendo Plans to Remove Native American Caricature
After fans criticized a racially insensitive reference during the Super Smash Bros. Ultimate presentation, Nintendo announced plans to remove it before the game's December release.
The attack shown during the final Super Smash Bros. Ultimate Nintendo Direct shows Mr. Game & Watch transform into an angry figure holding a flaming stick, with a feather on the back of its head.
Nintendo released this statement to Eurogamer:
"Nintendo has been planning to distribute an update for Super Smash Bros. Ultimate that removes the feather from the silhouette of Mr. Game & Watch. The original game on which this depiction of the character is based was released more than three decades ago and does not represent our company values today.
"We sincerely apologize that this change was not noticed in our marketing material and are continuing our work to make Super Smash Bros. Ultimate an experience that is both welcoming and fun for everyone."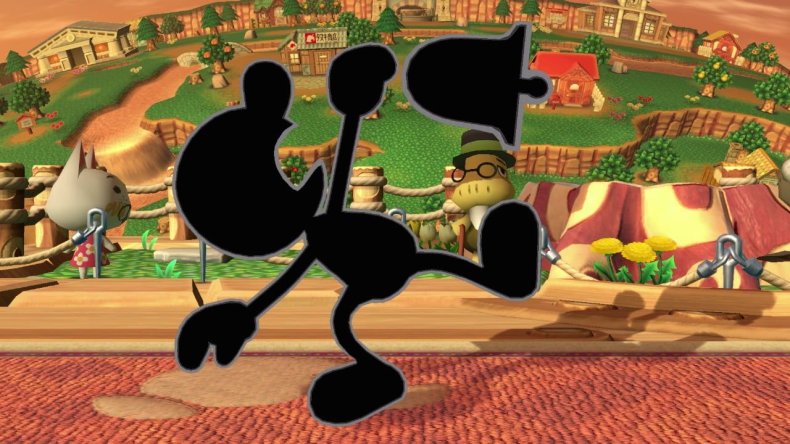 The Mr. Game & Watch move is a reference to Fire Attack, a 1982 game where players defend a cowboy's wooden fort from Native Americans wielding torches and wearing feathers in their hair.
Shortly after the caricature was noticed last week, fans took to forums like ResetEra and Reddit to voice their displeasure with the character design asking for Nintendo to rectify it.
Eurogamer also notes the same character design appears in Super Smash Bros. Ultimate's Spirits mode. Nintendo will likely remove the feather from this character as well during the update.
Super Smash Bros. Ultimate will release on Nintendo Switch Dec. 7.