'Super Smash Bros. Ultimate': How to Unlock Every Character
Super Smash Bros. Ultimate doesn't give players access to the entire roster at first. Instead, Nintendo makes fans work for the beloved fighters. While the roster of 70-plus characters may seem like a lot to unlock, Smash Ultimate makes the process fairly simple.
There are a variety of ways to unlock every fighter in Super Smash Bros. Ultimate , and we explain it all.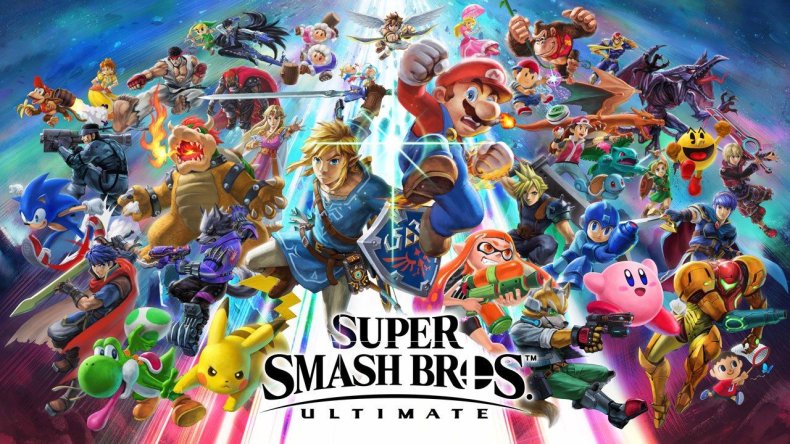 HOW TO UNLOCK SMASH CHARACTERS IN WORLD OF LIGHT
Going through the World of Light adventure mode is the most streamlined way to unlock characters, albeit the longest.
While adventuring, you'll run into challenges that give you a chance to fight for certain characters. Once you've unlocked them in world of light they become available in smash mode.
However, if you unlock them via smash mode they won't be available in world of light.
Fans of Smash Ultimate know they'll have to start adventure mode with Kirby and go from there.
HOW TO UNLOCK SMASH CHARACTERS BY PLAYING SMASH MODE
The easiest, and fastest, method for unlocking characters in Smash Ultimate is by simply playing smash mode.
Players begin with the original eight smash fighters (Mario, Samus, Fox , Link, Donkey Kong, Kirby, Yoshi, Pikachu) but can unlock the others as you play more and more.
After about 10 minutes of play time (which you can track in the Vault & Play Records) the first character silhouette will appear after the match.
The character that appears seems to be random so if you don't get the fighter you want, you'll need to continue to work at it
Also, don't worry if you lose, you'll have another opportunity ( more on that later).
Continue to log 10 minutes of game time to be challenged by another fighter. Repeat this process until all characters are unlocked.
There was a method of closing out the software and booting it back up after a challenge that would summon another fighter after one match but that appears to have been patched out for the launch.
If you're trying to grind your way to Smash Ultimate character unlocks, you can just select a match with a time limit of 10 minutes, walk away and come back to find the Challenger. Of course, don't face a CPU when attempting this method.
If you lose your match against the Challenger, you will simply have to wait for a few more challengers appear. Then a new option will appear called Challenger's Approach. This option is symbolized by a glowing door in the bottom right corner of the games and more menu. Select this to get your rematch against the opponent you lost to in the same order in which you faced them. Defeat them and they'll be unlocked.
Super Smash Bros. Ultimate releases Dec. 7 on Nintendo Switch.
What do you think of Smash Ultimates unlock method? What character do you want to unlock First? Let us know in the comments section below.
'Super Smash Bros. Ultimate': How to Unlock Every Character | Gaming