'Super Smash Bros. Ultimate' World of Light Story Mode: Everything We Know
The final minutes of the last Super Smash Bros. Ultimate offered a tease of the upcoming game's adventure/story mode.
Director Masahiro Sakurai said Smash Ultimate 's adventure mode will be different from Smash Melee's Subspace Emissary, but avoided revealing too much before the game's release in December.
Thursday's Nintendo Direct revealed some interesting tidbits about the World of Light story mode Smash fans will want to know.
Here's everything we know about the World of Light story mode.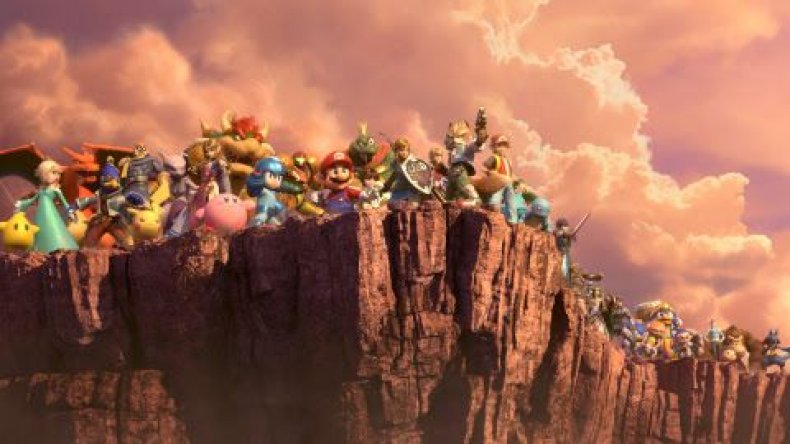 THE STORY
Before the end of the Direct, a cutscene showing what looks to be the start of the Adventure Mode was shown.
The World of Light story starts with all of the characters on a cliff, staring into the distance at a sky full of Master Hands, the bosses of the past games. However, there's something else in the sky. An angelic-looking beast absorbs the energy from the hands to launch devastating attacks on the characters. One by one, the characters disintegrate, despite trying to use their abilities to block and evade.
Here's the official description from Nintendo:
There may not be a single-player adventure quite like Adventure Mode: Subspace Emissary from Super Smash Bros. Brawl, but something has caused the numerous video game characters in the game to lose their bodies and transform into spirits.
The objective of World of Light will be to save the characters of Smash Ultimate, but one more aspect of the mode shown was that a particular fighter will get the spotlight.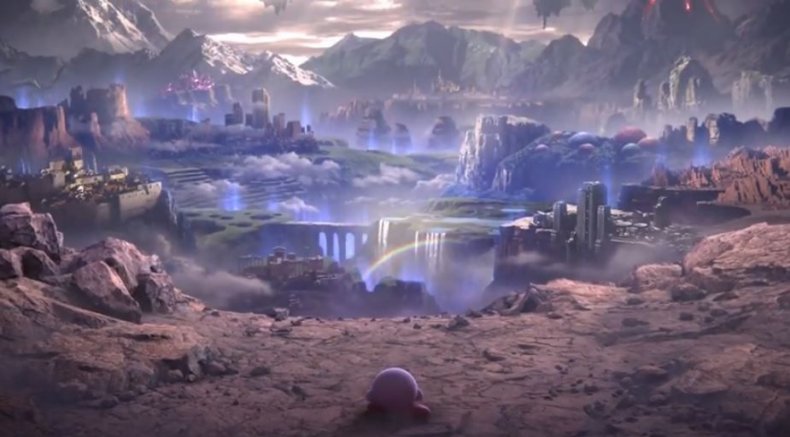 KIRBY - HERO OF THE SMASH UNIVERSE
After the Smash Ultimate fighters are no more, Kirby falls from the sky in front of a castle. He is the character players will start with during the World of Light adventure mode.
The Subspace Emissary had players start the game with certain characters. As you made your way through the story, more characters join your party. That looks to be the same with Smash Ultimate.
Start with Kirby and you'll fight corrupted versions of the other fighters. The Nintendo Direct indicated you'll be able to control other characters, so it's only a matter of time until Kirby is able to free them.
GAMEPLAY
The gameplay of the World of Light game mode is different than any other Smash game. Players will travel across multiple maps as they battle characters in classic one-on-one matches and the new Spirit Battles, which bring more of an RPG element to Smash. The Direct also featured a brief shot of a skill tree that can augment your character's attacks, defense and more.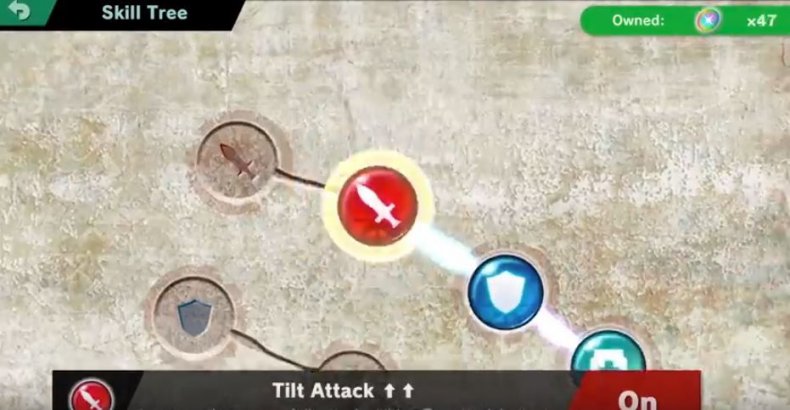 Super Smash Bros. Ultimate is set to release on Nintendo Switch on Dec. 7.
What do you think of the new World of Light story mode? What do you hope to be able to do when the game comes out? Let us know in the comments section below.