4 Million Americans Petition for Independent Investigation of Trump's Russia Ties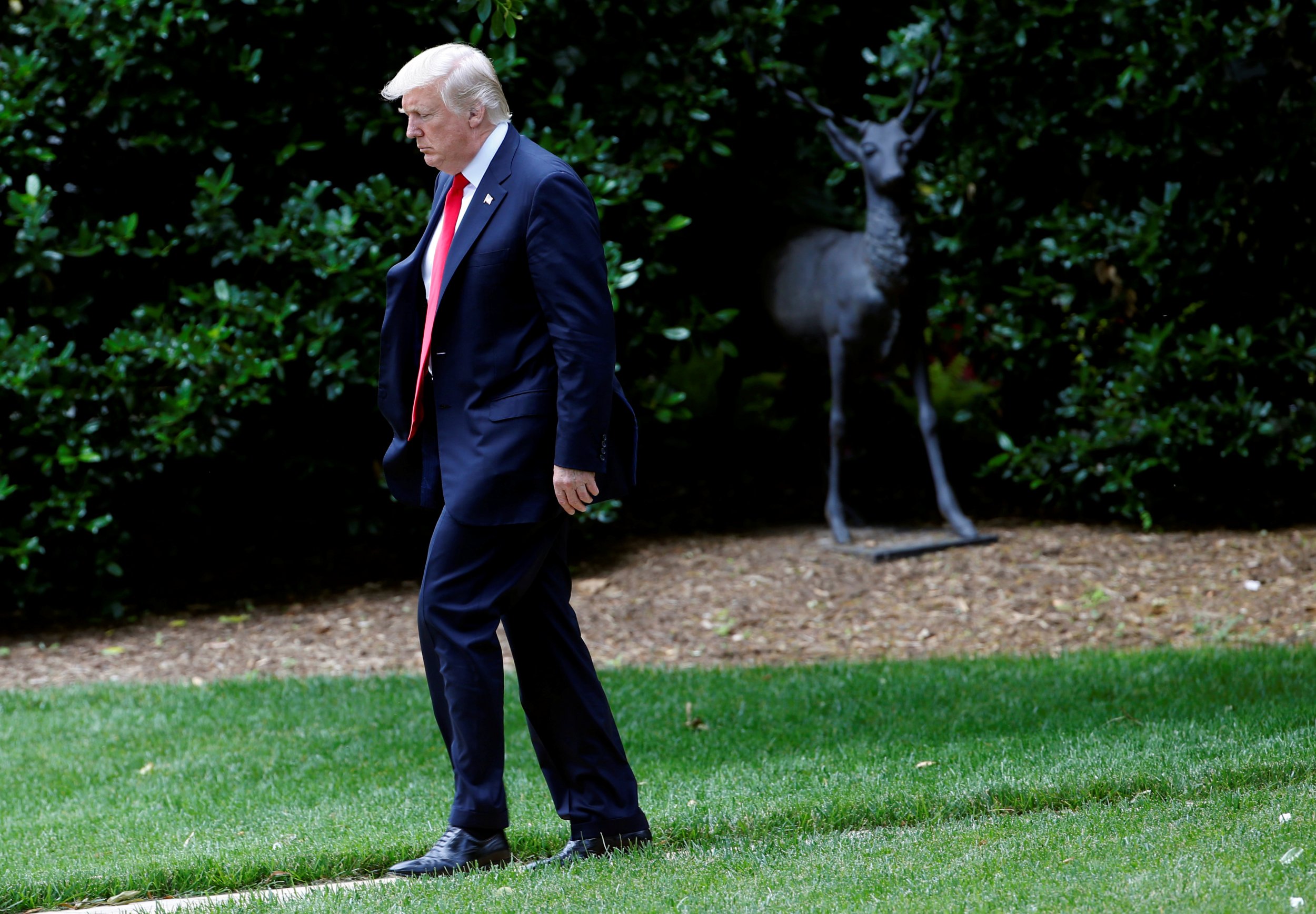 Nearly 20 progressive organizations rallied in Washington, D.C., on Wednesday to call for an independent investigation into the alleged connection between President Donald Trump's administration and Russia.
Related: Trump impeachment process set to begin as Democrat files articles
MoveOn, Public Citizen, Common Cause and 16 other progressive organizations delivered 4 million petition signatures from Americans across the country to leaders in the U.S. House, as well as various GOP committee members​. They are asking members to support a discharge petition that would create an independent commission to investigate the Trump campaign's ties to Russia and to force the president to release his tax returns. Democratic Representatives Eric Swalwell (Calif.) and Elijah Cummings (Md.) introduced the House bill, called the Protecting Our Democracy Act.
"If the administration has nothing to hide, then they should welcome such a commission to remove all doubt of a possible cover-up," said Lisa Gilbert, vice president of legislative affairs at Public Citizen, a D.C.-based nonprofit organization that works to ensure all citizens are represented in power.
After the president fired FBI Director James Comey last month, the U.S. Department of Justice appointed Robert Mueller as special counsel charged with looking into potential ties between Trump associates and Russia during the 2016 general election. But U.S. Representative Jerrold Nadler (D-N.Y.), a senior member of the House Judiciary Committee, said solely having an independent counsel won't reveal every truth about any possible foreign collusion.
"That independent counsel will look for crimes," he said at the news conference held outside of the U.S. Capitol Building, according to a livestream of the event. "He will not make, in all likelihood, a general report... Until we learn the truth about the president's business entanglements, our democracy is at risk."
U.S. Representative Lloyd Doggett (D-Texas), who has been calling for an independent commission since November, said his Republican colleagues have more members willing to "cover up instead of to open up...and that's where the role of these petitions becomes so very important."
He continued: "The Trump administration will try to hide behind the bushes or behind the tweets, but the cover-up will be uncovered by people across this country who demand change. Together we can continue to resist."
"Who does he owe money to? How much money does he owe, and to whom?" U.S. Representative Anna Eshoo (D-Calif.) asked Wednesday during the event.
The groups delivered the petitions on the heels of the weekend's March for Truth, organized nationwide by the Indivisible Project, which has adopted a Tea Party-inspired strategy to take on Trump and his supporters in Congress. In dozens of cities across the country, participants called for a full investigation into the Trump campaign's ties to Russia ahead of Comey's testimony before a Senate Intelligence Committee hearing on Thursday.
Trump faces accusations, among others, that he shared sensitive national security information with Russian officials and that his administration hired Michael Flynn as national security adviser despite knowing he was under investigation. A handful of Democratic lawmakers have floated the idea of impeaching Trump. U.S. Representative Al Green (D-Texas) on Wednesday was expected to officially begin the Trump impeachment process by drafting articles to remove him from office.
"The American people deserve to know the truth," said Valerie Ervin, senior adviser of Working Families Party, a New York City-based grassroots political organization mainly focused on jobs, health care, raising the minimum wage, public education and environmental reform. "We won't rest until an independent investigation is appointed to find it."