New polling results released this week by Gallup showed the U.S. Supreme Court currently has the lowest approval rating among Americans in more than 20 years of surveys conducted by the Washington, D.C.-based analytics company.
Gallup said it also found an increasing number of respondents said they view the court as being "too conservative," with the Supreme Court's decision to allow a controversial new abortion law to go into effect in Texas made as pollsters began collecting their responses.
The poll, which was conducted between September 1 and 17, found only 40 percent of the 1,005 adults who participated said they approved of the high court. The number marks a 9 percent decline from the court's approval rating in July, pollsters said.
"Americans' opinions of the U.S. Supreme Court have worsened," pollsters wrote of the results. "This represents, by two percentage points, a new low in Gallup's trend, which dates back to 2000."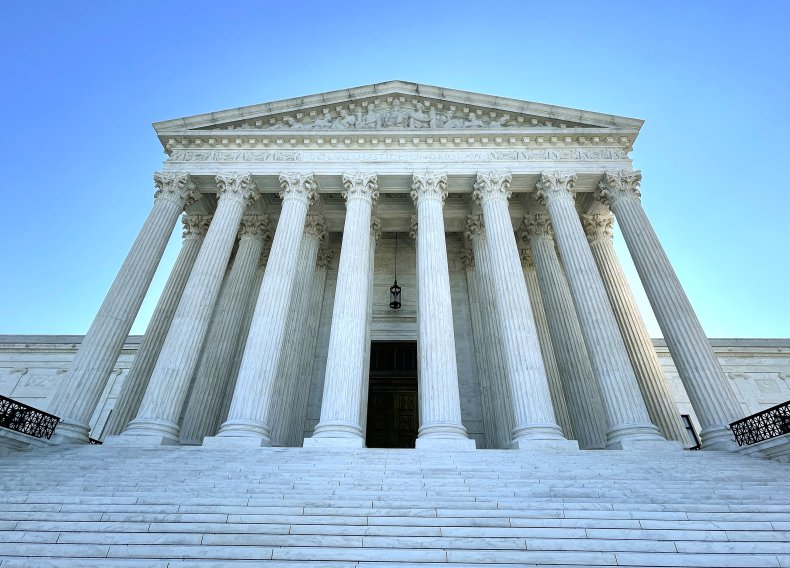 The Supreme Court dropped to a 42 percent approval rating in 2005 and in 2017, and to 43 percent in 2013, according to records of previous Gallup polls. Gallup noted 2005 was the year in which the court allowed the federal government's eminent domain expansion, while 2016 saw the court allowing colleges to factor race into admission decisions and 2013 was marked by a decision that reduced the power of 1965's Voting Rights Act.
As recently as July of 2020, Gallup pollsters found the Supreme Court had an approval rating of 58 percent. Gallup has been keeping records of the Supreme Court's approval rating since the summer of 2000, which was the first of two times the court enjoyed its highest approval rating at 62 percent among Gallup poll respondents.
Pollsters also noted 37 percent of respondents said they viewed the court as being "too conservative," a five-point increase from mid-2020 and feedback that pollsters noted was influenced by respondents' political preferences.
The suspected politicization of the Supreme Court has been of concern to voters in recent years, especially with the shifting balance of Democrat- and Republican-appointed justices. Six justices currently serving on the bench were nominated by Republican presidents, while the other three were nominated by Democrats.
Associate Justice Amy Coney Barrett, whom former President Donald Trump nominated following the death of Associate Justice Ruth Bader Ginsberg, expressed concern about Americans viewing the court as partisan during a lecture she delivered earlier this month. Associate Justice Stephen Breyer also warned people against thinking about the Supreme Court as "another political institution" in a speech at Harvard Law School earlier this year.
While Gallup pollsters said recent emergency rulings by the high court on college vaccine mandates and the eviction moratorium were among topics of concern for poll respondents, the court's decision against stepping in to halt the new abortion law in Texas "has received the most attention."
The new Texas law bans abortions after fetal cardiac activity is detectable, which experts have said can occur as early as six weeks into pregnancy. The law also allows civilians to file lawsuits against individuals who assist pregnant women seeking abortions in violation of the law. It went into effect on September 1 after the Supreme Court voted 5-4 against stepping in to block it.
Gallup's latest poll was conducted by phone and reported a 4 percent margin of error with a 95 percent confidence level, pollsters said.
Newsweek reached out to the U.S. Supreme Court's public information office for comment but did not receive a response in time for publication.