Amy Coney Barrett Fears Supreme Court Will Be Increasingly Seen As Partisan
Supreme Court Justice Amy Coney Barrett has shared her fears that the public may increasingly view the high court as partisan.
Barrett, whose confirmation to the seat left vacant by the death of Justice Ruth Bader Ginsburg sealed conservative control of the court during the waning days of Donald Trump's presidency, made the comments during a lecture hosted by the University of Louisville's McConnell Center on Sunday.
She was introduced by Mitch McConnell, the center's founder and Senate GOP leader who played an important role in confirming Barrett to the court. In her remarks, Barrett spoke about her desire for people to view the Supreme Court as a nonpartisan institution, according to the Associated Press.
Justices must be "hyper vigilant to make sure they're not letting personal biases creep into their decisions, since judges are people, too," she said.
Barrett maintained that "judicial philosophies are not the same as political parties" and that the media's reporting of opinions does not capture the deliberative process in reaching those decisions.
"To say the court's reasoning is flawed is different from saying the court is acting in a partisan manner," Barrett added. "I think we need to evaluate what the court is doing on its own terms."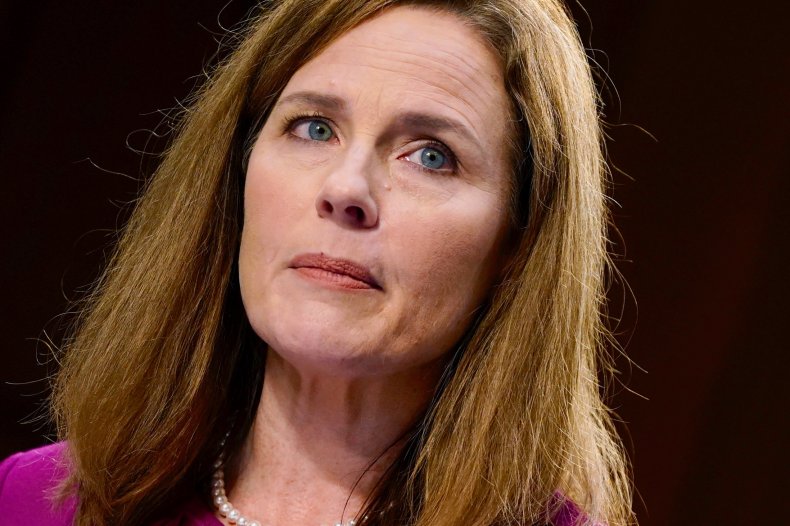 Barrett's remarks came after the Supreme Court sparked a backlash after declining to block a Texas law banning most abortions from going into effect earlier in September.
Students asked Barrett about that decision, as well as another recent ruling ordering the Biden administration to reinstate the "remain in Mexico" immigration policy that began under former president Donald Trump.
According to the AP, Barrett said it would be "inappropriate" to comment on specific cases.
A number of supporters of abortion rights protested outside the Seelbach Hotel in Louisville, where the private event was held.
Barrett, a devout Catholic and the first mother of school-age children on the court, also spoke about balancing her high-profile job and family life.
"I have an important job, but I certainly am no more important than anyone else in the grocery store checkout line," she said.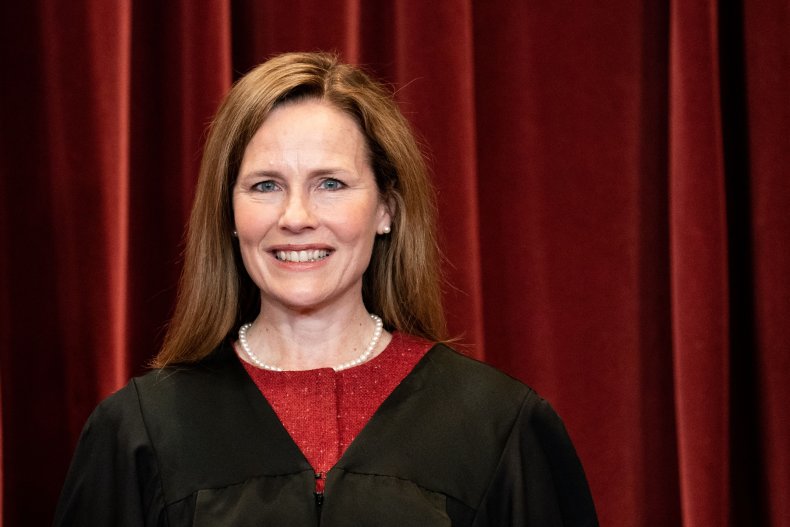 The Senate confirmed Barrett to the court in a 52-48 vote in October last year, just over a month after the liberal Ginsburg's death at the age of 87.
Democrats were unanimous in their opposition to Barrett's nomination, arguing the winner of the 2020 election should choose Ginsburg's replacement.
McConnell's decision to push forward with Barrett's nomination was criticized since he had refused to consider President Barack Obama's choice to replace Justice Antonin Scalia in 2016.
McConnell blocked hearings for Obama's nominee, Merrick Garland, who is now President Joe Biden's attorney general, saying the choice should be left to voters in an election year.