North Korea Travel: What Americans Sports Fanatics Will Now Miss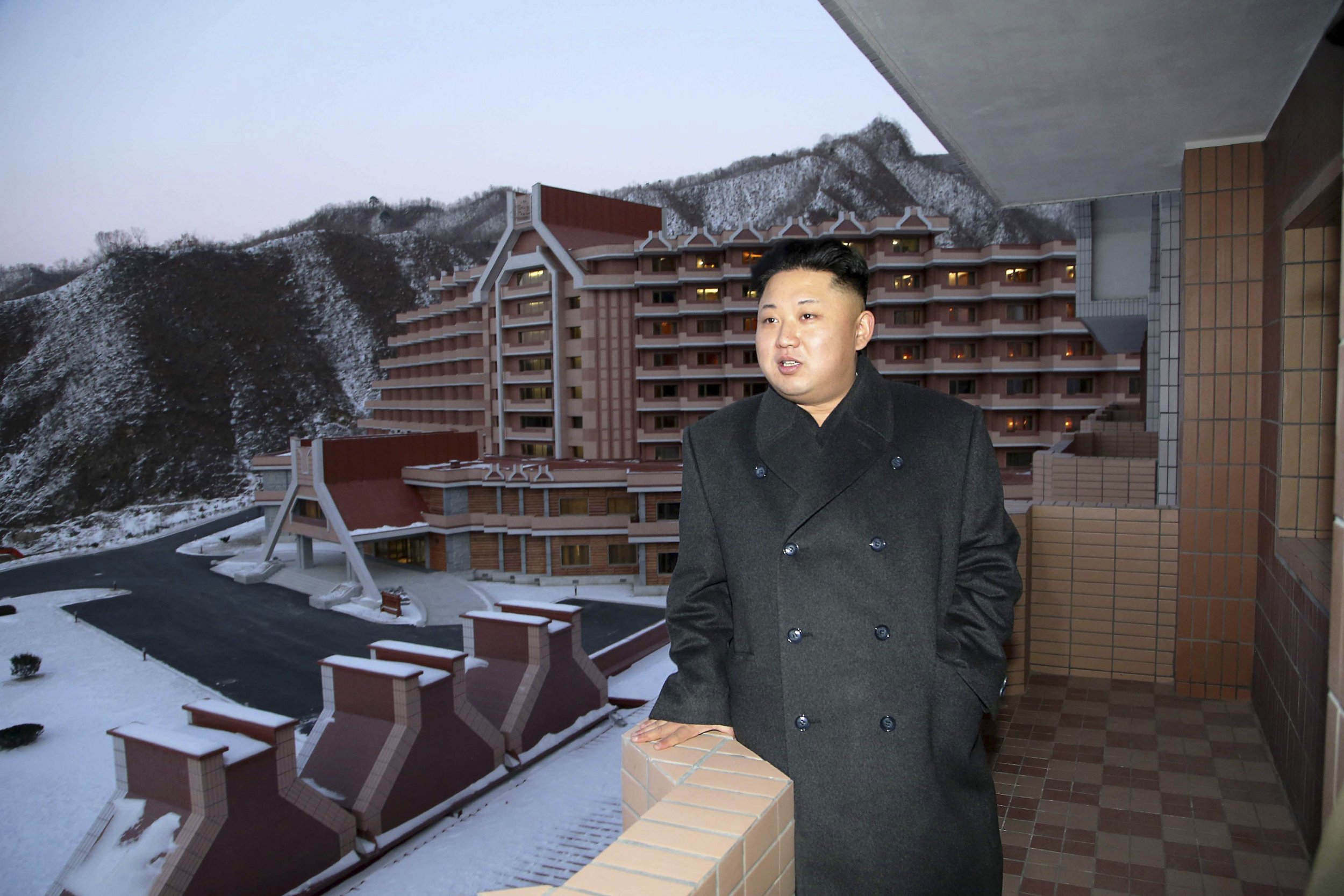 American sports fanatics stand to miss out when the State Department ban on travel to North Korea takes effect on September 1. Only journalists, humanitarian workers and people promoting U.S. national interests will be exempted.
North Korean ruler Kim Jong Un's focus on his country's nuclear development program is well documented, but he has also nurtured ambitious goals for tourism. In 2015, he reportedly decided he wanted to increase the number of foreign visitors to the pariah state from 100,000 to 1 million by 2017, and to 2 million by 2020.
Sports tourism is an integral part of that plan. A recently revamped tourism website advertised several attractions, including surfing, as must-do activities in the country.
At least one American surfer who tried the North Korean waves for himself appeared to agree. California surf instructor Lamberto Lo dubbed the country the "New Zealand of Asia."
"It was so lush, so green, the waters are pristine," Lo told ABC in 2016 after returning from a 10-day state-sponsored trip, during which he was accompanied the entire time. "I didn't mind it because in the end they're a person and we can talk stories and you can get to know them as well."
The Shanghai-based tour operator Surf North Korea received a five-star review from one of the people who traveled with the company, California surfer Stacy Hughes. "We scored fun waist-high waves on small but clean swell that seemed to be pretty common for that coast," Hughes wrote in the review.
In a public post on his Facebook page, Hughes added the experience was eye-opening. "I wish more people would go, play, discuss and see for themselves before embracing scathing negativity about people who are just like anyone else. Maybe then we could get past the hating and on to the practical, serious, very hard work of solving the many things that need solving," he said.
North Korea invested in more than just its beaches. The Taehwa Peak became the backdrop to the Masikryong ski resort that opened in 2014, just a four-hour drive from Pyongyang.
The luxury hotel features a swimming pool with waterfalls, a sauna, a ballroom, an ice-skating rink and a ninth-floor bar with a view of the slopes—but it is also mostly empty and, according to NBC, kept open only thanks to the hard labor of minors.
A group of top snowboarders had to cancel their trip scheduled for January 2016 after one of Pyongyang's missile tests, but Britain's fastest snowboarder, Jamie Barrow, visited the facility in February 2017 for Jackson Kingsley's short documentary, North Korea; Off-Piste | 4K Snowboarding in the Secret State.
Traveling with tour operator Uri Tours, the snowboarder and the filmmaker met other tourists, some of them American, who said they wanted to see the country for themselves.
"You never get this. Fresh-powdered day, sunny skies and absolutely no one else on the slopes," Barrow said.
For those who prefer solid ground to water or snow, the annual Pyongyang Marathon represented an opportunity to see the country's capital from a different perspective, though it was forbidden to foreign tourists until 2014.
The event's latest edition, in April 2017, saw more than 1,100 foreigners takes part in either the full road race, the half marathon or the 10K run, as the Associated Press reported.
There, too, tourists mentioned the desire to see the country beyond the headlines, with their own eyes. "It was certainly something out of the ordinary," 38-year-old Philippe Sacher, a German runner, told the Associated Press. "I want to see for myself."
But how much of the country can tourists ever hope to see remains questionable, considering its record on censorship and human rights. In the voiceover concluding the snowboarding documentary, Barrow reflected on North Korea's inscrutability: "We can only show you what was shown to us—a small piece of a much bigger picture" he said. "The opportunity to glance into one of the most secretive countries in the world gave us a few answers and a lot more questions than we started."