Surging Gas Prices Surpass COVID as the Biggest Deterrent for Thanksgiving Driving
Rising gas prices have surpassed COVID-19 as the largest deterrent for driving this Thanksgiving holiday.
Last year, 46 percent of drivers said COVID-19 had impacted their Thanksgiving travel plans, according to an annual survey conducted by GasBuddy, a website that tracks gasoline prices. However, this year, only 25 percent of drivers said that the ongoing pandemic will affect their Thanksgiving travel plans.
Instead, 51 percent of drivers surveyed by GasBuddy this year said that they won't drive for Thanksgiving because of high gasoline prices.
Last year, only 35 percent of people drove for the Thanksgiving holiday, the website reported. This year, it is expected to dip to 32 percent, with most respondents citing pain at the pumps.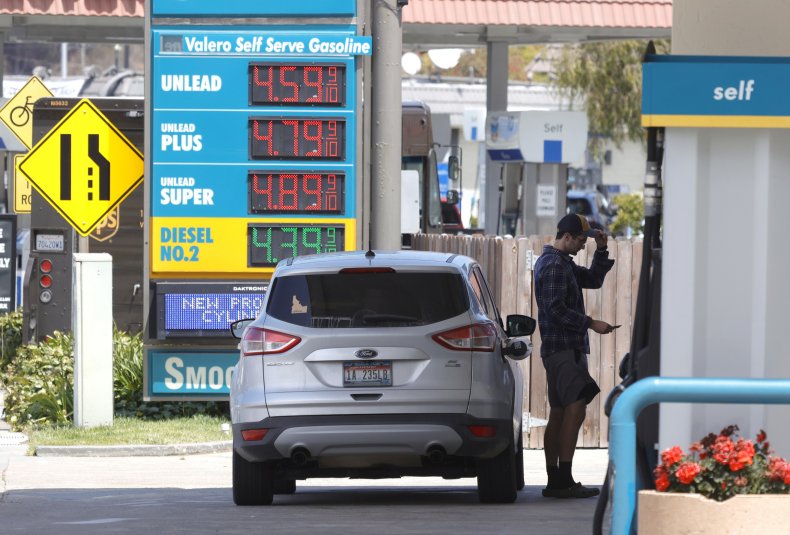 In 2019, the year before the pandemic struck, the website's survey found that 65 percent of drivers planned on traveling for Thanksgiving.
About 50 percent of U.S. drivers said they've driven less this year overall. When asked by the survey what would encourage them to drive more, 78 percent said lower gas prices.
The predicted national average for a gallon of gas by Thanksgiving will be $3.35, GasBuddy reported. The price is $1.24 higher than the $2.11 national average during Thanksgiving last year.
If oil costs increase before the holiday, it's entirely possible that gas prices could increase even more, raising the national average price to its highest point during the Thanksgiving holiday since the price of $3.44 a gallon during Thanksgiving 2012.
Rising gas prices have resulted from two primary reasons, according to economists. Gas supplies have been constrained because of lower production in the United States. Also, other major oil-exporting countries have only modestly increased their own gas production.
Democratic President Joe Biden is facing growing pressure to help reduce gas prices, but his options are limited. Oil-exporting countries have refused to increase production to meet U.S. needs.
Biden could approve a sale of petroleum from the U.S. Strategic Petroleum Reserve, but gas prices would still stay above $3 a gallon for the remainder of the year, according to Platts Analytics, a petrol data firm.
On Wednesday, Biden called for an investigation into whether "anti-consumer behavior by oil and gas companies" has contributed to rising prices.