Sweden's Fauci: No Disease in History Has Been Eradicated With Herd Immunity—COVID Is No Different
Anders Tegnell, Sweden's state epidemiologist who helped shape the country's light-touched response to the COVID-19 pandemic, has said natural herd immunity has never been used to wipe out an infectious disease—and COVID-19 will be no different.
In an interview published in Germany's Die Zeit newspaper on Tuesday, Tegnell (who is sometimes likened to Dr. Anthony Fauci of the White House coronavirus task force) was asked to comment on the strategy of natural herd immunity after emails emerged earlier this year of him discussing the approach.
The concept subsequently became tied to perceptions of Sweden's response to COVID-19, which largely involved offering the public rather than imposing tough lockdowns like many of its European neighbors. Tegnell has denied that herd immunity was Sweden's goal.
Herd immunity traditionally refers to using a vaccine to protect people from an infectious disease in order for it to stop spreading. But it has taken on new meaning during the COVID-19 pandemic to describe an approach where lockdowns are avoided so the coronavirus can spread through a population. Some advocates argue that the most vulnerable in society should be protected during this process. Proponents include the signatories of The Great Barrington declaration.
The idea is controversial for a number of reasons, including the difficulty of identifying and shielding the vulnerable, questions over how long immunity to the coronavirus lasts, and the little-understood long term effects of COVID-19 in otherwise healthy people.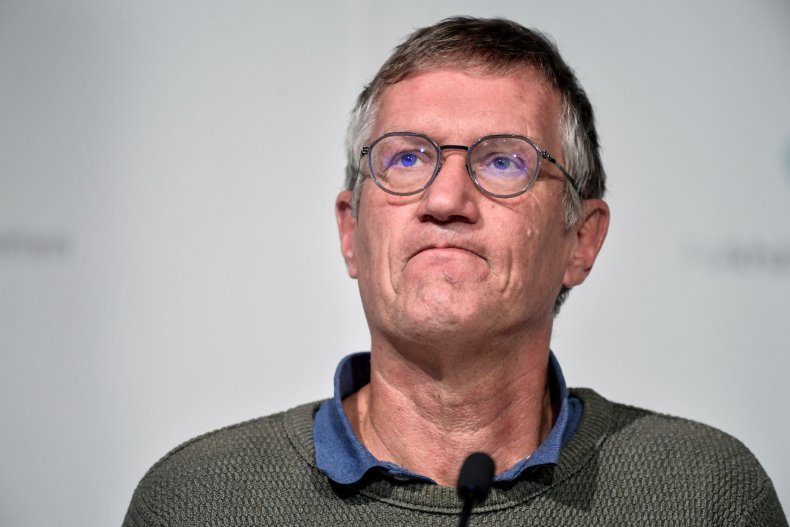 Asked whether herd immunity was part of Sweden's strategy, Tegnell said "no." He told the newspaper: "striving for herd immunity is neither ethical nor otherwise justifiable."
Tegnell said: "there has been no infectious disease in history in which herd immunity has completely stopped the transmission without a vaccination beforehand. And that won't happen with COVID-19 either." It is, however, useful to know how many people in a population are immune to a disease in order to understand its potential to spread quickly, he said.
"Even if younger people have less severe disease and die less often, it can still happen. Accepting that is not good from a public health perspective," said Tegnell.
Tegnell is the latest public health official to warn against using herd immunity as a means to stop the coronavirus spreading. World Health Organization (WHO) officials have spoken out against it a number of times, including on Monday when Dr. Mike Ryan, executive director the UN body's Health Emergencies Program, warned that freezer trucks parked outside hospitals to collect the dead is the reality of letting the coronavirus spread freely.
Earlier this month, WHO Director-General Tedros Adhanom Ghebreyesus expressed similar concerns to Tegnell, telling a press conference: "never in the history of public health has herd immunity been used as a strategy for responding to an outbreak, let alone a pandemic. It is scientifically and ethically problematic."
And on Wednesday, Fauci described herd immunity with a vaccine as "an unacceptable pathway."
He told the JAMA journal "you know how many deaths you're gonna have before you get there?"