Syria: ISIS Overruns IDP Camps, Sends 5,000 Fleeing to Turkish Border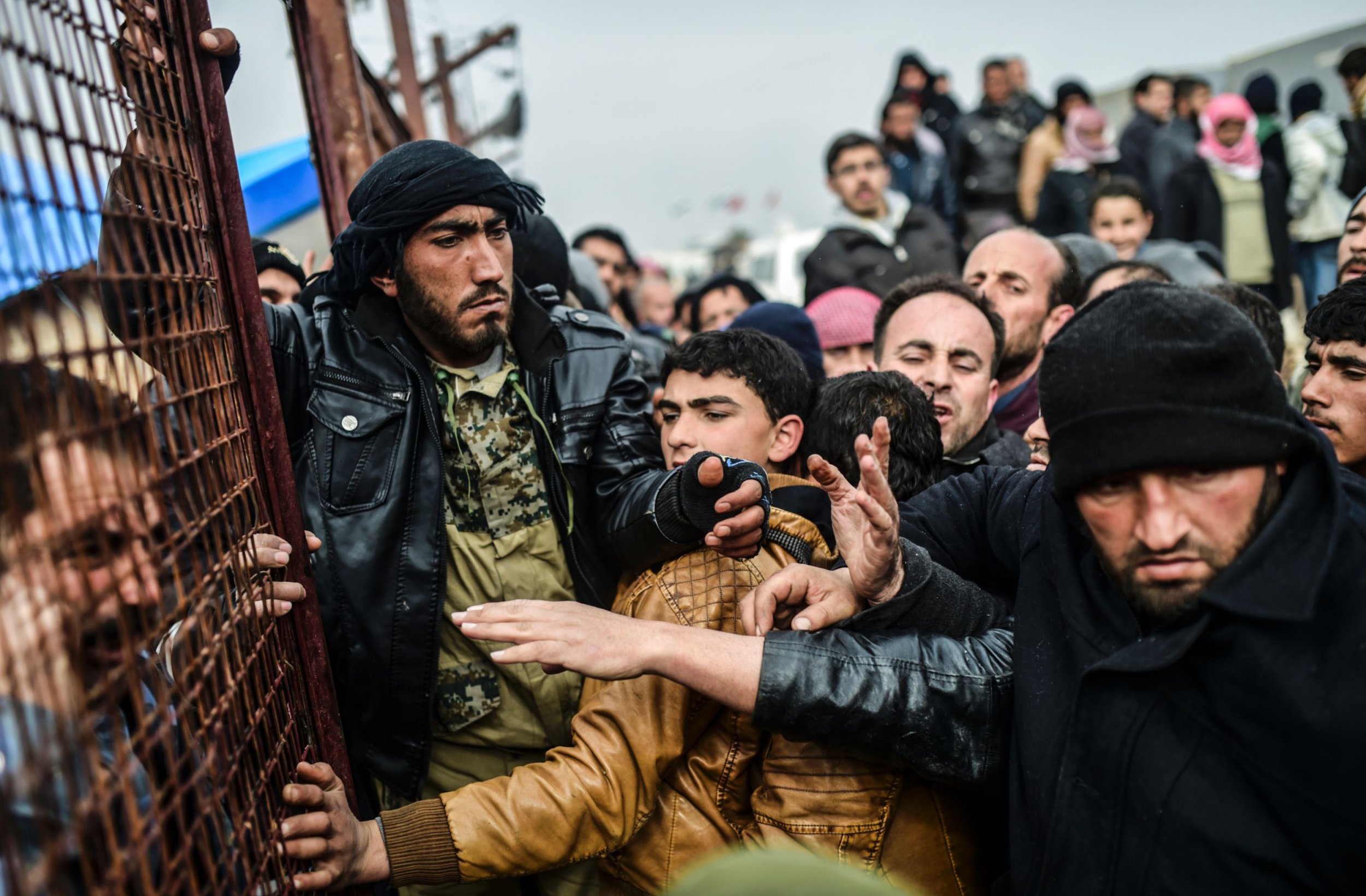 Up to 5,000 displaced Syrians have been sent running towards the Turkish border after their camps were overrun by the Islamic State militant group (ISIS) on Thursday.
Some 10 camps for internally displaced persons (IDPs) in northern Syria were abandoned as ISIS militants approached, The Guardian reported. Members of the militant group reportedly told residents of the camps to move to ISIS-controlled areas, but many headed towards the Turkish border instead.
Upon arrival, however, some were reportedly shot at by Turkish troops and so gathered at the main border crossing point near the Syrian town of Azaz, where up to 30,000 refugees are already living.
The International Rescue Committee (IRC) tweeted that thousands of Syrians were fleeing the fighting and arriving at the Turkish border, while more than 1,000 families supported by an IRC-backed camp had fled to Azaz. The IRC said it would be providing clean water to as many of the new arrivals as possible.
Syria's five-year civil war has internally displaced more than 6.5 million people and created more than 4.8 million refugees.
The new wave of refugees came as talks between the Syrian regime of President Bashar al-Assad and various opposition groups continue in Geneva. The main opposition group, known as the High Negotiations Committee (HNC), said on Thursday that it would be willing to share membership of a transitional government in Syria with existing members of Assad's government.
"We will have no veto, as long as they don't send us criminals, as long as they don't send us people involved in the killing of Syrians," said Salim al-Muslat, the HNC's spokesman, Reuters reported. The opposition reiterated, however, that there could be no place for Assad himself to continue in a transitional government.