Refugees Can Now Broadcast Their Mother's Day Messages in Syria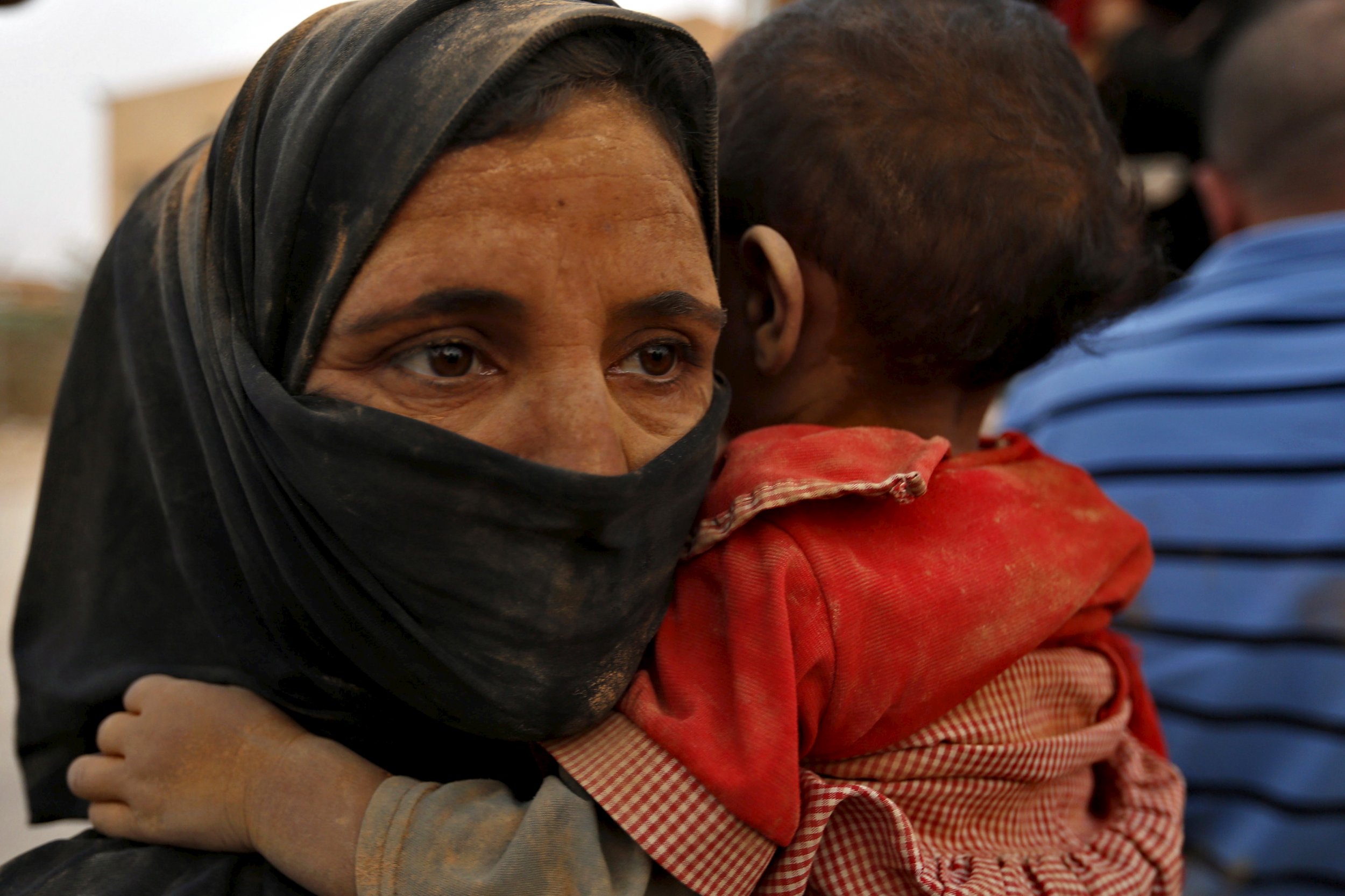 Mouddar Kouli, a 31-year-old Syrian refugee living in Sweden, has a surprise for his mother. On March 21, when the conflict-hit country celebrates Mother's Day, his message for her will be broadcast on Syrian national radio. "I hope you're happy, that would make me very happy. I hope next year we will be together and that you will be the happiest mom in the world," he says, in a cheerful recording in Arabic heard by Newsweek.
For the 4.8 million registered Syrian refugees like Kouli scattered across the world, Mother's Day could be a lonely occasion. But a Swedish charity is now providing them with a way to send messages of love to their families back home.
Refugee Phones, which provides mobile phones to incoming refugees in Sweden, and creative agency Åkestam Holst, have launched a hotline, which opened on Monday. Syrian refugees can call the number to record messages for their mothers.
These will then be played on Syrian national radio station Fuse FM on March 21. Fuse broadcasts to cities including Damascus, Aleppo, Hama and Latakia.
Kouli, who works as an intern at Åkestam Holst, and who inspired the project, said he hopes the project will reach those in Syria without phones: "We wanted to help the people whose mothers do not always have access to a phone, and to put a smile on their faces during these hard times in Syria," he said.
Fuse broadcasts via FM radio in Syria but can be heard online elsewhere through its Facebook page.
Refugees wishing to leave a message can call the hotline on +46 (0) 8 518 01 420 at the standard Swedish call rate.
You can listen to Kouli's message, and another by fellow refugee Moawia Zahra, below:
In English, the full recording says:
"Hello, here are some messages of love from Sweden for Mother's Day." —Kouli
"Hello mom. How are you? This is Moawia. Wanted to say happy Mothers' Day to you and all Syrian mothers. I hope everything is ok with you, I miss you very much and I want you to know that I'm happy when you're happy. Hope you and Syria are always safe and sound. Happy Mother's Day." —Zahra
"Hi mom, happy Mothers' Day! I hope you're happy, that would make me very happy. I hope next year we will be together and that you will be the happiest mom in the world. I hope that you will see me and my brothers in the best positions, and I want to tell you that you are the best and the most beautiful mother in the world." —Kouli