Jordan at 'Boiling Point' Over Syrian Refugees, King Says Ahead of Donor Conference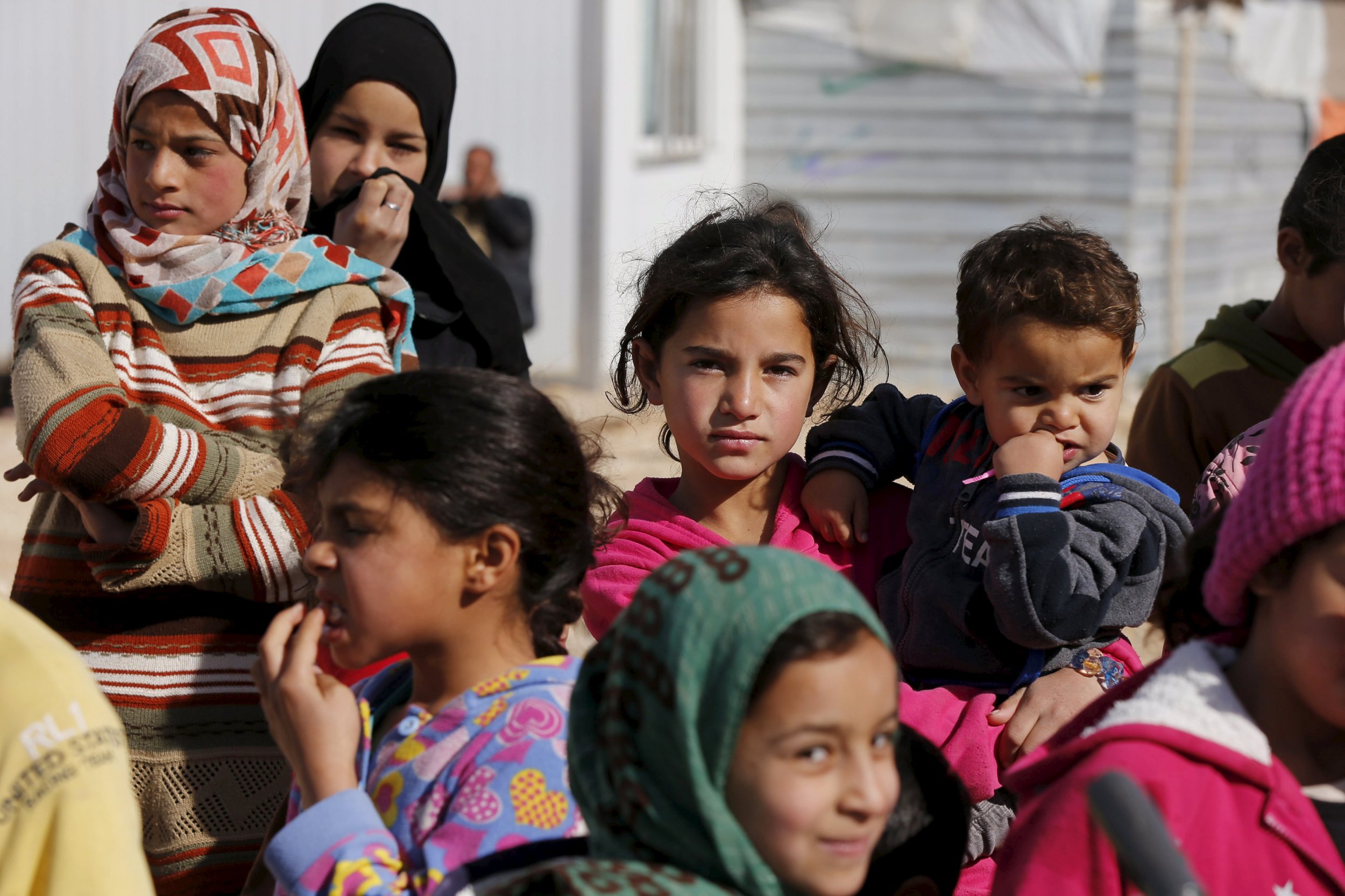 Jordan is at a "boiling point" over the ongoing refugee crisis that has seen more than hundreds of thousands of the country's residents flee over the past several years, King Abdullah of Jordan told the BBC.
"In the psyche of the Jordanian people, I think it's gotten to a boiling point," King Abdullah of Jordan told the BBC's Lyse Doucet ahead of a Syria donor conference in London.
"Jordanians are suffering from trying to find jobs, the pressure on the infrastructure for the government," he said. "It's hurt us when it comes to the educational system, our health care."
"Sooner or later, I think, the dam is going to burst," he added.
More than 635,000 Syrian refugees are registered in Jordan, according to the United Nations refugee agency (UNHCR), although King Abdullah said around 1.4 million Syrian refugees are living in the country. Jordan, a country of 6.5 million, is home to two Syrian refugee camps, Azraq and Zaatari, where around 100,000 people live.
Thursday's conference in London will see more than 70 world leaders try, once again, to drum up the billions of dollars—$9 billion, to be exact—needed to help the more than 4.5 million Syrian refugees who have fled to neighboring countries in the Middle East and to Europe. The U.N. is aiming to raise $7.73 billion for operations within Syria, where 13.5 million people are in need of aid, and an additional $1.23 billion to help host countries, including Jordan, Lebanon and Turkey.
King Abdullah said around a quarter of Jordan's budget over the past several years has gone directly to funding for refugees. He added that the country is letting in around 50 to 100 Syrian refugees a day, although as many as 20,000 Syrian refugees remain stranded in no-man's-land on the border between Jordan and Syria.
"Whether we like it or not, Syrian refugees are going to be part of our country for a long time to come," he said.
King Abdullah's interview comes several days after 37 refugees and migrants, including children and Syrians, drowned in the Aegean Sea when their boat sank en route to Greece from Turkey. They were among the more than 100 men, women and children who died at sea over the last weekend in January, according to the International Organization for Migration. More than 360 people have died in the Aegean Sea while attempting the journey this year, and 62,193 have arrived in Greece by sea this year, according to the IOM.