Taiwan Accuses China of 'Weaponizing Trade' as Beijing Blocks Fruit Imports
Taiwan and China often exchange criticism over military or diplomatic matters, but on Sunday it was all about fruit.
Taipei on Sunday accused Beijing of "weaponizing trade" after Beijing said it would suspend sugar apple and wax apple imports from the self-governing island. The produce items might not sound like much, but they are speciality fruits from Taiwan, and the move would hurt sales around the Mid-Autumn Festival, celebrated on both sides of the Taiwan Strait.
The latest spat began after China's customs administration said it had repeatedly detected pests in fruits coming from Taiwan. In response, it asked its Guangdong branch and all directly affiliated offices to halt customs clearance of the products starting on Monday, Reuters reported.
On Sunday, Taiwan's agriculture minister Chen Chi-chung said China had made the announcement without providing evidence to back the claim. Chen also said that Beijing only notified them of the trade block at 9 a.m. that day.
"We cannot accept this," Chen said in Taipei on Sunday, according to Reuters. The island has subsequently told China it will take the issue up with the WTO if Beijing fails to resolve the trade block using a bilateral framework by the end of the month.
Taiwan Foreign Minister Joseph Wu added Sunday that the ban "violates international trade norms."
"Following a series of military threats, the #PRC is weaponizing trade by announcing an immediate ban on #Taiwan's custard & wax apples. This hostile move violates international trade norms! #China wants to join the high-standard #CPTPP? Is this a joke? JW," Wu wrote on Twitter.
Sunday's fruit ban is the second time this year China has stopped imports from Taiwan.
In February, Beijing banned imports of pineapples, citing "harmful creatures" that could come with the fruit. In response, Taiwan accused Beijing of playing politics and said there was nothing harmful about the pineapples.
The latest tiff comes as relations between Beijing and Taipei continue to deteriorate. China views self-ruled Taiwan as part of its sovereign territory and has stepped up military maneuvers near the island.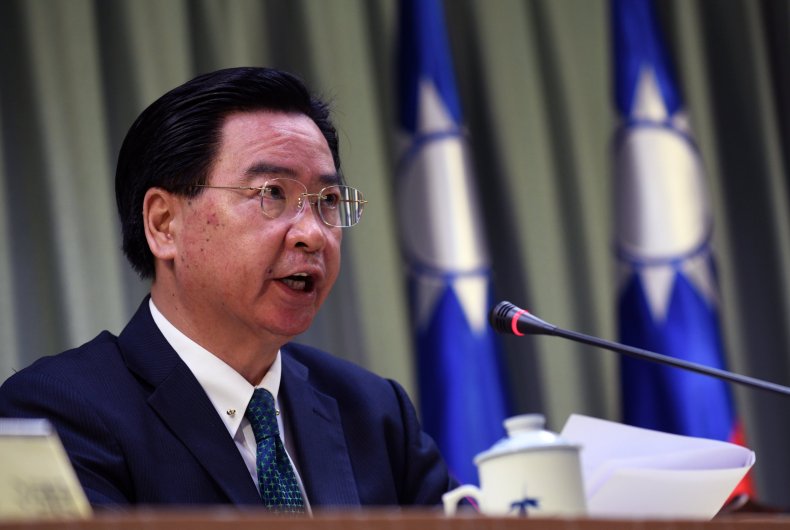 Last week, state-run media in China outlet warned of "severe" military and economic consequences against Taiwan if the island were to change the name of its representative office in the U.S. Currently the name is the "Taipei Economic and Cultural Representative Office." Beijing is against changing that to the "Taiwan Representative Office."
Beijing has long warned the U.S. and other foreign nations against offering any support to the self-ruled island that could threaten its sovereignty claim.