Taiwan gathered its fighter jets to shadow Chinese bombers that were conducting drills around the self-governed island Friday, just hours after Burkina Faso cut diplomatic ties with Taipei.
On Friday, Taiwan dispatched several fighter jets to track the movements of two H-6 bombers from Beijing that were encircling the island, Singapore's Today reported. The aircraft flew over the Bashi Islands in the early hours and then rounded Taiwan by flying through the Miyako Strait.
"We are fully monitoring the situation and taking efficient responsive measures to ensure defense security," the Defense Ministry said, adding that people should not be alarmed.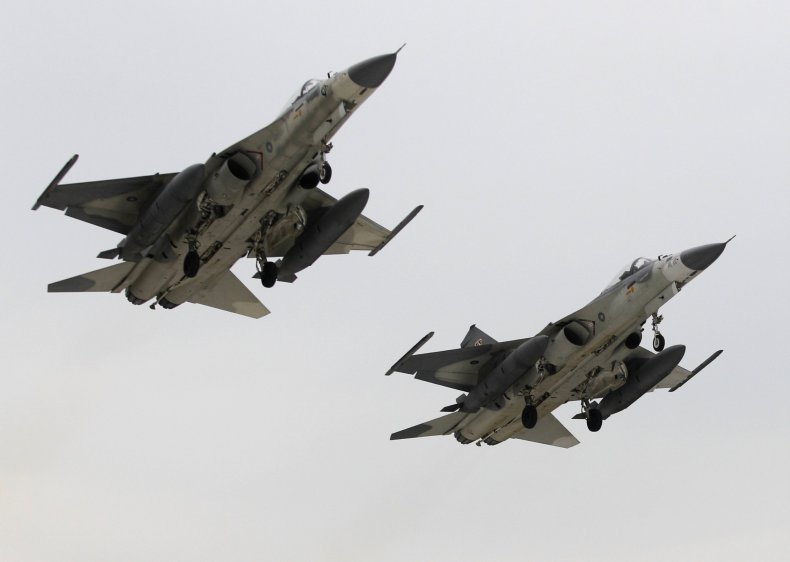 Beijing still views Taiwan as a wayward province and has never renounced the use of force to bring it under its control. Taipei is proudly democratic and has strongly rejected the notion that it is run by the mainland.
In 2017, the China's People's Liberation Army executed 16 drills near the self-ruled island. Beijing said the exercises were routine but reiterated that it will not tolerate any attempts by the island to declare independence.
At the National People's Congress in March, Chinese President Xi Jinping warned Taiwan that all attempts to split with China would be "doomed to fail" and will invite "the punishment of history." Xi's speech came days after President Donald Trump signed the Taiwan Travel Act, which allows and encourages high-level official visits between Taipei and Washington. The legislation aims to deepen ties between the two lands.
Earlier this week, Burkina Faso abandoned its support for Taiwan, reported CNN. It was one of Taipei's dwindling allies to do so within the past month. Although the West African country has not formally established ties with China, Beijing warmly welcomed the move.
On Thursday evening, Taiwan's Mainland Affairs Council retaliated by announcing that it would tighten screening for Chinese officials who wish to visit the island. The reason: "[to] prevent the Chinese communists from dividing and disturbing social order in Taiwan with their unification propaganda measures," the council said in a statement.