How Russia Reacted to the U.S. Troop Bounty Claims
In as undiplomatic a response as they come, Kremlin spokesperson Dmitry Peskov described reports that Russia paid bounties to Taliban-linked militants to kill U.S. troops in Afghanistan as "100 percent bullsh*t." Other Russian officials and media outlets have been equally dismissive.
Peskov's prickly reply came when asked about The New York Times report, which cited anonymous senior officials in U.S. intelligence as saying cash incentives had been offered by Russia's military intelligence unit, the GRU, for dead U.S. troops.
He told NBC News that "none of America's representatives has ever raised this question against Russian representatives."
The sentiments were echoed by Russia's envoy to Kabul, Zamir Zabulov, who described the accusations as "outright fake news" adding: "I consider it disgraceful for us to spend too much time commenting on blatant lies."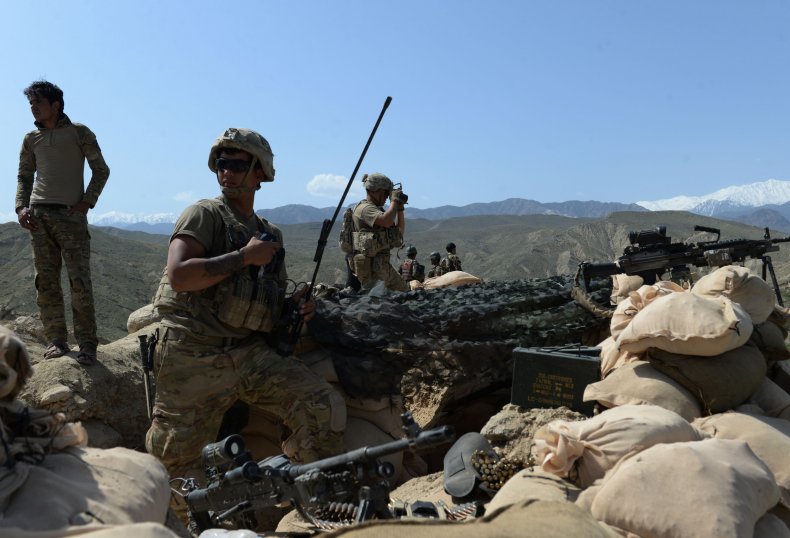 "It's clear that there are forces in the United States that don't want to leave Afghanistan, who want to justify their own failure. That's what it's all about," he added.
President Donald Trump denies being briefed on the matter and his administration is pushing ahead with its peace process to withdraw U.S. forces from the country, four months after signing a deal with the Taliban.
The accusations, which have gained traction globally, were dismissed by the Russian embassy in the U.S. as "baseless" and have "already led to direct threats to the life of those who work at the embassies in Washington DC and London."
Meanwhile, Russia's embassy in London took issue with the pickup of the story by British media, which it said in a tweet: "Seems to enjoy repeated speculations on various 'secret deals' between Russia and the Taliban."
"Bogus stories follow the same pattern: anonymous sources accuse of hostile actions, with no evidence provided. Pure fiction," it added.
Russia's foreign ministry weighed in, saying in a statement that the story "clearly illustrates the low intellectual abilities of American intelligence propagandists who have to come up with this nonsense instead of inventing something more reliable."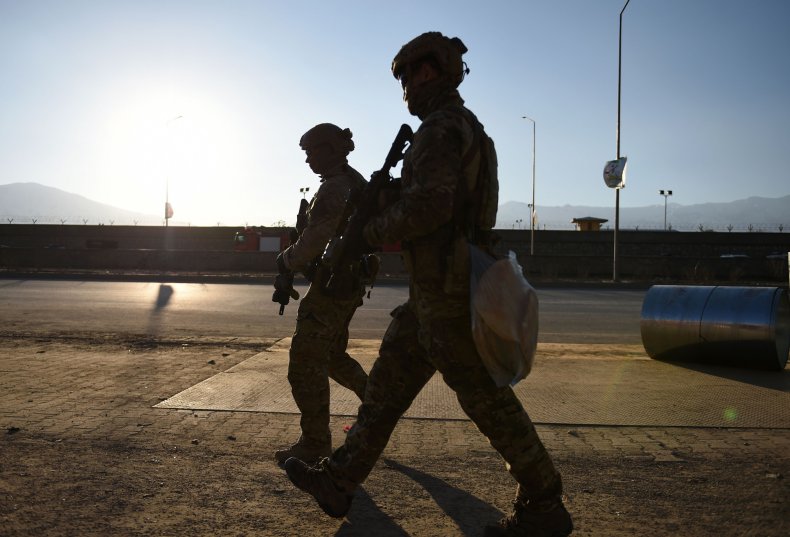 "What else can be expected from intelligence, which miserably failed the 20-year war in Afghanistan," it said.
On Monday, The Associated Press reported that White House officials knew as early as 2019 that the Russian intelligence unit had offered the Taliban bounty money for killing U.S. soldiers in Afghanistan. Initial reports stated President Donald Trump did not find out about the bounties until March this year.
An op-ed on Wednesday in the newspaper Kosomolskaya Pravda, considered a Kremlin mouthpiece, described the earlier accusations as "primitive nonsense."
Victor Baranets wrote that the accusations were aimed at blaming Russia for Trump's inability to keep his pledge to withdraw U.S. troops. He took aim at The Times for its anonymous sourcing, writing: "What evidence does the newspaper provide? None."
In his view, the lack of detail on the remittances sent to the Taliban renders the accusations "empty provocative squabbles."
In the newspaper Vedomosti, which is more politically neutral, analyst Yevgeny Minchenko believed that the story would be part of a recurring motif involving Russia on the U.S. election campaign trail.
"The story with the Taliban seems to me an absolute fake, because, firstly, paying a bounty is more of an Anglo-Saxon thing to do, not a Russian-Soviet one, and I don't remember any such precedent.
"Secondly, Russia has no objective interest in allowing the Taliban achieve victory because it would mean an increase in Islamist pressure on Central Asia, and this is a threat to our security," he said.
Meanwhile, commentator Maxim Yusin told the radio station of the business newspaper Kommersant, which does not take a pro-Kremlin line, that Taliban-linked militants being in the pay of Moscow "contradicts elementary logic."
"What purpose would Moscow achieve if, say, it really paid money to the Taliban and they inflicted heavy losses on the American contingent?"
"Obviously, this would accelerate the withdrawal of NATO forces from Afghanistan, after which the current government in Kabul would inevitably fall under the onslaught of the Taliban and other Islamic radicals. How would Moscow benefit from this?" he told Kommersant FM.
In a statement to Newsweek, a spokesperson for The New York Times said: "We stand by our story, the details of which have not been denied by the president's own national security agencies."
This story has been updated to include a statement to Newsweek from the New York Times.