Taliban Say Women Could Attend Universities, but Can't Study With Men and Must Wear Hijab
The new Taliban government said on Sunday that women in Afghanistan can continue attending universities, including for post-graduation studies. However, classrooms will be separated by gender and wearing a hijab will be mandatory.
The Taliban's higher education minister, Abdul Baqi Haqqani, announced the new policies during a press conference Sunday in one of the first acts of the newly formed all-male government, the Associated Press reported.
Haqqani said the Taliban did not want to turn the clock back on women's rights, stating that "we will start building on what exists today," according to the news outlet.
However, women receiving an education will face restrictions, including a mandatory Islamic dress code and gender-segregated classrooms. Haqqani said hijabs will be required but did not yet say if headscarves or face coverings would also be compulsory.
"We will not allow boys and girls to study together," Haqqani said. "We will not allow co-education."
Haqqani added that university subjects will also be reviewed, but said that he wanted Afghan universities to be competitive with higher education schools around the rest of the world, the AP reported.
The latest announcement comes amid a highly anticipated next chapter from the Taliban. When the militant group last ruled Afghanistan in the late 1990s, women and girls were excluded from public life and barred from receiving an education, and music and art were banned.
Prior to the previous Taliban rule, universities were co-ed and female students did not have to abide by a dress code.
When the Taliban again seized power across Afghanistan on August 15, they vowed to take a different, more inclusive approach from their strict Islamic enforcement two decades ago. However, no women or non-Taliban figures have been named to posts within the new government, and the Taliban have reportedly used violence against women protesters and Afghan journalists, prompting fears that little has changed.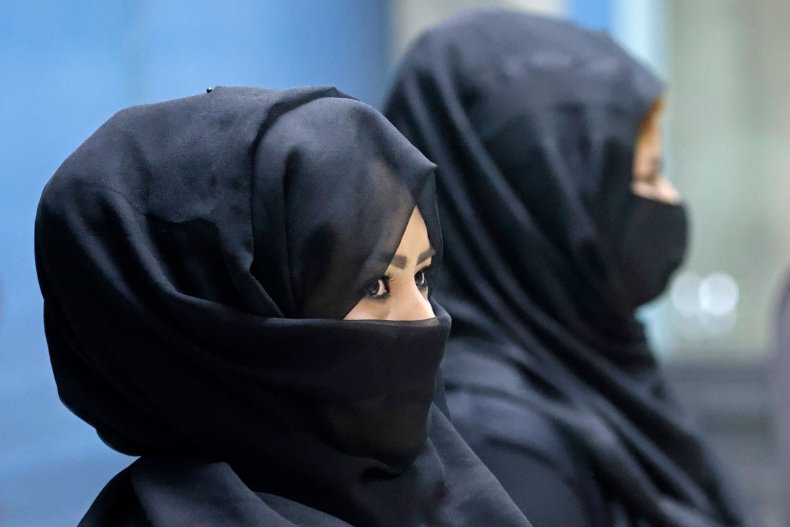 Furthermore, the Taliban's new Cabinet includes several members from its previous government, as well as individuals linked to terrorism and violence against Americans. On Saturday, U.S. Defense Secretary Lloyd Austin said that it is "troubling" to see some of the "same folks" in the newly formed government.
"It's troubling. As you look at their lineup thus far, it looks like the same folks that we saw before. I would point to the fact that they are cooperating with us in terms of our efforts to get our American citizens out of the country, but I would not from that infer anything for the future. They're cooperating with us on this narrow set of issues and we'll take it for what it is," Austin said during an interview with MSNBC.
The Taliban raised their flag over the Afghan presidential palace on Saturday, signaling the official start of a new government one month after they seized power and sent the U.S. and other foreign nations into a chaotic flurry of evacuations.
The milestone coincided with the 20th anniversary of the September 11 terrorist attacks, when 2,977 Americans were killed after four commercial planes were hijacked by Al-Qaeda, led by Osama bin Laden.