As Talk of Third Party Emerges, Former Trump Official Thinks It's 'Irrational' Not to Try Reclaiming GOP
Despite much chatter, there are no concrete plans to give Republicans a pro- or anti-Trump third party and before completely breaking away from the GOP, Miles Taylor, a former Department of Homeland Security official, thinks consideration should be given to reclaiming the party.
Miles was among the more than 120 Republicans, including officials from the Reagan, Bush and Trump administrations, that joined a Zoom call to discuss the future of conservative principles. First reported by Reuters, callers discussed is how to best promote centrist conservative policies, whether that be endorsing candidates in individual races or even splintering off from the GOP and forming a third party.
Taylor told Newsweek the "super, super preliminary" call was a chance to "take the temperature" of the people on it and there was "by no means a foregone conclusion we would start a party."
"It's a possibility but we're very cognizant of the upsides and the downsides," Taylor said. "It would be irrational to say we're not going to look at how to reclaim the GOP. That's going to be a priority."
Seeking to exist on the center-right, Taylor said the consensus was that, at minimum, there needs to be a movement that brings people back to "real Republicans" and away from the cult personality of Trump.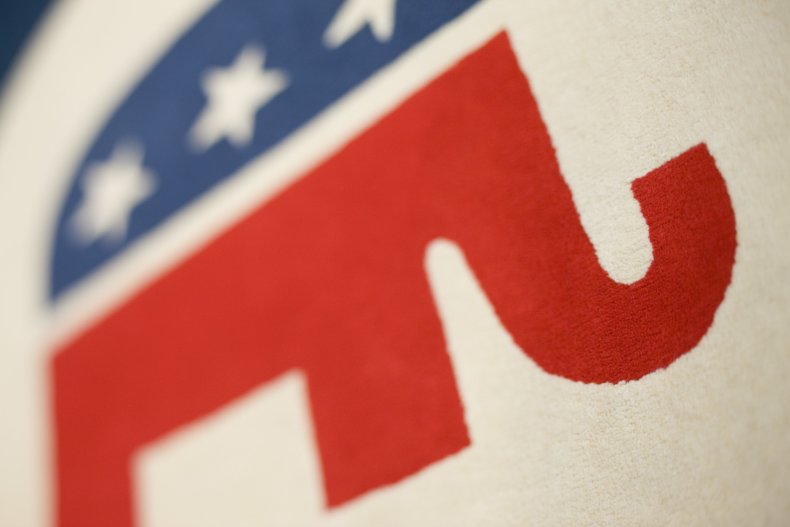 While the former president has no official plans to start a third party, his senior adviser, Jason Miller, left the door open to the possibility. While an unlikely possibility at the moment, a poll from The Hill found the president could have significant support if he broke away from the GOP. Sixty-four percent of Republicans said they would consider joining a Trump-led third party and 32 percent said they were "very likely" to join.
A third party started to contrast Trump is unlikely to persuade any of the president's most ardent supporters. But, Taylor said a future movement to reclaim the Republican Party has to appeal to more than just "never Trumpers."
"It has to appeal to the wider base, including people who believed Trump's false promises," Taylor said. "We have to move beyond people who are strictly opposed to Trump and then develop a universal platform as to how we can move forward as a GOP or broader movement."
Part of that platform could appeal to people who want to run as an independent. Despite not having the "Republican" label, that's someone the movement would want to endorse and throw financial backing behind, Taylor said.
Ahead of the 2020 election, a group of Republicans formed the Lincoln Project with the singular purpose of ousting Trump from office. Now that they've accomplished that goal, the PAC is targeting some of the president's supporters in Congress, including Senators Ted Cruz and Josh Hawley.
Jeff Timmer, former executive director of the Michigan Republican Party and senior advisor to the Lincoln Project, said there could be some "alignment and alliance" between the Lincoln Project and the other Republican movement.
"The Lincoln Project has carved out their lane to be focused on retribution not just against Trump but Trumpism and his enablers," Timmer said. "But there are some who still want to focus on rebuilding the center-right. This loose coalition that Evan McMullin and others pulled together is more of: How do we rebuild? What does it look like? Is the brand too damaged or is it salvageable?"
A shift away from Trump will take time to build, Timmer said, and he didn't expect to see a center-right coalition be very effective for multiple election cycles, including 2024. Considering it unlikely Republicans would nominate someone in the vein of Senators John McCain or Mitt Romney, he said a coalition needed to be "prepared for some loss and some time in the wilderness."
Regardless of whether a movement looks to rebuild the Republican Party or start something new, Timmer said it has to "stand for something, not just against something."
The principles in that stand, according to Taylor, could include protecting Democratic institutions, free markets and helping Americans recover from the pandemic. What shouldn't be the focus of the future movement? Trump.
"A post-Trump GOP needs to stop talking about Trump," Taylor said. "The party existed long before him and it is the party of Lincoln, not of Trump."