Tapatio-Loving Girl Breaks Down When Told She Can't Have It After Surgery
Look out "David After Dentist," there's a new hilarious video on the block about being on anesthesia after dental surgery!
In the video, posted last week by Roxana Lopez, Lopez's daughter can be seen sitting in the dentist chair after having her wisdom teeth removed. The video is titled "When they break the news to you that you can't have tapatio for the next few days." Since it's been posted, it's racked up over 3.8 million views.
The dentist in the clip goes over the various restrictions Lopez's daughter will have to follow after having her wisdom teeth out.
"For the next couple days, avoid things that are hot, spicy and sharp," the dentist says before going into more detail on foods that are a no-go like chips or soup that hasn't cooled enough.
Lopez's daughter, still with gauze in her mouth asks a question that's hard to make out, but it sounds like "I can't eat soup with Tapatio?"
"Tapatio," she repeats slowly so she can be understood.
"Oh, no! Nuh-huh!" the dentist replies, and Lopez's daughter starts to sob. "Just for a couple days! Just a couple days, and everything will be good, I promise!"
A second video, "When Tapatio is life" shows Lopez in the car with her daughter, who is still inconsolable over the lack of hot sauce.
"I want Tapatio," she says, wiping her eyes.
Laughing, her mom says, "You can't have Tapatio right now."
"I want it," she moans.
Tapatio, the popular brand of hot sauce, was first created in 1971 by Jose-Luis Saavedra Sr. Though the business was a part-time interest to start, by 1985, the company had grown and his children joined him in the business, according to the official Tapatio site, and by 1996, the company was breaking sales records. Though initially sold only in 5 ounce bottles, now Tapatio is available in sizes from individual single-serving packets to gallon-size bottles.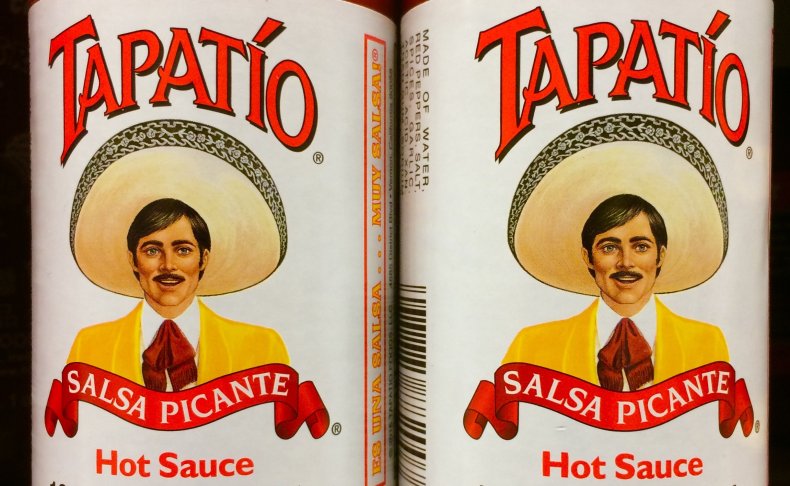 Many commenters sympathized with the girl's plight of being both sedated and denied her favorite hot sauce.
"The night night meds they give kids for extractions really does something to their soul!! [crying-laughing emojis] Poor baby!" @oh_hisam wrote.
"AS A MEXICAN, THAT NEWS IS DEVASTATING [crying-laughing emoji]," @.teporocho wrote.
"you get it [pleading eye emoji] saddest day ever for her [monkey covering face emoji]," Lopez replied.
"The doctor sounds like she understands how it feels to eat soup with no tapatio," @xojuliana97 wrote.
"My dad literally REFUSED major surgery if they wouldn't let him eat Jalapeños and Red Chile with his food..... They buckled and he got his food," @wackycrackyprimetime wrote.
But perhaps the best comments came from the Tapatio company itself.
"OMG [crying-laughing emoji] we're dying over here!! Poor thing. [heart emoji]," the company wrote, promising to send her some "goodies."
"PLEASE TELL HER THE TAPATIO FAMILY LOVES HER! [four heart emojis]," it added on the second video.
Newsweek reached out to Tapatio for comment.