Target CEO Brian Cornell Says Focus on Diversity 'Good Business Decision'
A week before Target decided to remove some of its LGBTQ+ pride merchandise following a backlash of some of its trans-friendly products, the company's CEO, Brian Cornell spoke out in praise of the retailer embracing diversity to make "good business decisions" and drive up sales.
Cornell said on Fortune's Leadership Next podcast last week that the company realized it "had to do more" in terms of its commitment to diversity, equity and inclusion (DE&I), after the police killing of George Floyd in Minneapolis, Minnesota, in 2020.
Target made "some bold commitments" to increase Black representation among its team members across the country—companies, vendors, and service providers—and accelerate opportunities for them, Cornell said.
Urged by the podcast's hosts to comment on criticisms accusing Target and other brands of profiteering from "woke" capitalism by embracing DE&I initiatives, Cornell said that the retailer's choices were driven by a desire to "do the right thing" for "all families" in the United States.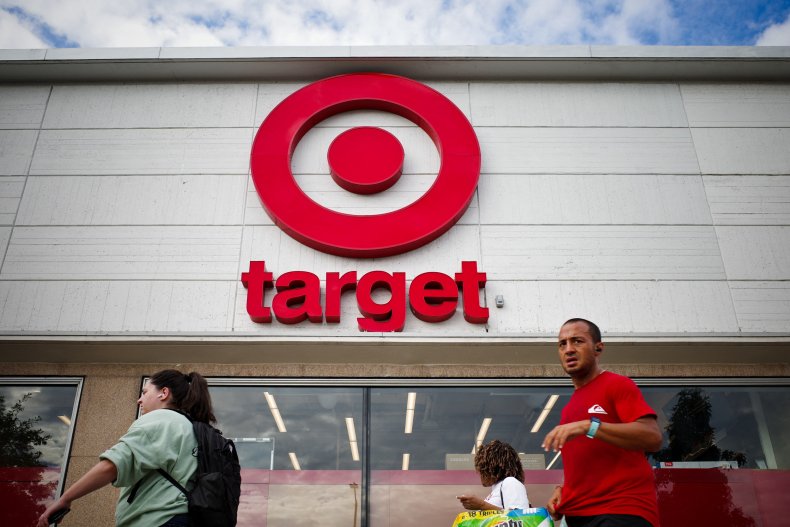 "When we think about purpose at Target, it's really about helping all the families, and that 'all' word is really important," Cornell said. "So we want to do the right thing to support families across the country. And when it's true to our purpose and true to our culture, we lean in to support families across the country."
Cornell said that embracing DE&I initiatives "fueled" much of Target's growth over the last nine years, adding that he could "see the benefits for our shareholders."
"The things we've done from a DE&I standpoint, it's adding value, it's helping us drive sales, it's building greater engagement with both our teams and our guests," he said. "And those are just the right things for our business today."
But Target has recently found itself in the middle of a culture war storm after pushing products like a "tuck-friendly" swimsuit in its Pride Month clothing collection.
The products sparked a massive backlash from anti-trans activists including conservatives, feminists and some gay rights groups, which called for a boycott of the brand similar to that against Bud Light. The beer brand was attacked for its decision to offer trans influencer and activist Dylan Mulvaney a sponsorship deal in early April.
Following the controversy, Target's stocks have suffered.
While there's not necessarily a clear cause-and-effect link with the controversy, Target's shares dropped for the fourth consecutive day on Tuesday and were down by 3.13 percent to $147.16, according to Google Finance's data.
MarketWatch reported that Target was underperforming compared to its competitors, with Amazon's shares falling by 0.02 percent. Walmart was down by 0.19 percent and Costco shed 1.42 percent.
Bud Light's sales also suffered following the backlash against its beer, dropping by more than 17 percent in April.
Despite the backlash, the products received the appreciation of other customers. One Twitter user wrote that the "Target pride collection gets better every year," while another said of a jumpsuit with "gay" written on the back: "Losing my mind over this piece of clothing from target's pride collection."
Newsweek reached out to Target's press team via email for comment.