Has Target Dropped Chrissy Teigen Over Courtney Stodden Tweets?
Chrissy Teigen's cookware line "Cravings" was not dropped by Target, with the partnership having previously ended in December.
Teigen had a line of cookware with Target under the name "Cravings." The range is also sold in Macy's.
Target removed the line from its website as part of a previously agreed change with the company whereby Cravings is no longer exclusive to Target.
Target confirmed the move to Page Six: "We made the mutual decision in December to no longer carry the cookware line, given our continued focus on brands we develop and that can only be found at Target."
Teigen's representatives refused to comment to Newsweek for this piece.
A search for "Cravings" or "Chrissy Teigen" on the Target website no longer turns up results for the cookware range. However, Teigen's cookbooks are still available.
On Macy's website, the products remain available to purchase and Teigen herself started her own e-commerce website for the range back in February.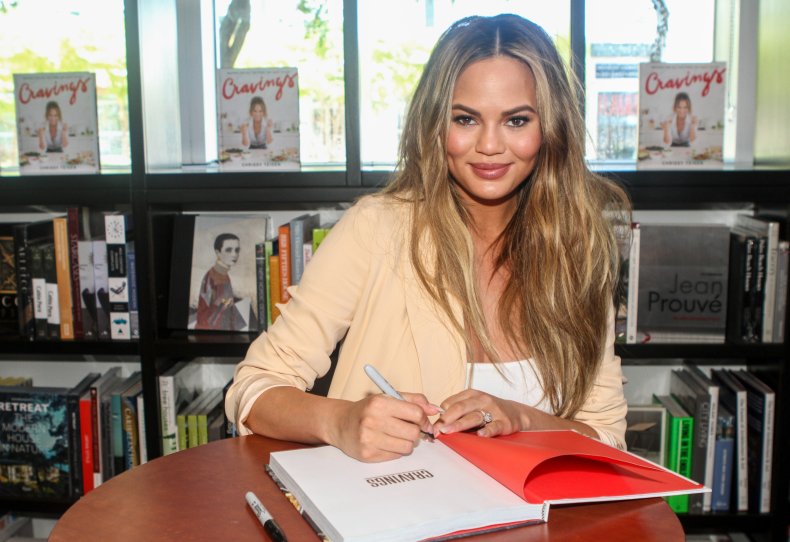 Teigen is facing backlash this week after old abusive tweets she sent to model Courtney Stodden resurfaced.
The television and social media personality is now being scrutinized over her past behavior, with Stodden revealing that Teigen told them to kill themselves back in 2011 when they were 16 years old.
Teigen has since issued an apology and said she is ashamed of the person she used to be, adding that she was insecure and seeking attention.
The scandal prompted many people to question whether Teigen's partnership with Target for her cookware line would be affected as the site appears to no longer be selling the products.
Newsweek contacted Target and Macy's to see if Teigen's standing with the companies has changed in light of the tweeting scandal this week.
Rumors spread on Twitter yesterday that Teigen was dropped due to the Stodden scandal, but Newsweek can confirm this is not the case despite dozens of tweets claiming so.
Teigen issued an apology to Stodden on Twitter earlier this week.
"Not a lot of people are lucky enough to be held accountable for all their past bulls*** in front of the entire world," Teigen said in a series of tweets published Wednesday. "I'm mortified and sad at who I used to be."
"I was an insecure, attention seeking troll," she continued. "I am ashamed and completely embarrassed at my behavior but that...is nothing compared to how I made Courtney feel."
Update 5/14/21, 8:30 a.m. ET: This article was updated to include Target's statement and new information about Teigen's partnership with the company.