On Tax Day, Ted Cruz Calls for Abolishing the Internal Revenue Service
As taxpayers hurry to finish up their returns for the April 18 Tax Day deadline, Senator Ted Cruz revived one of his longstanding dreams: no more Internal Revenue Service.
The Texas Republican took to Twitter on Monday to propose doing away with the main federal agency responsible for collecting taxes. Cruz's tweet isn't the first time he, or other Republicans, have floated the idea. He also wasn't the only member of his party to use Tax Day to say it's time to end the agency and abiding Republican target.
"Abolish the IRS," wrote Cruz in a terse tweet that used the #TaxDay hashtag and offered no further specifics for how his idea would play out.
On Tax Day 2014, the conservative Republican tweeted a link to a clip from The Simpsons in which Homer boos the IRS headquarters. The tweet included the hashtag #AbolishTheIRS.
A year later, Cruz drew heavy attention on social media after bashing the IRS during a Republican presidential debate. "Washington is fundamentally corrupt," said Cruz. "There are more words in the IRS code than there are in the Bible. And not a one of them is as good."
As it has positioned itself as a tax-averse party, the GOP's approach to the IRS has ranged from suspicious to outright contempt.Congressional Republicans in 2014 secured $350 million in cuts to the IRS as part of a budget deal.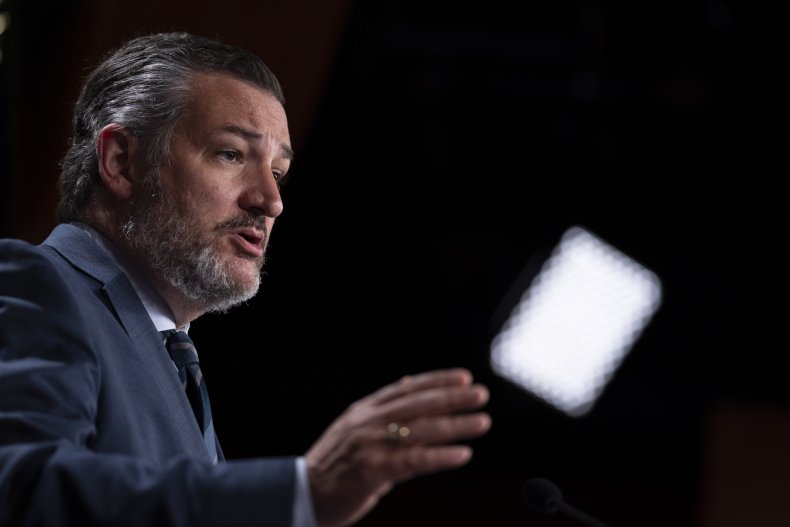 Calls to get rid of the IRS entirely soon became more mainstream. In 2015, the Republican Party website included a petition on its website asking Americans to "Stand with the GOP and Fight to Abolish the IRS," according to WNYC.
A year later, the Republican Study Committee, which included over two-thirds of House Republicans, demanded "the complete elimination of the IRS." After taking office in 2017, Republican President Donald Trump renewed attacks on the IRS.
But a 2019 study found that slashing resources to the IRS made it less effective, and the treasury could have seen $34.3 billion more in taxes from large companies if it had $13.7 billion in funding. Further research from Syracuse University found that the underfunded IRS is more likely to audit low-income taxpayers than their wealthier counterparts who file more complex returns.
Vernon Jones, a Trump-endorsed Republican candidate for Congress in Georgia, also took aim at the IRS in a Tax Day tweet. "I'm not just running on lower taxes," he tweeted. "I'm running on abolishing the whole damn IRS."
Republican Representative Marjorie Taylor Greene of Georgia went further in her criticism of the tax structure, linking it to COVID-19 mandates.
"On #TaxDay I'd like to remind everyone how miserable and how much suffering #covid oppressive tyrannical shutdowns & forced vaccines made everyone, including Democrat voters," Greene said in a tweet. "Democrats love covid so much that they want you taxpayers to pay to VACCINATE THE WORLD!"
Democrats offered different Tax Day messages.
House Speaker Nancy Pelosi, a California Democrat, wrote on Twitter: "if you want to stop Republicans from cutting Social Security, gutting Medicare and Medicaid, overturning the Affordable Care Act, and raising taxes on over half the American people, vote for Democrats."
"Billionaires have gotten $2 TRILLION richer during the pandemic," Minnesota Representative Ilhan Omar tweeted. "Tax the rich."
Newsweek reached out to Senator Cruz for comment.