Taylor Swift's Surprise Disney+ 'Folklore' Concert Film Has Fans Freaking Out
Taylor Swift gave fans an early Christmas present today with the announcement of a "Folklore" film landing on Disney+.
Folklore: The Long Pond Studio Sessions will hit Disney+ just after midnight tonight for viewers on the West Coast and at around 3:00 a.m. EST.
Needless to say, the announcement has sent a wave of excitement throughout the Swiftie fandom, especially since the singer just posted on social media this way to say she doesn't have "much going on."
"Taylor Swift 2 days ago: Not a lot going on at the moment," one fan tweeted. "Taylor Swift today: Anyway, here's a secret movie I filmed that's coming out tonight."
"honestly this is the BEST way taylor swift could've brought folklore to us live, in my opinion. not that i'd ever turn my nose at hearing it in full concert, but i think this will best capture the isolated spirit of the album and i am so so so excited," another fan added.
Many were shocked:
"YOU SAID THERE WASN'T A LOT GOING ON AT THE MOMENT! THIS IS A LOT!!!" one added.
Even Barbie—yes, that Barbie—is excited: "Counting down the minutes."
"She directed this too! Excited to see the performances of the songs and the stories behind creating them," another fan said.
The Folklore film will see Swift's recording of the album, which came out in July, with collaborators Jack Antonoff, The National's Aaron Dessner and Bon Iver's Justin Vernon.
"Well it's 11/24 and 24-11=13 so I've got an announcement," Swift's Twitter announcement read. "You haven't seen this film before folklore: the long pond studio sessions will be out tonight at midnight PST on @DisneyPlus! #folkloreOnDisneyPlus."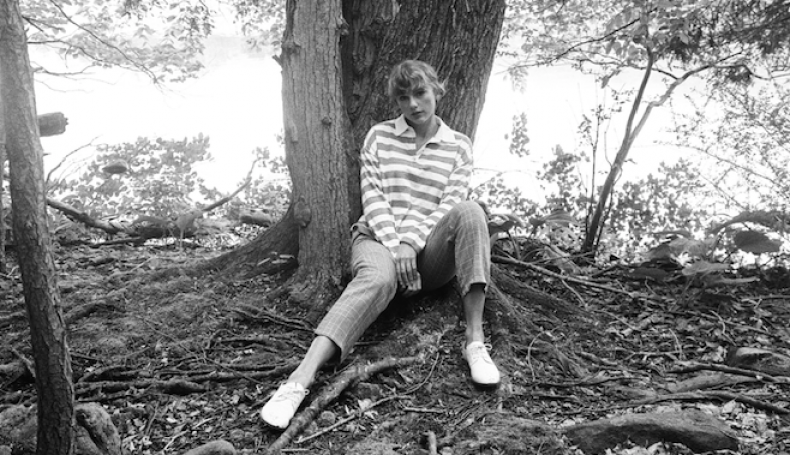 Set in The National's Hudson Valley studio Long Pond, all 17 tracks from the album will be discussed.
"There's something about the complete and total uncertainty of life," Swift says of the album in the preview. "If we're going to have to recalibrate everything, we should start with what we love the most first."
"It's an album that allows you to feel your feelings, and it's a product of isolation," she adds in another clip. "This could have been a time when I absolutely lost my mind, and instead I think this album was a real floatation device for both of us."
"Folklore" received critical acclaim across the board when it came out during the summer—Billboard celebrated the record as "a songwriting tour de force."
Turns out Swift actually had quite a bit going on.