Tea Shop a Front for Selling Smash-and-Grab Merchandise: District Attorney
A boba tea shop in San Francisco, California was described by customers as a "shady" business long before authorities launched an investigation that found that the shop was a front for selling stolen smash-and-grab merchandise outside the U.S.
Customers had left reviews of the Quickly bubble tea cafe on Larkin Street years before San Francisco District Attorney Chesa Boudin's office launched an investigation that alleged the Tenderloin store was reselling stolen goods, the San Francisco Chronicle reported on Wednesday.
Some of the Yelp reviews date to 2016 and included a customer, who left a one-star rating and called the shop "shady" and "sketch," alleging that "a pawn type deal going on in the back," according to the news outlet. Also, one Yelp user claimed that they saw "shady people walking in."
"Wait this place is a Quickly's?" one customer wrote in 2018. "I guess I was so distracted by the amount of Mac desktops, laptops and iphones on the counter and floor I hadn't noticed."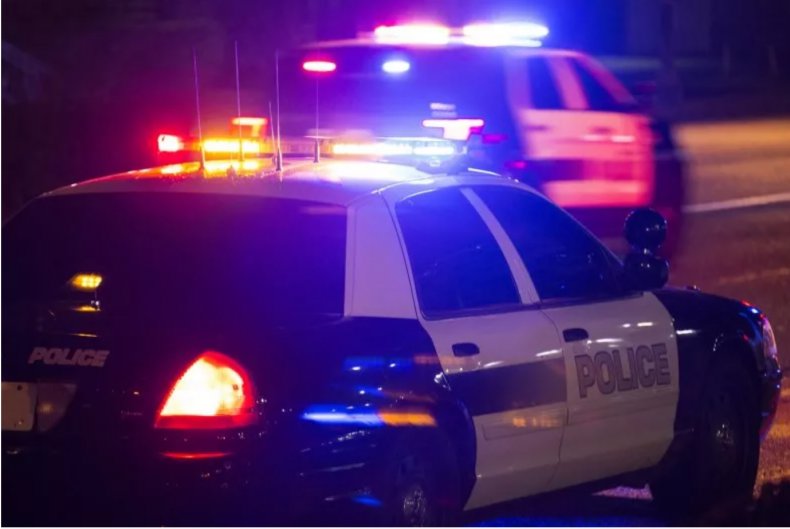 "Don't come here for boba, come if u lost ur phone. They buy stolen phones & jailbreak it," another Yelp user wrote. A screenshot of an alleged message with a Quickly employee was also posted by the Yelp user who reportedly asked for their friend's phone to be returned.
Despite signaling questionable activity at the boba tea store, the reviews didn't play a role in the probe launched, a spokesperson for Boudin's office said, according to the San Francisco Chronicle.
The investigation, dubbed Operation Auto Pilot, was built by using bait cars and tracking stolen items though GPS, the outlet reported. The operation also included undercover surveillance.
Quoc Le, 41, who is married to the owner of the Quickly bubble tea shop, was arrested following the findings of the investigation that focused on criminals who are benefiting from the city's smash-and-grab outbreak.
Boudin's office said that Le was arrested on Monday and is expected to be charged with at least eight counts of felony possession of stolen property and four counts of a misdemeanor, but his wife hasn't been charged.
Le was already out on bail for a 2019 case related to stolen property before he was arrested this week, according to the San Francisco Chronicle.
Meanwhile, officials said that over 1,000 laptops, phones, and cameras among other devices were recovered from locations allegedly linked to Le. The seized merchandise was likely worth over $100,000, according to authorities.
Prosecutors said on Tuesday that street-level car robbers sell stolen items before they are shipped abroad to different countries including Vietnam and China.
Le was reportedly investigated for the first time in October when authorities parked a bait car in Japantown, court records revealed. A new Apple MacBook Pro, that had a hidden GPS tracker, was placed in the vehicle. Eventually, someone broke into the bait car and investigators were able to follow the tracker from one car to another across the city.
Records also revealed that Le regularly took packages, including one that allegedly had the planted tracker, to a FedEx store.
In less than a month, authorities observed that his car made over 100 stops in an area of Golden Gate Avenue where he was reportedly suspected of buying stolen items, according to investigators.
Authorities were also able to build a case against Le by working with some victims who had their devices stolen. Those devices reportedly sent location signals from a vacant lot on Larkin Street that shares a wall with the cafe owned by Le's wife.
One victim reportedly found her stolen iPhone in December after tracking it to a FedEx distribution facility in Oakland, but the phone pinged from Hong Kong two days later.
Meanwhile, court records revealed that another victim told authorities in February that her stolen laptop was pinging from the location in Larkin Street, but it was then pinging from Vietnam by March.
"Car break-ins have been a longstanding problem in San Francisco for at least a decade; I created Operation Auto Pilot to take aggressive action against fencing networks responsible for so much property crime," Boudin said in a statement, according to the news outlet.
"We hope that this sends a strong message to deter anyone considering breaking into a car or buying stolen goods: we are watching and you will be held accountable."
Investigators are currently carrying on with Operation Auto Pilot, which was launched over a year ago, to look into related incidents.
Newsweek reached out to the San Francisco's District Attorney's office and Quickly USA for comment.
Electronics haven't been the only smash-and-grab items thieves have been looking to get their hands on recently. Police in Ohio were reportedly on the lookout for a gang that robbed $140,000 of merchandise from a Louis Vuitton store. Thieves have also targeted other luxury brands in California, New York and Illinois.