Teacher Can Avoid Using Students' Pronouns Due to Religious Beliefs: Judge
A judge's decision will now block a school's policy against outing transgender students and will also allow a teacher to ignore preferred pronouns on the basis of religious freedom.
On Monday, District Judge Holly Teeter, appointed by former President Donald Trump, issued a preliminary injunction in the case of Pamela Ricard, a Kansas math teacher who sued USD 475 Geary County Schools over its policies that attempt to protect LGBT students, according to The Topeka Capital-Journal. Ricard argued that the rules conflicted with her Christian beliefs.
Ricard's issues began with two transgender students in her class, who, per the district's rules, did not allow faculty members to disclose their preferred names or pronouns to their families. She argued that referring to students by different names in class and in communications with families went against her sincerely held religious beliefs.
"The Court relies on Plaintiff's statements that she does not intend to communicate with a parent for the sole purpose of disclosing a student's preferred name and pronouns," Teeter wrote in her ruling on Monday. "Plaintiff believes that addressing students one way at school and a different way when speaking to their parents is dishonest. Being dishonest violates her sincere religious beliefs."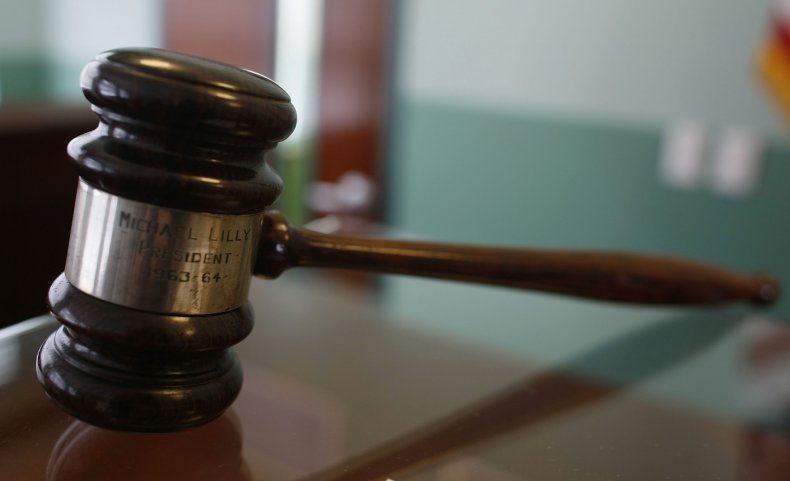 The ruling, however, will not be in effect for very long. Teeter's injunction will remain in place through Wednesday, or until Ricard's contract term at Fort Riley Middle School ends, whichever comes last. The ruling is not permanent and does not apply to other teachers at the school, though it could set a precedent for school districts facing similar issues across the country.
Ricard, according to court records viewed by the Capital-Journal, does not plan to continue teaching at the school, located on a military base in the Flint Hills area of Kansas, after her current contract ends. She first began her tenure at the school in 2005.
"This litigation is a political stunt funded by a right-wing special interest group and doesn't reflect the views of the vast majority of people in Kansas and across the country who support protections for LGBTQ+ people," Will Rapp, a Kansas-based LGBT activist with GLSEN, said in a statement to the Capital-Journal. "Our leaders should be supporting school policies protecting and supporting transgender students, including policies to prevent educators from outing students."
Ricard was initially disciplined by the school in spring 2021 after students reported that she had been "visibly transphobic" and was "misgendering/deadnaming" transgender students. She filed a lawsuit against the school in March of that year, claiming that rules requiring her to address students with their preferred names and pronouns discriminated against her religious beliefs.
"Hopefully the district can begin creating policies that focus on educating children without forcing teachers to lie to parents and violating a parent's right to know what is going on with their child," Joshua Ney, an attorney for Ricard, said after the ruling.
Newsweek reached out to USD 475 Geary County Schools for comment.