Watch Trump's Unqualified Federal Judge Pick Totally Misunderstand Basic Law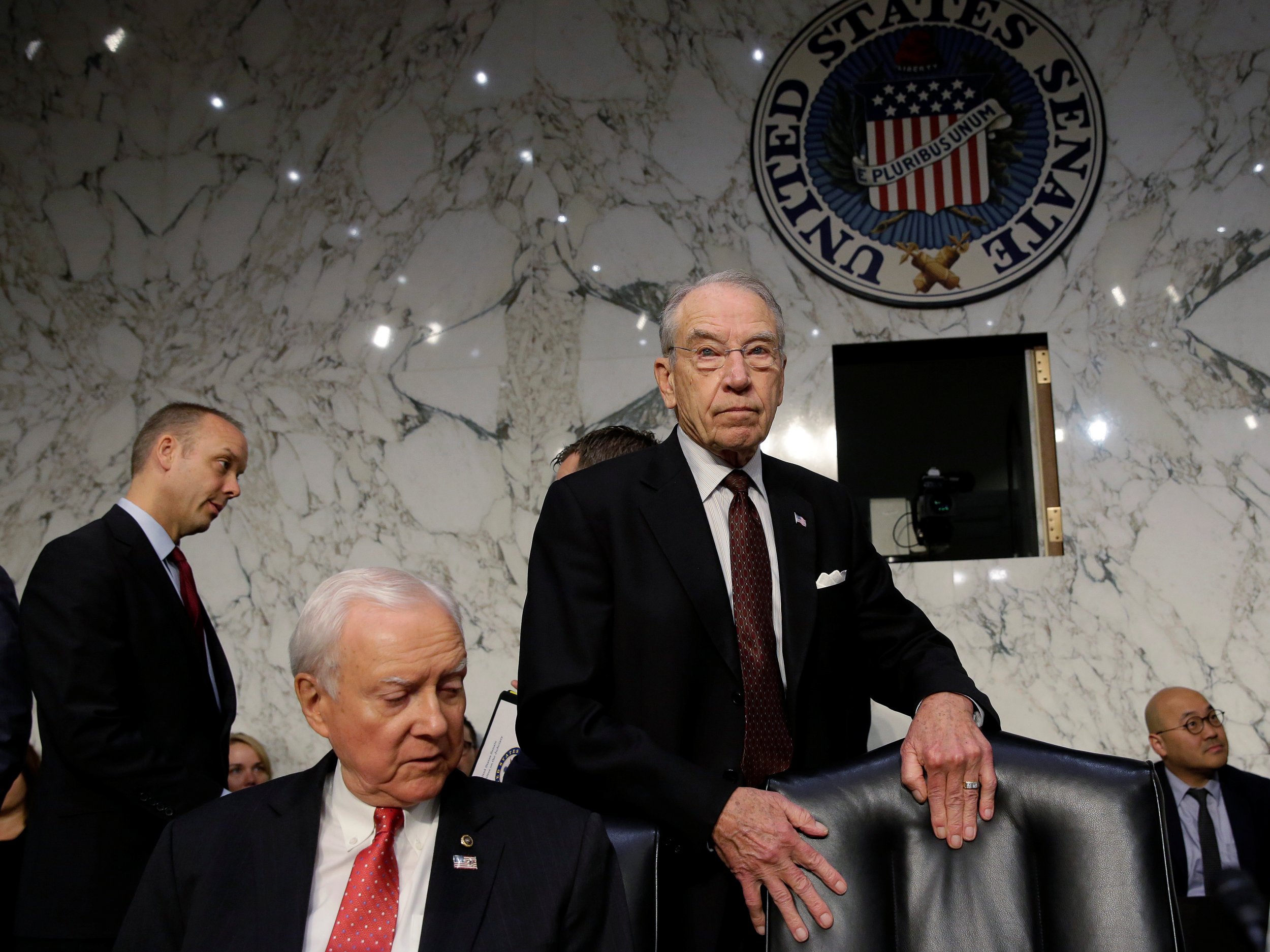 President Donald Trump's nominations for judges to sit on the federal bench suffered another blow Wednesday after two of his picks were barred and another failed to answer basic legal questions when grilled by the Senate Judiciary Committee.
In a video shared on Twitter by Senator Sheldon Whitehouse, a Democrat from Rhode Island, Matthew Petersen—one of Trump's picks for U.S. District judge—failed to answer "basic questions of law" when asked by Republican Senator John Kennedy of Louisiana.
Petersen tells Kennedy that he has never tried a case to verdict as a lawyer, including criminal and civil cases, cases heard by a jury or cases in state or federal court. He also said he had not invested "on a day-to-day" basis in understanding the procedures of civil cases, which he would need to navigate as a federal judge and that trial attorneys do on a regular basis.
Several of Trump's picks to sit in the federal court have drawn sharp criticism. Earlier this week, two of President Trump's picks for the bench had their names withdrawn by the White House after the Senate committee's chairman, Republican Chuck Grassley, urged Trump to reconsider their nominations.
Related: Controversial Trump judicial pick Brett J. Talley has a passion for ghost hunting
One of them, Jeff Mateer, who had been nominated to sit in a District Court in Texas, ran into trouble for comments he made about transgender youth, calling them part of "Satan's plan," and for describing the 2015 Supreme Court decision legalizing gay marriage as "disgusting" and indicating it could lead to bestiality.
In radio interviews in 2013 and 2014, Mateer compared the Obama administration's treatment of Christians to how Jews were treated by Nazi Germany.
Another Trump nominee, Brett Talley, who was vying to sit on the bench in a District Court in Alabama, failed to reveal that his wife works in the office of White House counsel Don McGahn.
Several of President Barack Obama's District Court nominees also failed, stalled or were filibustered. So far, Trump has had six of his picks confirmed to sit in District Courts and 12 confirmed for the U.S. Court of Appeals.
The American Bar Association has found at least four of Trump's picks to be unqualified, including Talley, Charles Goodwin for the Western District of Oklahoma, Holly Teeter for the District of Kansas, and Leonard Steven Grasz, who is nominated for the 8th U.S. Circuit Court of Appeals.
Hard-right conservative groups like the Federalist Society have praised the speed at which Trump is changing the judiciary. Trump has railed at many judges, calling them partisan for blocking his travel ban and his plan to remove transgender troops from the military.
Last month, White House press secretary Sarah Huckabee Sanders said the president's impact on the judiciary will last for "decades and decades."