Teacher Says COVID Vaccine is 'Gene Therapy' in Nine-Minute Rant to Students
Teacher Karly Olson has released a controversial clip on YouTube, where she railed against the mandate that requires all city employees to be vaccinated against coronavirus.
The video appears to have since been removed from the video-sharing site, although excerpts are mirrored on Fox 32 Chicago.
Olson said in the footage: "I feel that it's unconstitutional. I will never, ever, ever inject my body with something that is experimental. It doesn't qualify as a real vaccine. It's gene therapy."
Her home state of Illinois' vaccine policy takes effect from October 15. It requires all state employees and volunteers to be fully vaccinated by that date.
Federal workers who refuse to receive the vaccination will first be offered counseling. They will then lose their jobs if they continue refusing to comply.
Olson, who Newsweek was unable to reach, said in a later clip: "I am willing to lose my job for this because I know that it's unconstitutional and I know that justice is going to be served and I don't think that a lot of these people above me understand that they're committing a crime."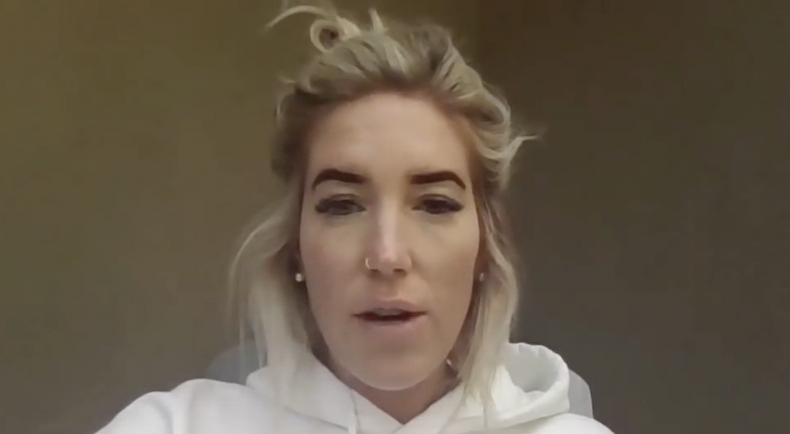 This contradicts the position of Illinois Department of Public Health, which states on its site: "A safe and effective COVID-19 vaccine is a critical component of the U.S. strategy to reduce COVID-19-related illnesses, hospitalizations, and deaths."
Several other of the art teacher's videos remain on her YouTube account, including clips giving her students tips on topics ranging from ceramics to computer art.
In one video posted at the start of the pandemic in March 2020, she introduces a tutorial saying: "Life has been so crazy, there have been so many things to think about. It has been an emotional rollercoaster."
Indian Prairie School District, responsible for the institution where Olsen teaches, has informed Fox they are aware of the footage.
Although it is yet to respond to Newsweek's request for comment, it has told local media it cannot comment further due to employee privacy laws.
Devjani Mishra, Leader of Littler's COVID-19 practice group, believes there is strong legal support for public and private employers to require COVID-19 vaccination.
She told Newsweek: "Employers traditionally have a lot of leeway to assess safety risks and set workplace rules, and are getting increasing support from governmental agencies that are imposing vaccine requirements.
"If an employer is making reasonable exceptions for those who medically cannot be vaccinated or raise sincerely held religious objections, that program is likely to stand up to legal challenges.
"An individual may refuse the COVID-19 vaccine on other grounds, but an employer is also free to conclude that unvaccinated individuals pose too great a risk to other employees and to part ways with those who are unvaccinated."
The Centers for Disease Control and Prevention (CDC) states 62.4 percent of Illinois has now been fully vaccinated, which is slightly above the U.S average.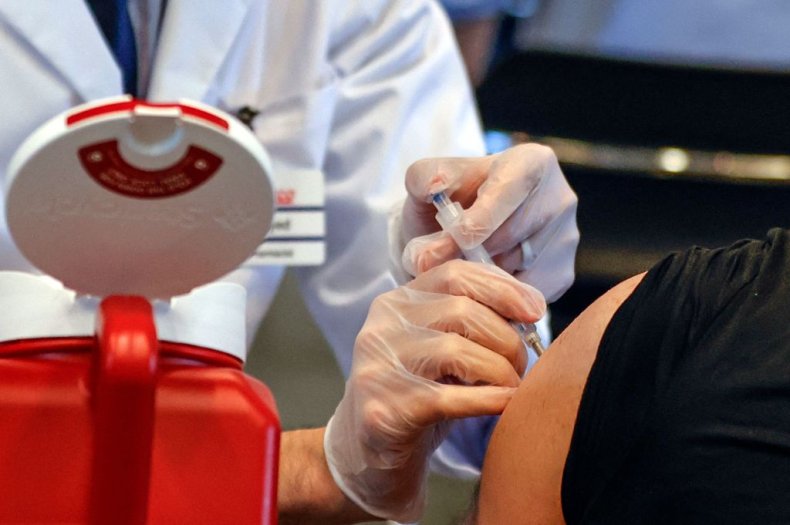 But despite the deadline now just two weeks away, there remains significant resistance to the new rules around the country.
On September 30, a party of New York City public school teachers demanded the U.S. Supreme Court block the city's vaccine mandate.
And just days prior, dozens of state troopers reportedly resigned ahead of the coronavirus vaccine mandate coming into effect.
And the backlash coincides with the CDC admitting disappointment at the "extraordinarily low" number of pregnant women are getting vaccinated, despite new data registering no increased risks of miscarriage.
The chart below, from Statista, shows which vaccines are most popular among the American public.