Teacher Dies of Coronavirus After Warning That Parents Are Violating Isolation and Sending Kids to School
Israeli kindergarten teacher Shalva Zalfreind, 64, warned that some parents were sending children to school despite having family members who were in isolation for coronavirus.
Zalfreind sent a message to a Whatsapp group of her students' parents two weeks before she died, according to The Jerusalem Post. In the comment, she said that some families had discounted the government's rules on isolation to contain the coronavirus. Israeli law requires anyone who has had close contact with a patient with a confirmed case of COVID-19, or anyone with respiratory symptoms to isolate themselves at home for 14 days after the last day of contact with the patient. Those who violate the law will be fined, according to the Israeli Ministry of Health.
"Unfortunately, there were those who preferred to send the child to kindergarten out of a feeling of Israeli 'trust,' while fatally damaging an important value of 'mutual responsibility,'" Zalfreind wrote. ""For me, it no longer matters who I contracted [the virus] from and who violated isolation. I just beg and ask for the grandparents, neighbors and older uncles who surround us and do not deserve to die, even if they have such and such preexisting medical conditions."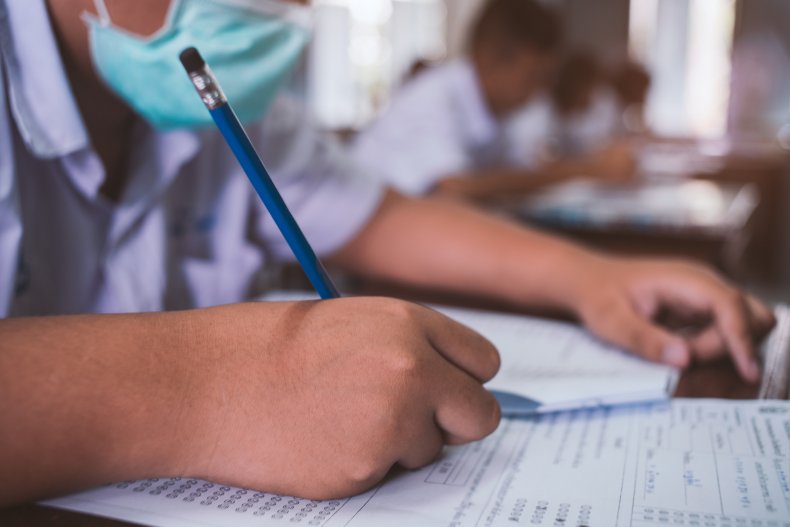 She said she did not blame anyone and wanted that to be clear from her comment. Zalfreind wrote the Whatsapp message when she believed she was recovering from coronavirus and would soon be healthy, saying "Thank God I am recovering and the most difficult stage of the disease is already behind me."
"If there is but one person who read my things and understood the importance of the isolation restrictions - it would be rewarding. Really love each and every one of you. A big hug for the kids," she concluded.
Zalfreind is survived by her six children, according to the Post.
Israel reopened its schools May 17, though the country was forced to shut down 51 schools by early June due to outbreaks, according to The Wall Street Journal. In June, Israeli Prime Minister Benjamin Netanyahu announced that any school with at least one confirmed case of COVID-19 would be closed.
Though in May, Israel was seeing as few as 50 new cases a day, as of July 14, that number has risen to 1,500 new cases per day, according to the Journal. At least 1,335 students and 691 faculty members have been infected since the reopening of schools. The head epidemiologist in charge of Israel's coronavirus response, Siegal Sadetzki, resigned July 7, saying that the government ignored her warnings and reopened the country too soon, leading to a new outbreak of the disease.
In the United States, President Donald Trump has urged for schools to reopen, with the White House saying the "science is on our side," in terms of reopening. Last week, Johns Hopkins University unveiled a new tool to allow parents to see their state's plans on reopening schools.