Teacher Shares Classroom Door Lock Installed to Protect Against Shootings
An Arkansas teacher's footage of her school's newest safety measure against shootings has provoked a mournful outcry online.
"This got installed on my classroom door," said teacher Madi, showing a U-shaped metal bar that slipped through backing plates attached to her door and the room's interior door frame. Her footage has been viewed 4.3 million times on TikTok.
"I am not complaining that we got a new safety measure; I am just upset that this is the solution," she said in a comment, pleading for stricter gun control measures from her state legislators.
"I know it takes time to pass laws and regulations, but this has been going on for a long time," said the 23-year-old Arkansas teacher in a follow-up video. "I'm about to be in my second year teaching and I remember going through an active threat drill when I was in third grade, I think. And that's just in my life—it started earlier than that as well."
There have been at least 95 incidents of gunfire on school grounds this year, resulting in 40 deaths and 76 injuries nationwide, according to Everytown Research & Policy.
Questions about unlocked doors have circled around attempts to understand what happened at the Robb Elementary School shooting that killed 19 students and two teachers in Uvalde, Texas, on May 24.
At first, the Uvalde Police Department said that 18-year-old shooter Salvador Ramos entered the school through a door propped open by a teacher. Days later, the teacher disputed that narrative and police clarified that she did close the door, but it did not lock.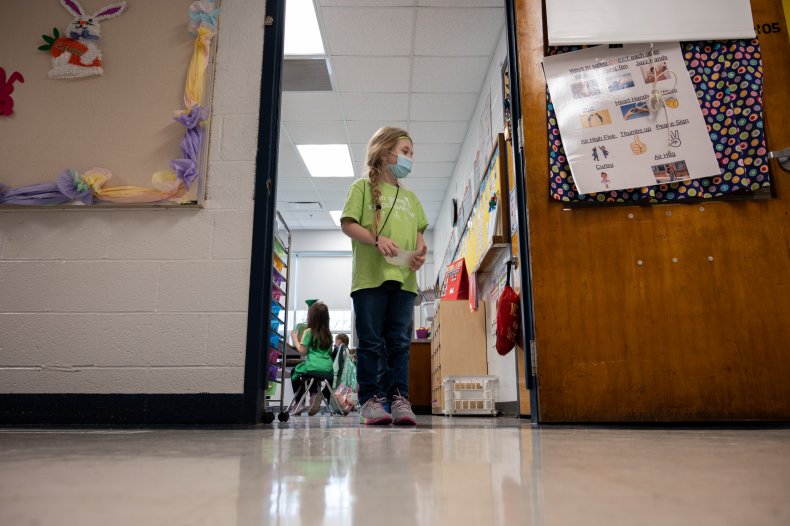 An investigation from the Texas Department of Public Safety found that the door could only be locked from outside, said director Steve McCraw at a Texas Senate hearing. Once inside the building, Ramos entered a classroom through another door that only locked from the outside.
Police then waited outside the unlocked door while the shooter massacred students and teachers inside, said McCraw. While they waited for a key, there was no evidence that officers ever tried the classroom door to see if it was locked.
"I don't believe based on the information we have right now that door was ever secured," said McCraw. "He (the shooter) didn't have a key...and he couldn't lock it from the inside."
At the Sandy Hook Elementary School shooting in 2012, two unlocked classroom doors allowed shooter Adam Lanza to walk in and gun down 20 children along with six staff members. Those doors too could only be locked from outside in the hallway, using a key.
Still, many of Madi's viewers argued that better door locks represented a bare minimum effort to protect students and teachers from mass shootings.
"This is heartbreaking," one user commented. "How can people think this is the solution and who knows that it would hold in different scenarios?"
"When your schools are becoming warzones, students and teachers should be paid the money to deal with that, or be given free therapy for life," another said.
Newsweek reached out to Madi for comment.