Team USA: Pence Will Stop 'Murderous' North Korea From 'Hijacking' Olympics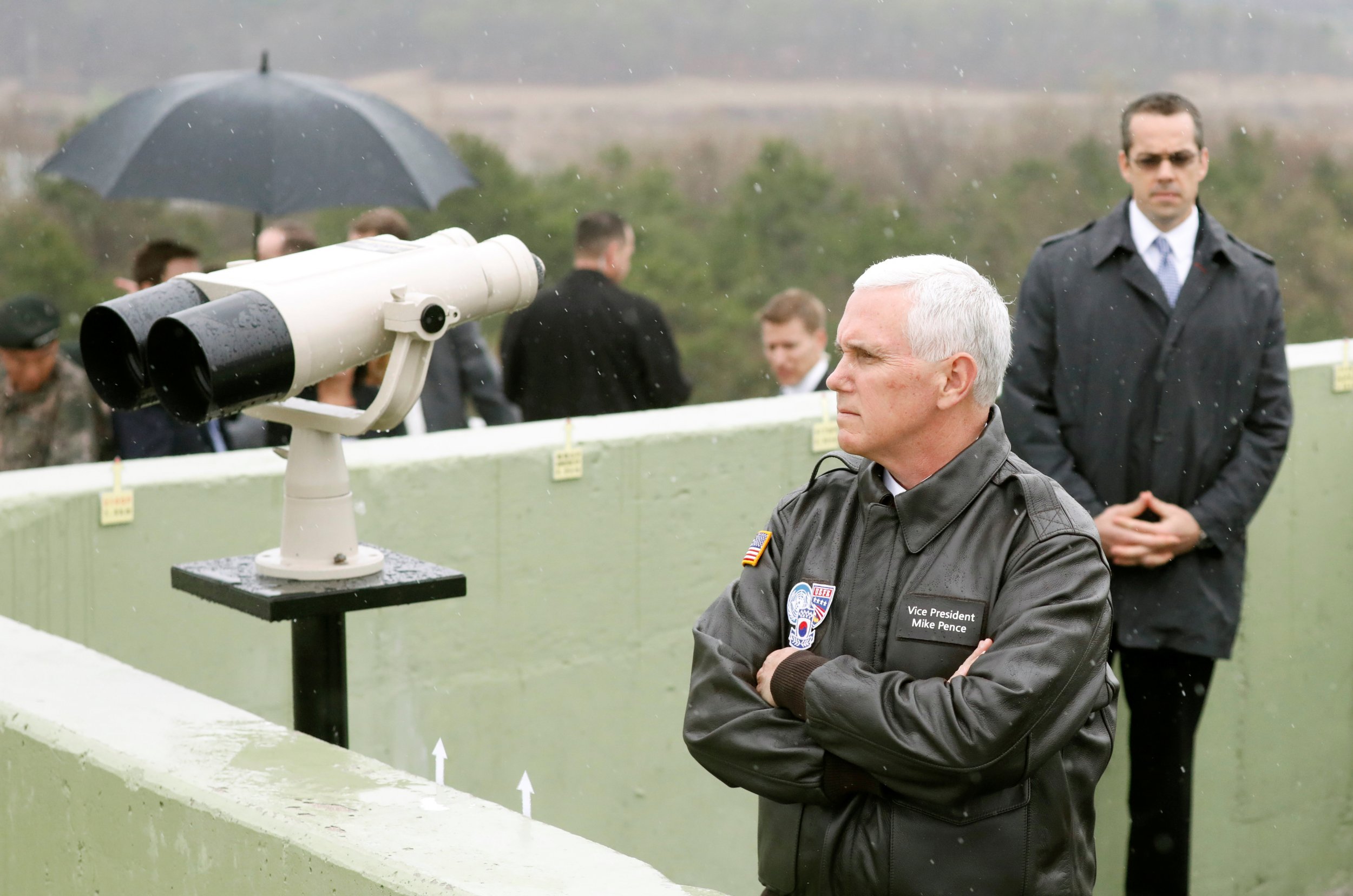 Vice President Mike Pence is due to attend the Winter Olympics in South Korea next month, a visit that has a double goal: cheering on Team USA and preventing North Korean propaganda from "hijacking" the Winter Olympic Games in Pyeongchang, a White House official said Tuesday.
Pence appears to share experts' concerns that North Korean leader Kim Jong Un's decision to send a delegation to the sporting event is part of a ploy to legitimize his regime. "He has grave concerns that Kim will hijack the messaging around the Olympics," the official said, speaking to reporters on condition of anonymity from the Air Force One flight returning the vice president to the U.S. from his Middle East trip, as quoted by Reuters.
After two years of silence, North and South Korea began talking again after Kim said in his new year's speech he was willing to collaborate with Seoul on the Olympic Games. After a first contact was established on January 3, delegations of the two countries met on January 9—exactly one month before the games' opening ceremony—to discuss the collaboration.
The two Koreas have so far agreed to hold joint sporting and cultural events and march under a united Korea banner. The North Koreans have promised to send a delegation including 22 athletes, a cheer squad and an orchestra to the Olympics, while South Koreans officials are currently touring a luxury ski resort in North Korea for a possible joint training session ahead of the games.
Kim's sudden overture worried experts and military officials, who have warned against trusting the North Korean leader. "The North Koreans have been master manipulators in the past. It's a murderous state," the White House official said Tuesday, adding that Pence will be conducting a series of interviews before and during the games. "He's going to root on our Olympians, and he's excited about that. He's going to ensure that from a messaging standpoint that it isn't turned into two weeks of propaganda," the official said.
Pence's February trip will also include a stop in Alaska to review ballistic missile defense facilities and in Japan, where he is due to meet Prime Minister Shinzo Abe. Abe has announced he will also be attending the games' opening ceremony and will be discussing "maximizing pressure on North Korea" with South Korean President Moon Jae-in, according to Japanese news agency Kyodo.
Seoul believes that dialogue with Pyongyang on the Olympic Games can open up opportunity for talks on the country's nuclear and missile development program. "Now is the best time, as the U.S. opens its door for talks," a South Korean diplomatic official told reporters, on condition of anonymity, according to the Yonhap news agency, adding: "The U.S. could close the door shut anytime. It is important for the North to stop provocations and come out for talks."