Senator Ted Cruz, a Texas Republican, slammed President Joe Biden, sharing a report of a "hostage crisis" with Americans reportedly unable to evacuate Afghanistan as the Taliban prevent planes from taking off.
"Joe Biden abandoned Americans in Afghanistan. Members of Congress, including me and my office, have been working around the clock to get them out - and for days Biden's State Dept. couldn't even get out of its own way. Now there are deeply disturbing reports of a hostage crisis," Cruz tweeted on Sunday.
The GOP senator retweeted CBS News correspondent Eana Ruffini, who reported that the Taliban are holding several flights from taking at Afghanistan's northern Mazar-e-Sharif airport. The NGO Ascend, which is working to help evacuate hundreds of people, told CBS News that at least 19 Americans and two permanent residents are among those being prevented from leaving the country.
The Associated Press reported Sunday that at least four aircraft were being blocked from taking off by the Taliban. The news agency reported that "hundreds of people" were attempting to evacuate Afghanistan aboard the aircraft.
A State Department spokesperson told Newsweek that they "do not have a reliable means to confirm the basic details of charter flights, including who may be organizing them, the number of U.S. citizens and other priority groups on-board, the accuracy of the rest of the manifest, and where they plan to land, among many other issues."
Representative Michael McCaul, the top Republican on the House Foreign Affairs Committee, told Fox News on Sunday that it was "turning into a hostage situation, where they're not going to allow American citizens to leave until they get full recognition from the United States of America."
The U.S. government has not confirmed that there are Americans among those waiting to evacuate from the airport at Mazar-e-Sharif. The White House disputed characterizing the issue at the northerner airport as a "hostage situation."
"The State Department has undertaken an extensive effort to contact American citizens who remain in Afghanistan. We continue to work around the clock to ensure safe passage out for any Americans who are seeking to leave Afghanistan," a White House spokesperson told Newsweek on Monday morning.
White House Chief of Staff Ron Klain told CNN on Sunday that "around 100" U.S. citizens were still in Afghanistan. Last week on Monday, Secretary of State Antony Blinken said during a press conference that less than 200, and likely closer to 100, Americans that wanted to leave were still in the country.
"We're trying to determine exactly how many. We're going through manifests and calling and texting through our lists," Blinken told reporters at the time.
Late last week, Ascend—which teaches young women leadership through athletics—posted to its website about the difficulty it was having helping evacuate the Afghan refugees and U.S. nationals
"There are 600 people, including US citizens, green card holders, and members of Ascend, who have been waiting on an airplane outside of Kabul trying to leave for the past two days. We call of [sic] the US State Department to help get the plane off the ground and get these vulnerable civilians to safety," the organization wrote.
"We hope visibility will add pressure to force a solution. Six days of talks are not encouraging," Ascend's executive director Marina LeGree told CBS News on Sunday.
LeGree told Newsweek later on Sunday that she wishes the State Department and the National Security Council would use more influence to address the situation. "Our government may be out of Afghanistan officially, but those relationships didn't disappear overnight. We need backchannel discussions to get the Taliban to do the right thing and let these innocent people fly away," she said.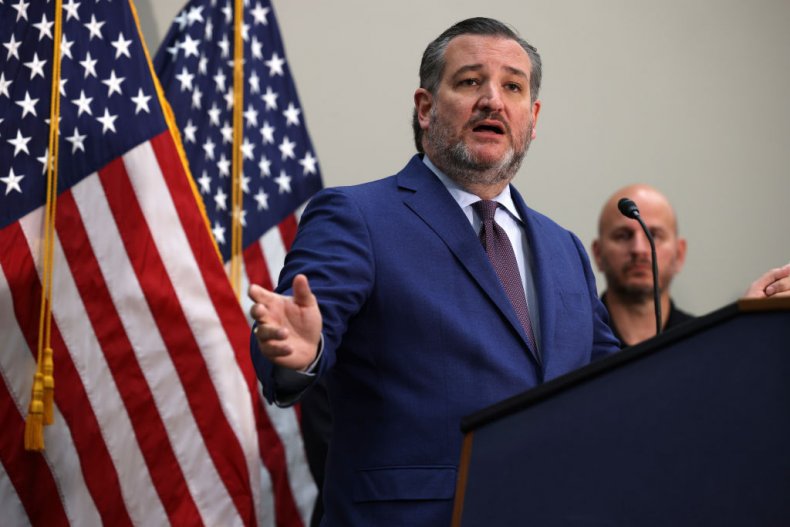 Other lawmakers took aim at Biden, as the reports of the potential hostage situation circulated on Sunday.
"As Kamala campaigns in California and Biden goes back on his Delaware retreat, there are still Americans and allies trying to get out of Afghanistan. They have planes. They are ready to go," Representative Dan Crenshaw, a Texas Republican, tweeted.
"But Taliban won't let them, and Biden burned up any leverage we had," he wrote.
Senator John Boozman, an Arkansas Republican, criticized the Biden administration as well." Americans and our partners were left behind in Afghanistan because of Pres. Biden's disastrous withdrawal. I'm pressing the administration for answers, including who remains as well as whether and how the individuals we did evacuate were vetted," the GOP lawmaker tweeted.
Biden has received widespread criticism for the chaotic end to nearly two decades of war in Afghanistan. The administration of former President Donald Trump signed the peace deal with the Taliban in February 2020. That initial agreement would have withdrawn all U.S. forces from Afghanistan by May of this year.
After Biden took office, he extended the withdrawal deadline to September 11 and then moved it forward to August 31. But the Taliban regained near total control of Afghanistan on August 15, two weeks ahead of Biden's withdrawal date. The U.S. military maintained control of Kabul's international airport and frantically worked to evacuate some Americans, U.S. allies and thousands of Afghan refugees. Some 116,000 people were evacuated within just over two weeks.
Update- 9/6/2021 11:05 AM--This story has been updated with further comment from Ascend's executive director and the White House, as well as additional information and background.