Ted Cruz Says Trump Concession 'Premature' and 'Media' Doesn't Decide Elections
Republican Texas Senator Ted Cruz said on Sunday morning that it's too early for President Donald Trump to concede the 2020 election.
"I think that is way premature," Cruz told Fox News in an interview. "At this point, we do not know who has prevailed in the election."
Cruz continued: "The media is desperately trying to get everyone to coronate Joe Biden as the next president. But that's not how it works, the media does not get to select our president the American people get to elect our president."
Republican South Carolina Senator Lindsey Graham also stated that Trump should not yet concede the election during his Fox News appearance on Sunday.
Although vote totals are not yet official and Trump has not yet conceded, the Associated Press and the major television networks called the election for Joe Biden on Saturday as he narrowly won Pennsylvania.
Fox also called the election for Biden.
Trump indicated on Saturday that he will not concede the election to Biden, and has threatened "unspecified legal challenges," according to the Associated Press.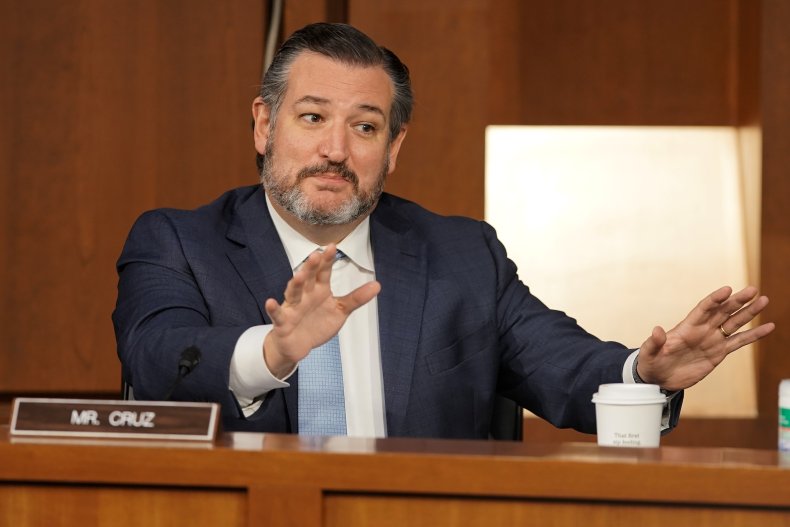 "We've got numerous states that are very closely and vigorously contested from Pennsylvania to Georgia to Arizona to New Mexico to Michigan to Wisconsin," said Cruz Sunday. "In all of those states there are serious disputes about the vote totals and there's a legal process to resolve those disputes."
Cruz continued to note that the Trump campaign has multiple lawsuits already filed. Since Election Day, the Trump campaign sought legal action in Pennsylvania, Nevada, Michigan and Georgia.
The senator expects more suits filed in close call states in the coming days, and he also predicts there may be cases filed on the federal level.
Since President-elect Joe Biden won by narrow margins in Georgia, the state has also already begun a recount.
Cruz noted that he believes as recounts continue, mail-in votes, which favored Biden, will likely be disqualified as fraudulent, causing Biden's lead in those states to dissipate. However, voter fraud claims have been contested throughout the country.
"I believe President Trump still has a path to victory, said Cruz. "That path is to count every single legal vote that was cast, but also not to cast any votes that were fraudulently passed or illegally cast."
Newsweek reached out to Cruz's office for additional comment.