Ted Cruz Slams Firing of Doctors, Nurses in Pandemic Due to 'Authoritarian' Vaccine Mandate
Republican Senator Ted Cruz on Saturday criticized the idea of firing doctors and nurses during a pandemic due to an "authoritarian" COVID vaccine mandate.
"Maybe firing doctors & nurses—during a pandemic—because of an authoritarian vaccine mandate wasn't the best idea," he wrote on Twitter.
In his tweet, Cruz shared a link to a CalMatters article about hospital staff shortages in California. That article didn't mention vaccine mandates, instead focusing on burnout, a surge in COVID patients and early retirement during the pandemic.
But hundreds of health-care staff across the country have been suspended or fired for not complying with a vaccine mandate issued by President Joe Biden last month. The order requires all health-care workers to get vaccinated against COVID if they work for hospitals, ambulance services, clinics or other facilities that receive federal funding from the Medicare and Medicaid programs.
In North Carolina, the Novant Health hospital system fired around 175 of its staff because of the mandate, ABC News reported, while the Houston Methodist Hospital in Texas had 153 workers, including 26 nurses, either quit or be fired.
Late last month, Erie County Medical Center in New York began preparing to fire hundreds of its unvaccinated workers, a spokesperson told Reuters.
Health-care workers in California were required by the state to get at least the first dose of the COVID vaccine by September 30.
This week, an unvaccinated nurse at the University of California Los Angeles hospital was escorted out of the facility for not complying with the mandate. "Those out of compliance are subject to progressive discipline, including restricting access to work sites and being placed on leave," a UCLA Health spokesperson told Newsweek on Wednesday.
Around a third of all hospitals in California are experiencing shortages in health-care workers, with the problem expected to intensify in the weeks ahead, according to CalMatters.
SEIU-United Healthcare Workers West, a union, said that around 10 percent of its staff have retired, left their jobs or gone on extended leaves of absence during the pandemic, according to CalMatters.
"What's really important is that 10% doesn't turn into 15%, does not turn into 20%. There's not enough temporary staff out there to fix what's going on," said union president Dave Regan, according to CalMatters.
In September, over 31 percent of California hospitals reported staff shortages, according to the state's health department.
Another potential reason for staff shortages is that nurses across the U.S. are quitting due to pandemic burnout, with some leaving their jobs for positions that pay more.
Despite the shortage, more people are enrolling in nursing schools. Nursing schools enrollment in the U.S. increased 5.6 percent in 2020 from the prior year, according to the American Association of Colleges of Nursing.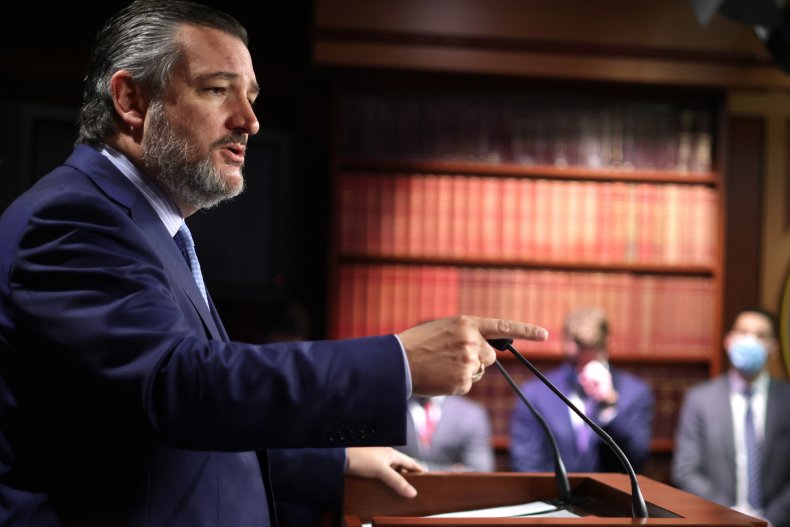 In August, Ballad Health CEO Alan Levine decided against implementing a vaccine mandate across his health-care staff after learning that he could lose as many as 900 nurses, according to Bloomberg. Ballad Health runs 21 hospitals and other medical centers in Kentucky, North Carolina, Tennessee and Virginia.
Health-care workers nationwide, including in California and Texas, have protested against the COVID vaccine mandate. In June, dozens of employees at the Houston Methodist hospital in Texas walked out of their work shifts to protest against the mandate. Additionally, some nurses and doctors in California rallied in August to protest against the state vaccine mandate. Meanwhile in New York, six health-care workers resigned from an upstate hospital.
A recent survey by the American Nurses Association of 4,912 nurses found that 7 percent of respondents didn't or don't intend to get the vaccine, while 4 percent haven't decided. Additionally, 84 percent of those who don't intend to get vaccinated said that there is not enough information about the vaccine's long-term effect.
Meanwhile, some workers in other sectors have resisted COVID vaccine mandates, as well, including more than 800 firefighters in Los Angeles planning to sue the city over the matter.
Newsweek contacted Cruz's office for comments but didn't hear back in time for publication.