Texas Sen. Ted Cruz took to Twitter to slam "Leftie Brown Shirts" who he claimed were cheering Alex Berenson's ban from the platform.
Twitter has permanently banned Berenson, a former New York Times reporter and author dubbed the "the pandemic's wrongest man" by The Atlantic in April, for repeatedly violating the platform's COVID-19 misinformation rules.
"The account you referenced has been permanently suspended for repeated violations of our COVID-19 misinformation rules," a Twitter spokesperson told Newsweek.
The news prompted Cruz, a Republican, to tweet: "I don't know Berenson. But all the Leftie Brown Shirts cheering his being banned—you are the problem."
He added: "You're supporting authoritarian billionaires' arbitrary censorship. & you are contributing to so many people's distrust of Covid info—by silencing dissent, many are skeptical."
Cruz isn't the only Republican to make a comparison to Nazi Germany in recent months. His mention of "brown shirts" refers to the Sturmabteilung, a paramilitary group that facilitated Adolf Hitler's rise to power and targeted Jews and other groups in Nazi Germany.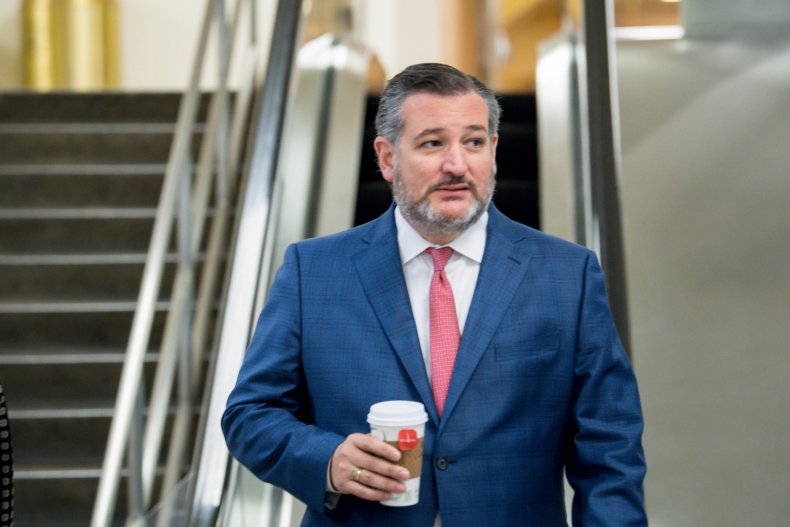 Some Twitter users replied to Cruz's tweet to share their support for the ban.
"There's nothing arbitrary about any of these suspensions," wrote Joseph Whalen. "Websites have rules users have to follow. Break them badly enough, you get banned from their platform. Nothing arbitrary about it. Actions have consequences, Ted. When did the GOP abandon the principle of accountability?"
Another added: "It is NOT arbitrary censorship. Why don't you care that thousands of people are dying because of LIES about Covid vaccines and mask wearing?"
Berenson told Newsweek that he has never spoken with Cruz, but appreciates the senator's support.
"I have never spoken to Senator Cruz and disagree with him on many issues, but I appreciate his speaking out for me," he said. "Further, Twitter's attempt to censor me is already failing - more people signed up for my Substack newsletter yesterday than any other day in its history. I continue to consider my legal options against Twitter."
Berenson had responded to his account ban in a post on the newsletter platform with the title: "Goodbye Twitter."
"This was the tweet that did it," he wrote alongside a screenshot showing that Twitter had flagged a tweet questioning the efficacy of the coronavirus vaccine as "misleading."
"Don't think of it as a vaccine," he wrote. "Think of it - at best - as a therapeutic with a limited window of efficacy and terrible side effect profile that must be dosed IN ADVANCE OF ILLNESS. And we want to mandate it? Insanity."
Berenson claimed the message was "entirely accurate." He added: "I can't wait to hear what a jury will make of this."
The U.S. Centers for Disease Control and Prevention has stressed that COVID-19 vaccines are "safe and effective." Pfizer's COVID-19 vaccine received full vaccine approval from the FDA last week.
Cruz's office has been contacted for additional comment.