Ted Cruz Tells Americans Who've Lost Benefits 'Get a Job'
Senator Ted Cruz gave a curt piece of advice to Americans who have lost access to their unemployment benefits, which just expired, and are worried about work opportunities, telling them to "get a job."
The Texas senator shared an article outlining the ending of support programs from Monday, which saw the end of Pandemic Unemployment Assistance (PUA), Pandemic Emergency Unemployment Compensation (PEUC) and the extra $300 per week through the Federal Pandemic Unemployment Compensation program.
The progressive think tank the Century Foundation (TCF), called it "the largest cut-off of unemployment benefits in history."
Over 7.5 million people are estimated to lose all or some of the benefits that stopped on Monday with the Labor Department saying there are around 5.7 million fewer jobs than before the pandemic.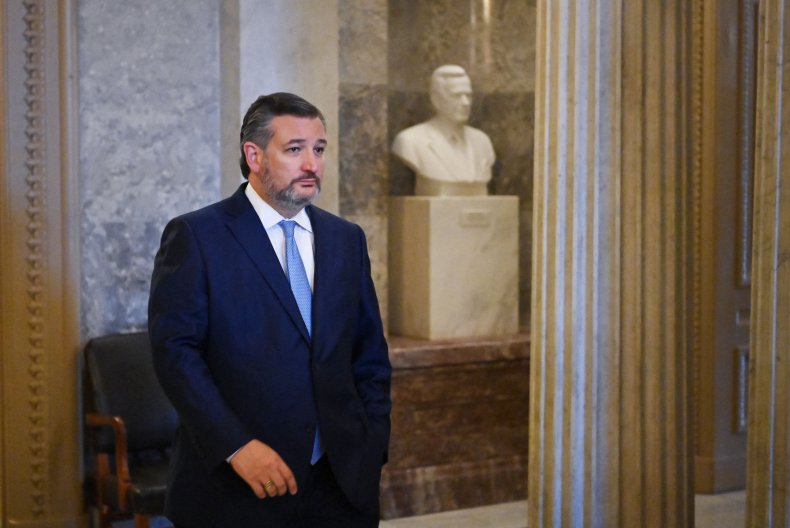 But Cruz said there were job opportunities available as he shared the Associated Press article which was accompanied by the message, "jobless Americans have few options as benefits expire."
Cruz disagreed, writing: "Um, get a job?"
"There are millions of vacancies, and small businesses across the Nation are desperate for workers," he added.
It comes as some firms have complained they have been struggling to fill jobs, especially low-paying roles, nationwide. Last Friday, 235,000 new jobs were added in August, much less than in previous months and far behind the 750,000 that had been projected.
Cruz's message prompted a thread in which some disparaged him as "Cancun Ted," referring to a trip to Mexico he took while the Lone Star State he represents faced a massive winter storm this year.
"Cruz ran away from HIS job when it actually required working. Beto [O'Rourke] made $0 per hour filling in for Cancun Ted," wrote one user. "Cancun Ted perhaps if employees would actually give a damn regarding employees & wages & benefits they might be knocking down doors," wrote another.
Others supported Cruz, with one user writing: "If you are highly skilled, learn a new trade. Adapt. There are plenty of other jobs available." Another user said there were jobs available at his septic cleaning business.
Newsweek has contacted Cruz's office for comment.
There are still programs to support struggling Americans. In August, the White House approved a 25-percent increase in food stamp assistance, which is expected help 42.7 million Americans.
A number of states controlled by Democrats have extended the expired federal eviction moratorium and the restart of federal student loan repayments have been pushed back to January.
Meanwhile, those who have been out of work for fewer than six months can still collect benefits, although this will fall back to the state level. These vary across the country but on average amount to $387 a month.
JPMorgan economists Peter McCrory and Daniel Silver have said the loss of benefits could cause job losses and offset the job gains made in the recovering economy, according to the AP.