Anti-Ted Cruz 'Traitor' Mobile Billboards Appear in Senator's Texas Neighborhood
Anti-Ted Cruz activists have targeted the Texas Senator with a mobile billboard campaign that accuses him of being a "traitor" over his actions surrounding the U.S. Capitol riot.
The billboards featuring a picture of the Republican next to the insult have appeared around his Houston neighborhood and even passed by the Senator's home, according to a tweet shared by activist group Really American PAC.
The group shared a series of tweets that showed the mobile billboard driving near the Senator's house and asked for financial contributions to "help us stay in Cruz neighborhood, follow him to church and more."
The organization uses what it calls "high-impact political messaging" in its campaigns against politicians who aligned themselves closely with Donald Trump during his presidency.
Ted Cruz became the focus of one of the organization's messaging campaigns following his actions around the time of the storming of the Capitol on January 6.
The Senator was criticized over his decision to object to certain states' Electoral College votes that named Joe Biden the winner over Trump during the 2020 Presidential Election.
In a statement on its fundraising page, the group said: "Senator Ted Cruz played a critical role in riling up the domestic terrorists on January 6th by refusing to accept the results of the election, even after the attack. Rioters who broks (sic) into the Senate were quoted as saying Cruz 'would want us to do this.'"
"That's why we're crowdfunding these billboards in his hometown in Texas to remind his voters and neighbors that Ted Cruz is a traitor and also betrayed this country. He must face consequences, electorally and under the law."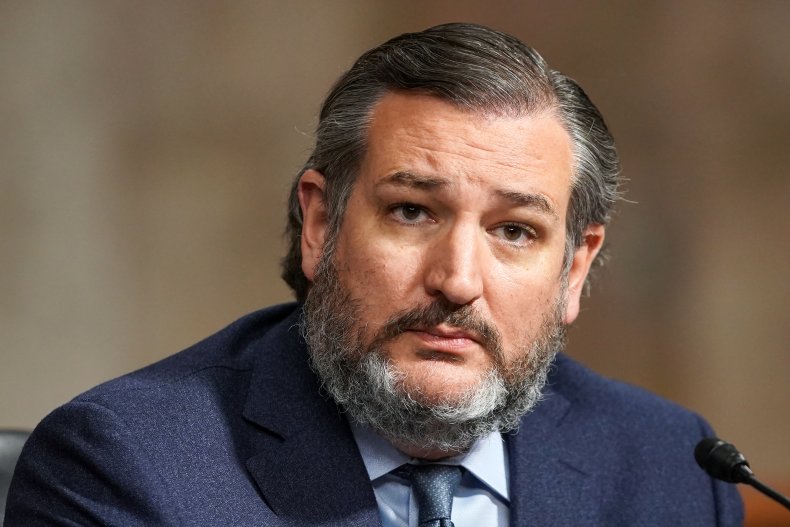 The group had previously called on Cruz to be expelled from the Senate following violence in Washington D.C. and released a viral clip that went on to be watched more than 2 million times.
In a tweet shared following the riot, Cruz condemned the violence and added: "The attack at the Capitol was a despicable act of terrorism and a shocking assault on our democratic system. We must come together and put this anger and division behind us. We must, and I am confident we will, have a peaceful and orderly transition of power."
He later went on to vote to acquit Trump at his second Senate impeachment trial, which ended with Democrats failing to get the two-thirds majority required to convict.
Cruz has been named as a potential Republican presidential candidate in 2024. However, Trump has dominated polls since leaving office and was named the clear frontrunner for the nomination in a survey of attendees at this year's Conservative Political Action Conference.
Trump earned 55 percent of votes with Florida Governor Ron DeSantis taking 21 percent. All others named in the poll earned less than 5 percent. In a second poll without Trump, DeSantis took a majority of the votes.
Meanwhile, Cruz has seen his approval ratings drop significantly following his controversial decision to leave Texas for Cancun, Mexico, while millions in the Lone Star State were left without power during severe winter weather conditions.
Newsweek has approached Cruz's office and Really American PAC for comment.