Ted Cruz Joins in With Zodiac Killer Meme as Gary Poste Identified as Alleged Murderer
Is Ted Cruz the Zodiac Killer? The Texan Senator has long been the subject of a bizarre jokey meme that claims he is the infamous serial killer, even though he was born after the killings began—and today he is joining in on all the jokes.
A team of cold-case investigators have claimed to have uncovered the identity of the murderer who terrorized San Francisco in late 1960s and famously taunted police by sending letters and puzzles to the media about his killings.
The true killer has never been caught but a group called the Case Breakers have claimed to have cracked the case.
Made up of more than 40 former law enforcement investigators, journalists and military intelligence officers, the group have named Gary Francis Poste as the Zodiac Killer.
They are reported to have identified Poste through a series of photographs they uncovered from his "darkroom."
They also said that a pattern of scars or wrinkles on his forehead that match a police sketch of the Zodiac killer.
The news has inspired a tidal wave of hilarious memes and jokes as internet users laugh at how the 2007 movie Zodiac named an entirely different man as the killer—Arthur Leigh Allen.
One high-profile figure joining in on the fun is Ted Cruz, who poked fun at the meme about him being the serial killer with a gif of Dr. Evil from Austin Powers.
Why do people joke that Cruz is the Zodiac Killer?
According to reporting from Vox, it all began in 2013 with a joke the @RedPillAmerica Twitter account.
They joked that during Cruz's speech at the Conservative Political Action Conference that year, his speech was going to be a confession of responsibility for the Zodiac Killer's crimes.
The joke grew legs and has been a long-running Twitter meme that pops up sporadically from time to time.
Another Twitter user joked: "Ted Cruz after he called the FBI to tell them Gary Francis Poste was the real Zodiac Killer:"
While another added: "Zodiac Killer watching Ted Cruz get blamed for his crimes online."
The FBI has responded to the Case Breakers' theory to the San Fransisco Chronicle, saying: "The Zodiac killer case remains open. We have no new information to share at the moment."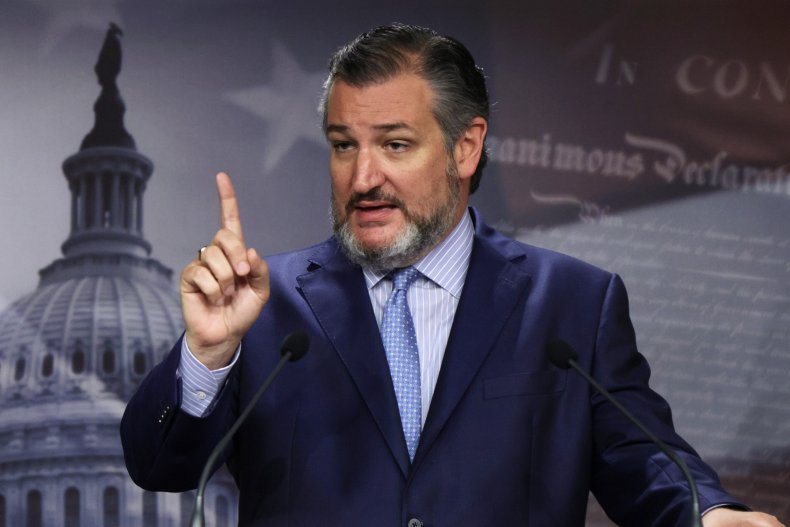 Meanwhile, Mark Ruffalo, who starred in the 2007 movie Zodiac, also took to Twitter to comment on the Case Breakers' investigation.
"I've been down this road before. They made a movie about it," he joked. "Maybe...maybe not. Every few years someone says they figured if out. Let's hope they got the guy. #Zodiac."