Teen Applauded for Choosing Life Abroad Over 'Annoying' Partner, Friends
Internet commenters rallied behind one teenager who made the difficult decision of prioritizing her education and career far ahead of her scorned partner and friends.
Posting on Reddit's popular r/AmITheA**hole forum, Redditor u/throaway238381 (otherwise referred to as the original poster, or OP) said she was presented with the opportunity to study and work internationally, but first needed to make amends—or at least try to—with those closest to her at home.
Titled, "[Am I the a**hole] for telling my friends and partner they're not the most important aspect of my life?" the post has received more than 7,000 upvotes and 1,000 comments in the last day.
"I couldn't be happier or more grateful," OP began. "I would be moving to an entirely different continent and I'll be gone pretty much the rest of my life...I want to make a life abroad."
Continuing to explain that her family is completely supportive of her decision, the original poster said her friends and partner don't "seem so thrilled," repeatedly warning her of the potential dangers involved with living alone on "the other side of the world."
And after brushing off the negativity for a while, the original poster said she became fed up and determined to clear up any misconceptions about her current priorities.
"It was getting annoying, [especially] with my partner, " OP wrote. "He said I wasn't even giving a chance to the life I could have with him...and that I wasn't really thinking of everyone that loved me.
"My friends supported him and...[I] told them they were a far cry from being the most important thing [in] my life and that this is the future I've always imagined for myself," OP continued. "Everyone got mad at me and my partner told me to never contact him again.
"My decision is final," OP added. "Only divine intervention would stop me from doing this."
While hundreds of millions of teenagers across the world move away from home to pursue a college education every year, a smaller number of teens abandon everything familiar to attend schools in other parts of the world.
Five years ago, before COVID-19 transformed global education and work landscapes, there were 5.3 million international students enrolled in colleges and universities around the world, according to the Migration Data Portal.
Whether traveling to a different country or just down the road, however, all teenagers leaving home are faced with the harsh reality that friendships and relationships formed throughout high school might not last forever.
And like many adults attempting to balance social lives and burgeoning careers, some of these teenagers are forced to choose between established emotional connections and laying the foundation for future success.
The career-versus-love debate is ages old and hotly debated across the internet.
In 2019, CNBC published a column authored by relationship coach Marla Mattenson examining the factors that should be considered when prioritizing career success over romantic relationships.
The first factor? Being young.
"Making a good impression early in your career is essential if you intend to be on a serious growth trajectory," Mattenson wrote. "That might mean having to stay late at the office, working weekends, traveling for business and attending networking events."
"If you sense this may be the case, talk to your partner," Mattenson added. "That way, they know what to expect and won't be thrown off when they realize you haven't been spending as much time with them."
Midway through the viral Reddit post, the original poster said she addressed her impending departure with her partner, and offered a pair of options: maintain a long distance, virtual relationship or end things entirely with the hope of remaining friends.
But both offers were rejected, and when she made it known she'd be leaving home no matter what, her partner and friends cut off all contact—perhaps making her decision to study abroad even easier.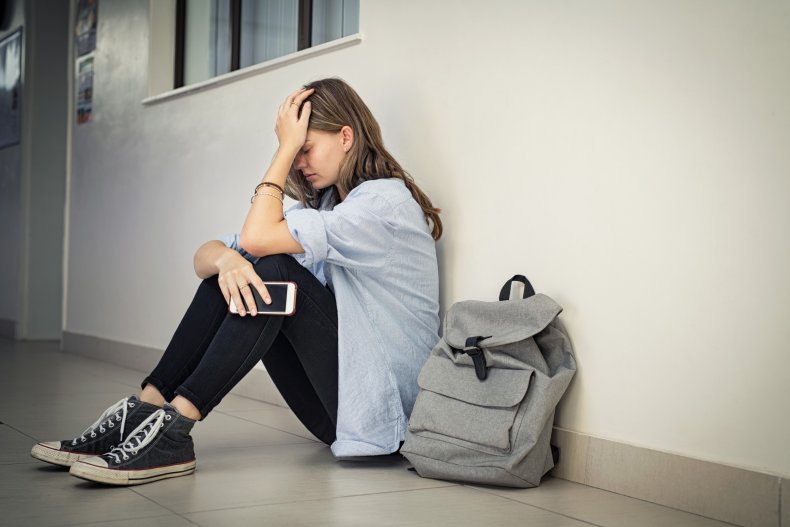 Throughout the post's comment section, Redditors commended the original poster for putting herself first and called out her peers for thinking only of themselves.
"If they cared for you, they would want the best for you, for you to be happy, not want to hold you back," Redditor u/No-Rub1544 wrote in the post's top comment, which has received more than 11,000 upvotes. "[Not the a**hole]."
"This screams crab mentality," Redditor u/NanoPsyBorg added, receiving more than 3,000 upvotes. "The friends and partner just seem jealous of OP's opportunity."
Redditor u/Maleficent-Signal295, whose comment has received more than 4,000 upvotes, echoed that sentiment and offered a bit of anecdotal wisdom to the original poster.
"I don't even talk to the people who were my friends at 18," they wrote. "Go and don't look back. If they were your real friends they'd tell you the same."
"It's better to crash and burn following a dream, than playing it safe and be tormented by 'what could've been,'" Redditor u/Elviscresposblanket chimed in, receiving nearly 2,000 upvotes. "Godspeed and be safe while you make your life abroad."
Newsweek reached out to u/throaway238381 for comment.