Teen Fatally Stabs Newly Adoptive Mom: Police
A 15-year-old boy in South Carolina allegedly stabbed both of his adoptive parents on Monday, one fatally, according to reports.
The Kershaw County Sheriff's Office (KCSO), was called at 4:44 p.m. to McGee Court in Elgin, northeast of Columbia in central South Carolina, where they found two victims who had been stabbed.
Angelymar Morrison, 41, was fatally stabbed with a knife and her husband, who was not named by police, was left in critical condition.
According to the Centers for Disease Control and Prevention (CDC), there were 622 homicides in South Carolina in 2020.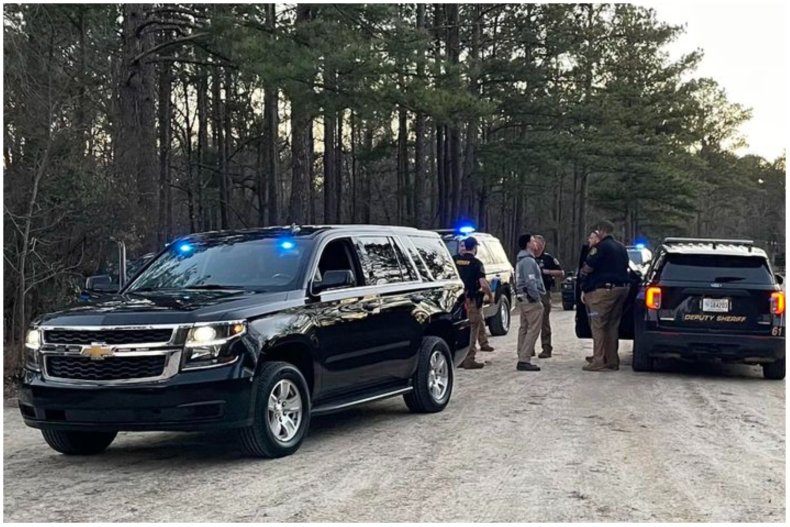 The CDC added that the death rate for the Palmetto State that year was 12.7 per 100,000 people.
A KCSO Facebook post, shared on Monday, said police arrested the boy and that he was taken into custody at 5:54 p.m.
Sheriff Lee Boan added: "We have no reason to believe the public is in danger now that the only suspect is in custody.
"Thankfully, with the team effort of multiple law enforcement agencies, we were able to get this suspect in custody before anyone else was hurt."
In a Facebook post on Tuesday, police shared an article that said the suspect had allegedly stabbed his newly adoptive parents.
According to WNEM, the teenager had been living with the couple since December 2021 and that the couple had finalized adoption papers only a week before the stabbing.
The network added the suspect would be petitioned in a family court for murder and attempted murder as well as for possession of a weapon during a violent crime.
Police did not identify the suspect, but said he was booked into the South Carolina Department of Juvenile Justice and had been enrolled in the Kershaw County School District.
According to the South Carolina Code of Laws, a person who is convicted of murder or who pleads guilty to murder must be punished by death, or by a mandatory minimum term of imprisonment of 30 years to life.
Under 18s have been protected from the death penalty since 2005 when the Supreme Court brought the country into line with international norms.
Newsweek has contacted the KCSO for comment.