Teen Found Dead in Walmart Parking Lot With Several Gunshot Wounds: Police
A Georgia teenager was shot dead inside his car at a Walmart parking lot, according to police.
Columbus police said Caleb Boling, 18, had been shot dead inside his vehicle at the 3515 Victory Drive Walmart in Columbus on Wednesday evening, August 10.
According to the Gun Violence Archive, a database that collects information about shootings from across the U.S., there have been three fatal shootings in Columbus since August 1.
The database also found that 24 people in the city have been shot dead since January 1, this year.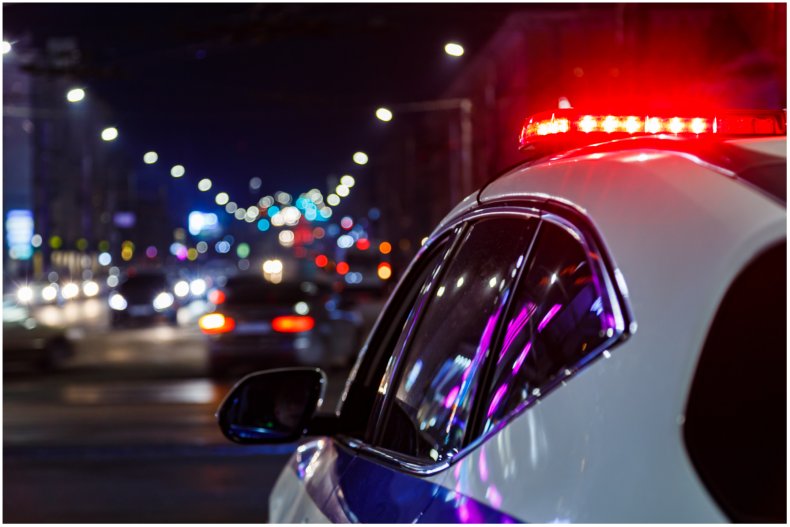 According to WSB-TV, Muscogee County Deputy Coroner Charles Newton said Boling was from nearby Smiths Station, Alabama.
He added that Boling was shot several times. Police said that 18-year-old Dorian Reviere was a suspect in the shooting.
In a Friday, August 12, Facebook post, a Columbus Georgia Police Department spokesperson posted: "The victim, Caleb Boling, was found deceased in his vehicle.
"Homicide investigators developed leads and issued arrest warrants charging the suspect, Dorian Reviere, with murder."
Reviere was apprehended on August 11 after police in Phenix City, Alabama, issued a fugitive from justice warrant for him.
Reviere was returned to Georgia from Alabama the following day and has since been in custody at the Muscogee County Jail.
According to WSB-TV, Reviere was charged with murder and possession of a firearm during the commission of a crime.
He is set to have a preliminary hearing at the Recorder's Court at about 9 a.m. local time on Monday, August 15.
Newsweek has contacted Columbus police and Walmart for comment.
There have been several cases across the U.S. where people have been shot at Walmart parking lots.
Earlier in 2022, two people were injured in a shooting in a Walmart parking lot in Waukegan, Illinois.
Fire officials transported one man who had been shot multiple times to the hospital in a critical condition.
The other victim who was also injured was taken to the same hospital separately.
In June 2021, an 18-year-old man was killed in a mass shooting in the parking lot of a Rochester Walmart in New York where hundreds of people were gathered.
Rochester police had been called to the scene outside the Walmart Supercenter in the 1400 block of Hudson Avenue at around 12:50 a.m. after they received reports of shots fired.
Police said a fight broke out at some point and that more than 20 shots were fired by several firearms.
An 18-year-old, who later died, and three others were taken to Rochester General Hospital for treatment.