Teen Girl Doing Donuts While Intoxicated Kills 16-Year-Old Boy: Police
A teenage girl faces charges after a 16-year-old boy died as she performed donuts while under the influence on Saturday morning, according to police.
Joelissa Hernandez, 17, was reportedly doing the maneuvers in a 2007 Toyota Corolla in the rear parking lot of a K & M Food Mart convenience store in Willis, Texas. The boy and his sister, 17, were also present in the vehicle, ABC 7 News reported.
At around 5 a.m., Hernandez reportedly struck a wire holding up a utility pole, causing the vehicle to flip onto its side and throwing the boy out in the process. First responders from the North Montgomery County fire department and hospital district were dispatched to the scene.
The boy was pronounced dead at the scene from his injuries. His sister was taken to the Texas Children's Hospital for treatment and was determined to be in stable condition. Hernandez sustained no injuries, according to ABC 7 News.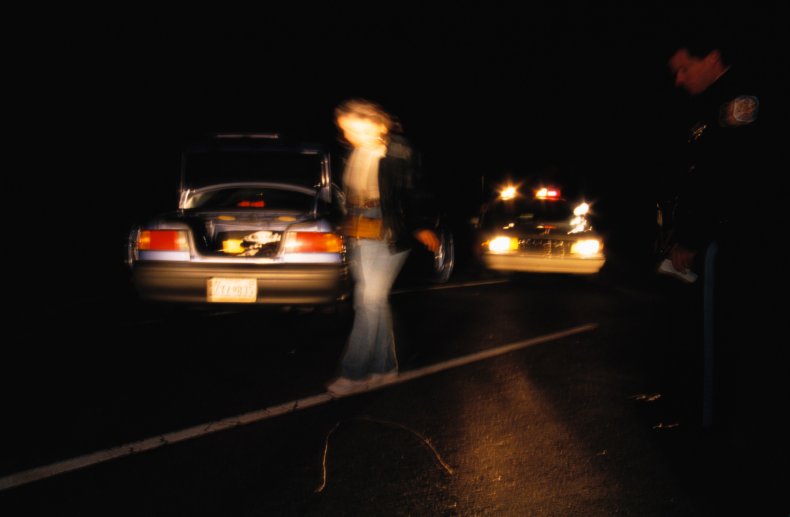 During investigation of the scene, authorities found open alcohol containers in the vehicle and conducted a blood draw test on Hernandez. She was subsequently charged with intoxication manslaughter and booked at the Montgomery County Jail. She is being held on a $20,000 bond.
Under Texas law, defendants are charged as adults starting at 17. The charge of intoxication manslaughter carries a potential sentence of two to 20 years in prison and a fine of up to $10,000. The minimum punishment is 240 hours of community service.
Willis is located roughly 50 miles north of Houston and has a population of more than 6,500.
In late 2019 in Florida, a young man was killed while his friends did donuts in Wellington, Florida. Troy Carrabis, 21, was hanging onto the window ledge of a Jeep Compass while his friend performed the maneuver in a cul-de-sac. The vehicle flipped over, throwing Carrabis off. He died from his injuries.
Last October in Houston, police spotted a driver doing donuts in a private parking lot. When they approached the vehicle after it had exited the lot, the driver fled "at a very high speed" and fatally struck three valet working at a nearby business, officers said.
Last week, another fatal crash occurred in Texas involving a 13-year-old driver. Ricky Siemens was killed in a high-speed crash while behind the wheel of his father's 2007 Dodge 2500 when a tire blew out, causing the vehicle to collide with a highway divider and careen into the opposite lane. The father, Heinrich Siemens, also perished in the accident. Their car crashed into a van transporting collegiate golfers from the University of the Southwest, six of whom were killed alongside their coach.